This is the Kerberos Panzer Police Armor, inspired by Jin Ron the Wolf, Red Spectacles, and Stray Dogs.
Updated version has new texture maps, the armor fits in better with the Fallout 4 world.
Updated version corrected crafting material issue.
Added an optional file to replace all the minute man armor with the Kerberos Armor sets. The Armor is no longer craftable until the completion of "old guns."  You will also find a bunch of armor locked away in the storage under "The Castle" to outfit your followers and settlers. 
If you are installing and using this midway through a play. You must disable, and enable any Minute Men spawned in game, other wise they will still wear the original cloths. IE Preston and Ronnie, when reenable they will show up in the Kerberos armors.

This is a port of a port, I originally ported this from fo3, (with permission of course) from baelkin and anonetwo Kerberos/Chinese Heavy armor, into New Vegas, and now into Fallout 4. I recommend using a pipboy remover for 3rdperson or at the very least a dark texture for it.
Version 1.1 add on
ADDED 3 new items to the chem bench that allow you to hot key the HUD and RECON scope effect.
HUD gives the red glow
Recon Scope allows for flagging of targets
OFF which is a dummy item to remove effect.
Only one can be equipped at a time. 
I DO NOT HAVE AN XBOX ONE AS SUCH THE MODS IS OFFERED "AS IS"
WITHOUT TESTING WITHOUT SUPPORT USE AT YOUR OWN RISK
Fo3
http://www.nexusmods.com/fallout3/mods/14349/?
NewVegas
http://www.nexusmods.com/newvegas/mods/35081/
?
XBOX ONE
https://mods.bethesda.net/#en/workshop/fallout4/mod-detail/2272674
As such I really, really want to thank them for putting the effort in to making the original model and textures.
There are some minor clipping issues depending on your body size. To far in any direction in of the triangle and you may get some under armor showing through the plates. I may continue to work on it and updateas I go.
The armor is super heavy, and provides a great deal of defense. The stats are around the same as the Marine armor. +1 to strength, endurance and carry weight +50lbs for the back pack. Craftable at chem station.
Itemcode, xx000f9a
The helmet provides HUD effect to high light targets. As well as rad resistance and underwater breathing. Craftable at chem station
Itemcode xx001735
Also included are craftable jacket and fatigues.
Jacket comes from Slevin92 who let me use his bomber jacket mesh and texture.
http://www.nexusmods.com/fallout4/mods/3571/?
For all the modders out there, I included some additional files under the mesh directory labeled "thefattening" this was my attempt to make the model modular and chop it up to bring it in line with Fo4 system, early attempts were abandoned after the Nif files turn the player super fat. I tried multiple times, short of scratch building the armor again its stuck as two pieces.
Texturemagicians
, if any of you out there wanted to make new and cleaner texture files as well as better speculare files, please do so, I would happily include them in updates with credit for work done.
Links to GHOST FC3S's other projects
Survival First Aid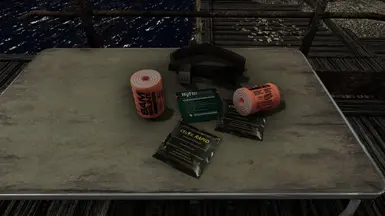 Ammo boxes to mags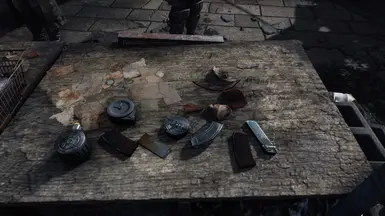 RU556 Armoury Project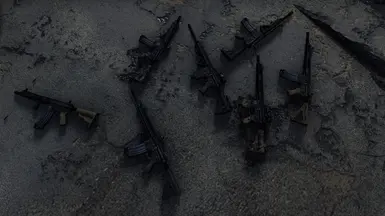 No main quest - Wasteland Operator mod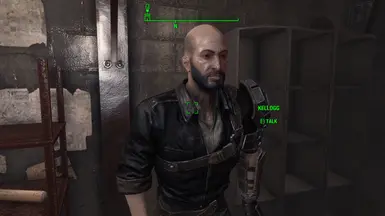 Galac-Tac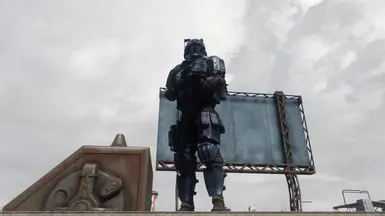 Minuteman's Last Stand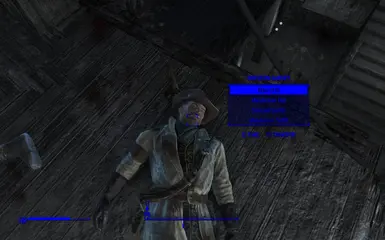 Subway Runner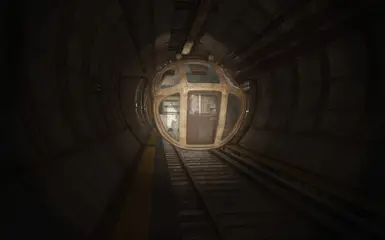 FROST Craftable Liquor with VALDACIL tag