About this mod
Vending machines around the Commonwealth are lit. Another one from the team that brought you Radioactive Signs - Lighting.
Permissions and credits

Donations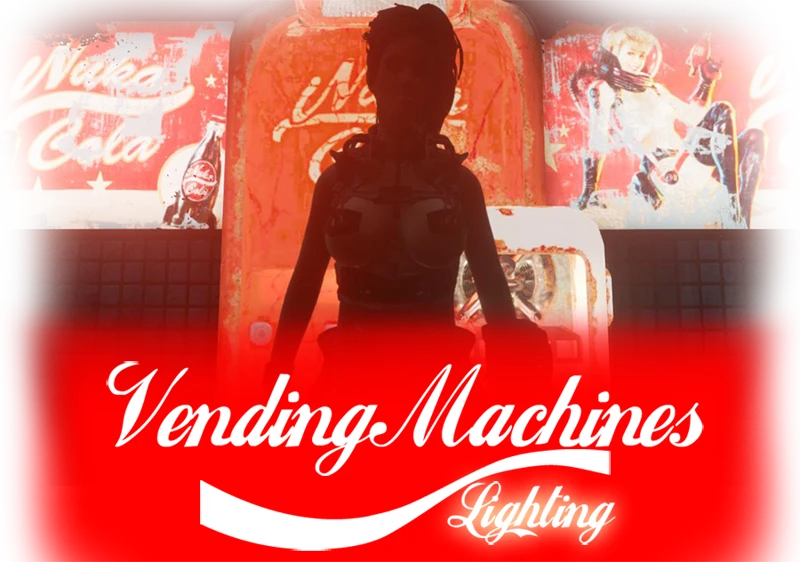 NOTE: PEOPLE HAVE BEEN ASKING ME TO UNHIDE THIS, SO UNTIL I GET AROUND TO IT AGAIN, IT IS WHAT YOU SEE HERE
With the right ENB preset, this will probably look better than what you see. There are some ENBs out there making things look fantastic. Great combo along with having night time darkened.


Note: There are two versions. "Vending Machines - Lighting (With Illumination)" emits light to the surrounding area. For now, it's limited to the Nuka
Cola machine due to Fallout having combined objects in places which causes those places to load late/slowly with the rest of the environment. The other machines in that package do light up, but doesn't give any extra light to other objects like the Nuka machine does at the moment. Also, with other mods changing different areas, I didn't want to cause any conflicts with cell resets, etc. There are others that can explain that better than me.

INSTALLATION:
Navigate to your Fallout 4 Folder at the following location "Documents/My Games/Fallout 4"
Add the following lines to your Fallout4Custom.ini
[Archive]
bInvalidateOlderFiles=1
sResourceDataDirsFinal=
Save and close.
Install with
Nexus Mod Manager
(or other mod managers) or manually
Also, if you're ever in the land of Skyrim, you may want to check out
Female Body Model - NSFW (Adult)