Marine Armor Expanded

Version: 1.0
Mod by 
Undyne777
Not actively being supported / updated. I am taking a break from Fallout 4.
Allows for greater customization of the Marine Armor set by adding a few new paint job options. Obviously, this requires the Far Harbor DLC. 
As of now, you can mix and match from the following options:
-Default Blue
-Field Green
-Olive Drab
-Blackened
-Brotherhood of Steel Blackened (chestpiece only)
-Visor colors (red, blue, green)
All changes are purely cosmetic to avoid messing with the default balancing (thinking of adding stats to a future version).
I hope you enjoy using it as much as I enjoyed making it! Cheers! :-)
If you encounter any issues or crashes, DO NOT post to the comments. Your issue will probably get lost.
Help me help you. Submit a Bug report with your exact weapon build (eg. receiver, barrels, muzzles, etc.) and if you use any other mods that might conflict.
HOW TO GET IT


Mod the Marine Armor from the armor workbench.
INSTALLATION

FOMM compatible
For manual installation, drag and drop into your FO4 Data folder
UNINSTALLATION

Delete the ESP and material/texture files included in this package
MOD CONFLICTS


If you use any mod that modifies the Marine Armor pieces, there will be a conflict. You will need to create your own merged patch (using FO4Edit). If you make a compatibility patch, you are free to release it to the public if you so desire.
I
do not
make compatibility patches.
CHECK OUT MY OTHER MODS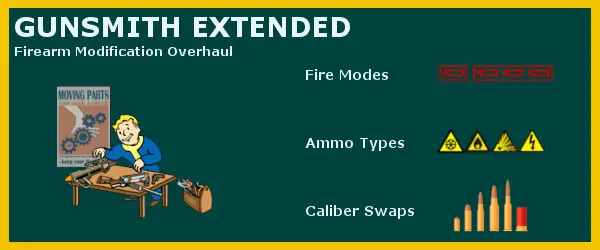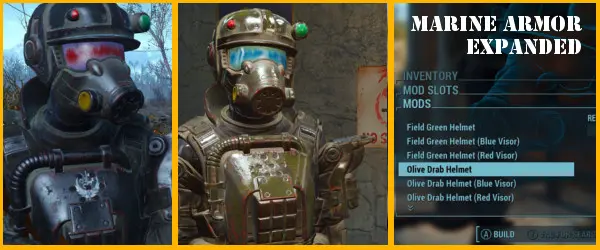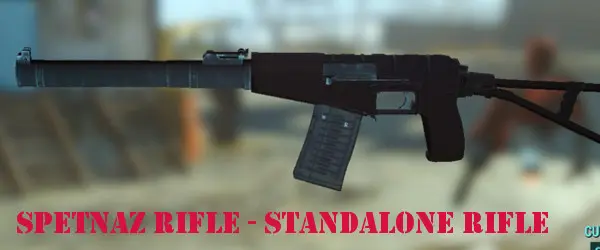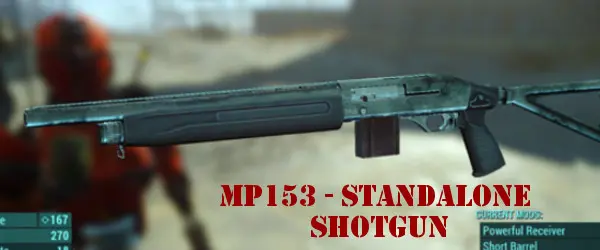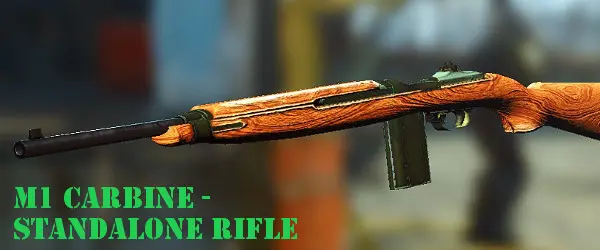 PERMISSIONS
Please reference the permissions settings for this mod. Any permitted use requires citation of myself as the original author. You may not use the contents of this file or commercial uses.
No need to ask if you would like to release updated textures or ESPs. Please just link back to this original file and cite the authors for their contributions. Thanks!
CREDITS

Myself (
Undyne777
) for creating the new texture variants and implementing them in-game
Hlp, Zilav and Sharlikran for their test distribution of FO4Edit on Nexus
Bethesda for the base FO4 files used to create the bipod, reflex sight, and bayonet attachments
TOOLS USED


Creation Kit
GIMP 2.0
FO4Edit