This is a collection of beautiful color palettes for Fallout 4's user interface and the Pip-Boy. They are compatible with any UI and Pip-Boy mod as long as that mod retrieves colors from Fallout4Prefs.ini
Install:
1. Download manually and extract.
2. Place the .txt file in your root directory (where Fallout4.exe is)
3. Follow the instructions in the .txt file.
Note: If your Fallout4Prefs.ini is set to read-only, your ui colors will revert to normal after you close and re-launch the game.
My other mod:
VOGUE ENB
GALLERY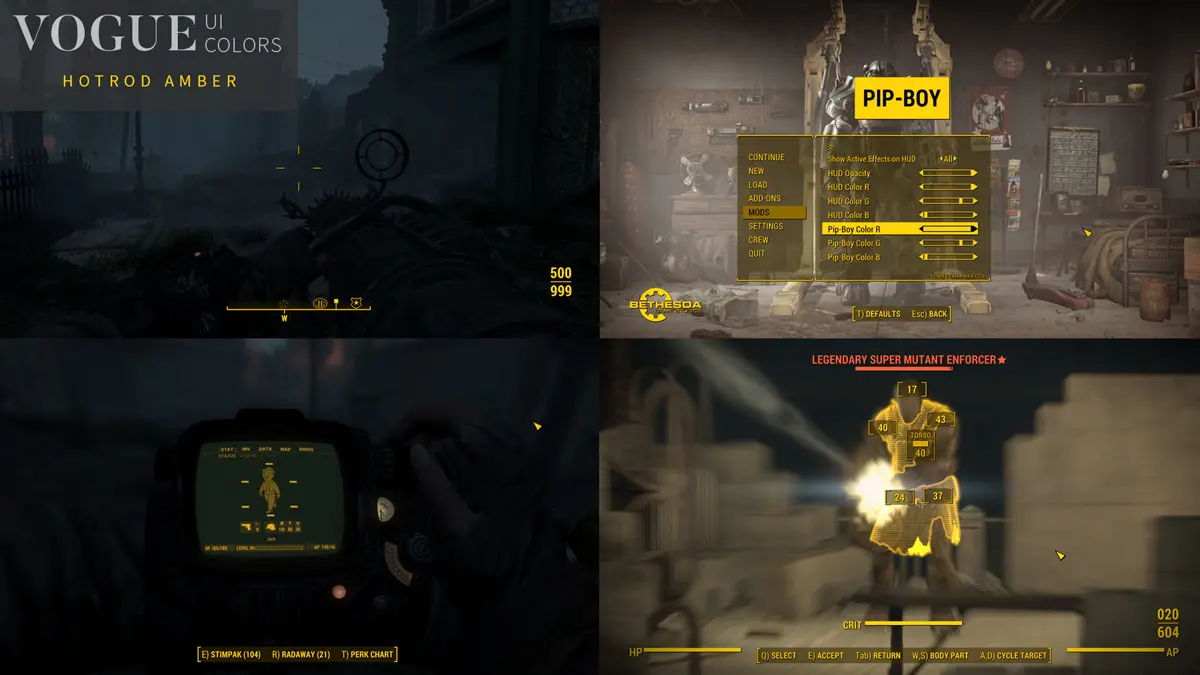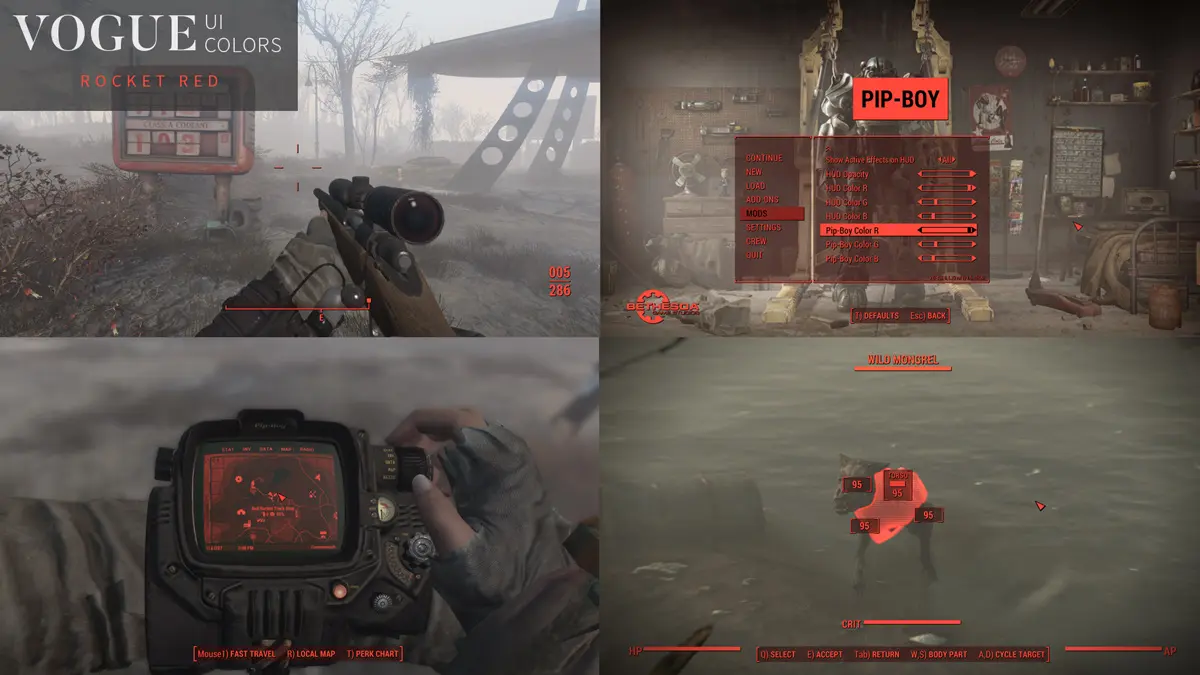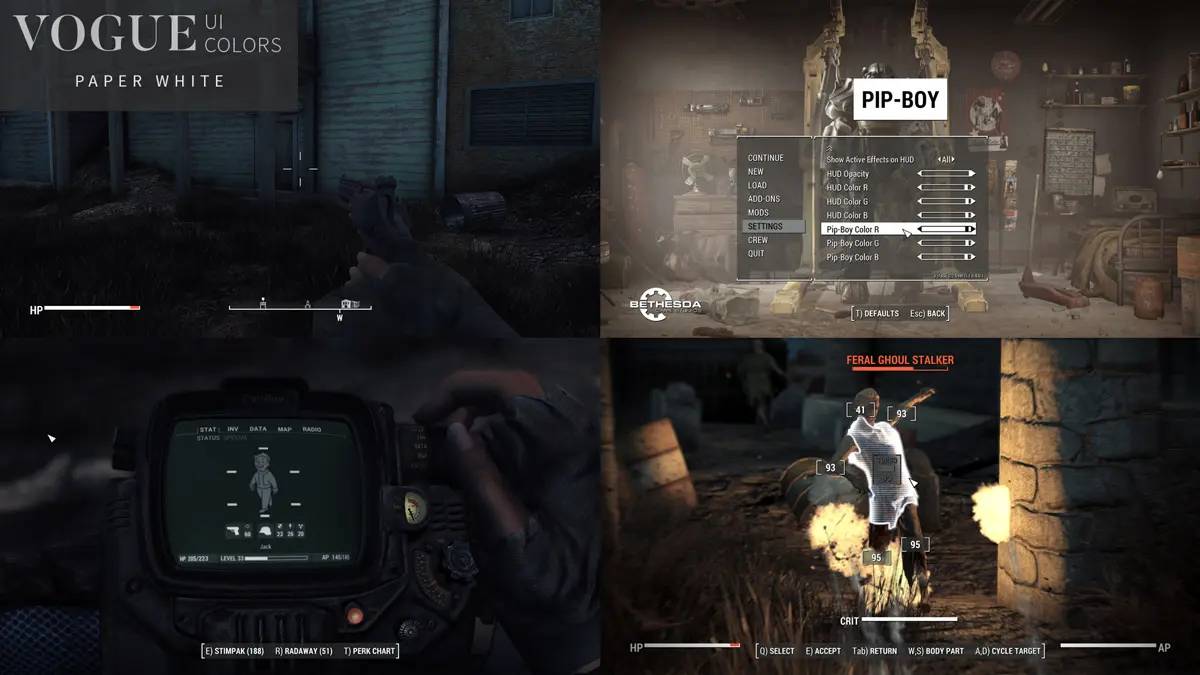 USER FEEDBACK