Description
Last updated at 2:19, 20 Apr 2016 Uploaded at 2:21, 20 Apr 2016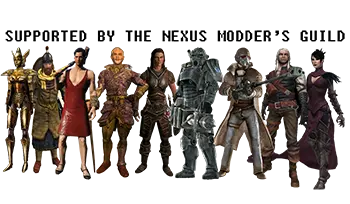 This is an outfit that I originally made for my 
Velvet Velour Companion
A few people commented asking for a standalone version of the outfit.  So here it is.  Only the Female outfit is edited. It uses the vanilla textures for Irma's Dress, so it will change if you have a replacer.
There are two versions of this mod.  A 100% standalone and an 
AWKCR
Version (You only need to download one version, not both)  - NOT A REPLACER, this is a separate item with either version.
The 100% Standalone requires nothing and can only be acquired through console (help featherless 4)
The 
AWKCR
Version can be crafted at the armor smith workbench 
Tools and tutorials that helped me out:
The 
Bodyslide/Outfit Studio
 - edited Irma's outfit with it.
Elianora's tutorial
 - also helped me with editing the outfit.
My other mods:
New Calibers
Coonan 1911 Pistol

Velvet Velour Companion
Special Thanks:
The guys at 
FO4Edit
 for their awesome tool, cannot overstate it's usefulness
The nexus mods crew for providing this web site
The guys and gals at Bethesda for an awesome, mod-able game
Godd Howard
Joss Whedon for making Firefly even though it really has nothing to do with this mod at all.
Keep Flying and Stay Shiny!