DEATHSTROKE
Standalone armor of fearless villain!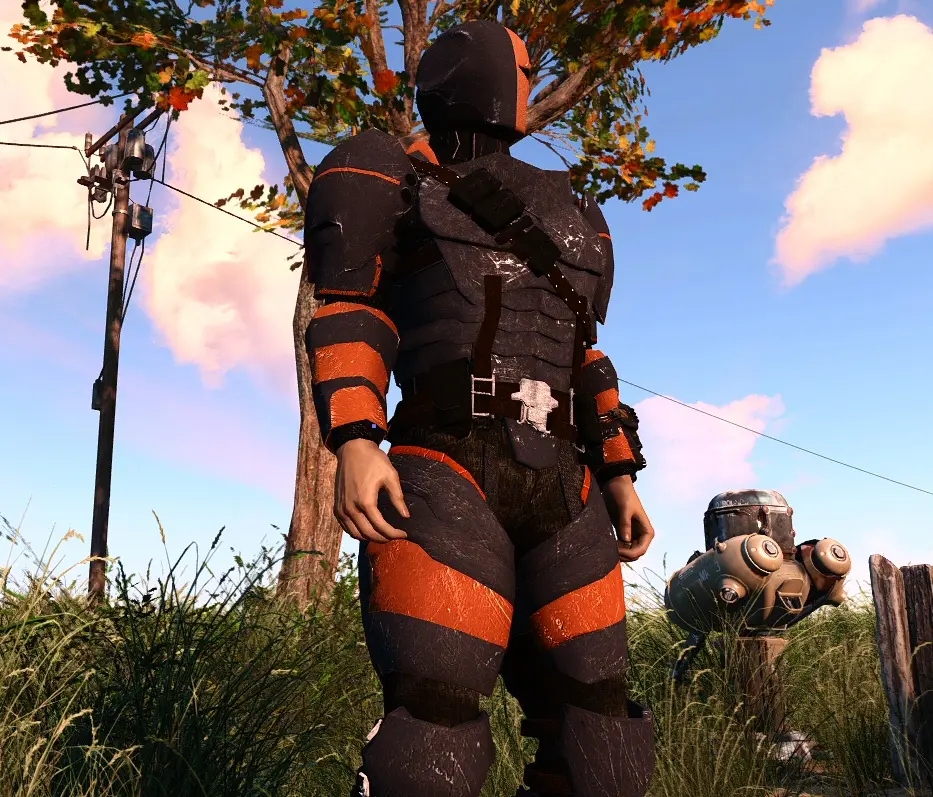 FINNALY! - Deathstroke arrived to the commonwealth! Wear his mask and feel power of this super villain, mercenary and martial arts master!
DESCRIPTION - This is what many of you have been waiting...Full Armor Set of DC Universe character Deathstroke. Mask can be crafted on armorsmith stations. And remember to always carry Slade's sword!
IMPORTANT - Please Remove in NMM older files with suit, sword and mask. They can cause CTD with new ESP.
ARMOR, GLOVES and SUIT ARE CRAFTABLE AT ARMORSMITH WORKSTATION, under section: "armor".
SWORD IS CRAFTABLE AT WEAPONSMITH WORKSTATION, under section: "melee".
THIS IS NOT THE END! - More accesories in future.
Credits:
Ruddy88 - I have to say, this friend have a lot of patience. I almost bothered you to death:) Sorry for that, and you have my special thanks! Otherwise I couldn't do anything. Thank you for support, files and knowledge.
All of you guys - for testing, support and endorsing.