File information
Created by
Undyne777
About this mod
Adds a standalone MP-153 shotgun to the game.
Requirements

Permissions and credits

Translations
MP-153 Riot Shotgun - Standalone
Version 1.0
By
Undyne777
Original models & textures by
Alex_I

Not actively being supported / updated. I am taking a break from Fallout 4.
Adds a standalone MP-153 shotgun to the game. It is integrated into vendor lists and loot lists for Rail Road, Gunners, and Raiders. Availabe in semi-auto and full-auto variants, along with extensive weapon modifications. The stats of this weapon are slightly higher than the vanilla Combat Shotgun.
NEXUS "HOT FILE" ON MARCH 3RD? WOW! THANK YOU TO THE COMMUNITY FOR YOUR INTEREST AND SUPPORT!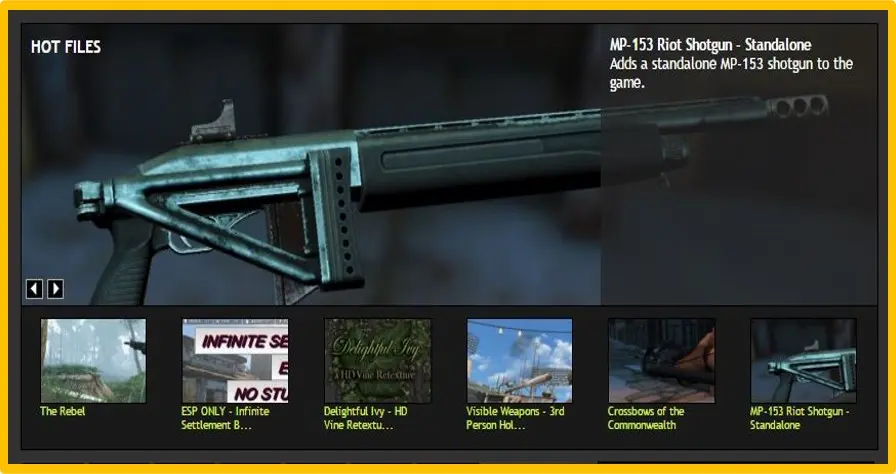 If you encounter any issues or crashes, DO NOT post to the comments. Your issue will probably get lost.
Help me help you. Submit a Bug report with your exact weapon build (eg. receiver, barrels, muzzles, etc.) and if you use any other mods that might conflict.
HOW TO GET IT


The legit way - find it in-game! Vendors sell it, and it can be found on Gunners, Rail Road agents, and Raiders. You may need to wait/sleep 24+ hours to get loot lists to refresh.
The cheating way - use the console. Type in player.additem XX000859 1
(XX = the mod's # in your load order)
KNOWN ISSUES


Yes. I know the real world MP153 (which this is based on) is a tube mag, not a box mag. However there are no good animations for tube-fed shotguns in this game, so I had to sacrifice realism for functionality.
I know the bolt is on the wrong side (mirroring) and the animations do not line up 100%. These are issue with the animations included with the base game - I have no control over these. I did the best I could with what I have - if you have a solution, then please let me know.
INSTALLATION

FOMM compatible
For manual installation, drag and drop into your FO4 Data folder
UNINSTALLATION

Delete the ESP and meshes/texture files included in this package
MOD CONFLICTS


If you use any mod that touches the below leveled item fields, there will be a conflict. You will need to create your own merged patch (using FO4Edit) or pray that some kind soul makes a patch for you. I am not able to do it for you due to time limitations on my end.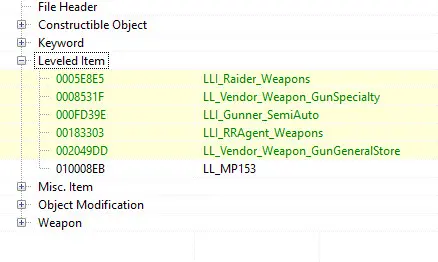 PERMISSIONS

Do not redistribute this mod  without my permission. Any permitted use requires citation of the respective authors mentioned above.
You may not use the contents of this file or commercial uses.
No need to ask if you would like to release updated textures or ESPs. Please just link back to this original file and cite the authors for their contributions. Thanks!
CREDITS

Myself (
Undyne777
) for porting the model/textures to Fallout 4, creating some new textures, and making model edits/tweaks
Alex_I for the original
MP153 model and textures
Hlp, Zilav and Sharlikran for their test distribution of FO4Edit on Nexus
Bethesda for the base FO4 files used to create the barrel, magazine, muzzles, and other attachments
SPECIAL THANKS

ff7cloudstrife
 for being a great springboard for ideas and working through each others' FO4Edit issues!
Wretched89 
for advice and help navigating 3ds Max and how to port assets to FO4
TOOLS USED


Autodesk 3ds Max 
GIMP 2.0
FO4Edit
CHECK OUT MY OTHER MODS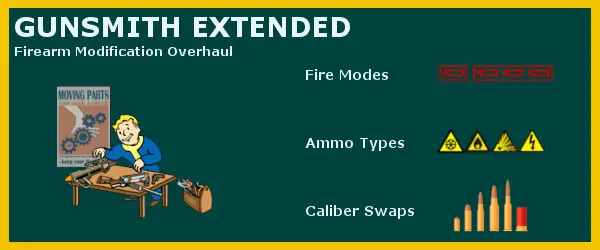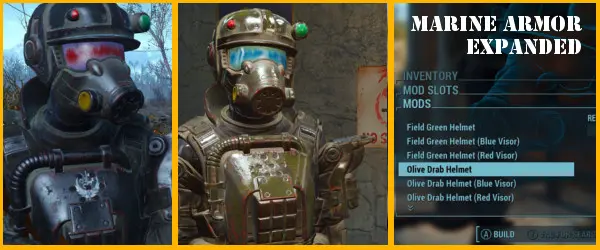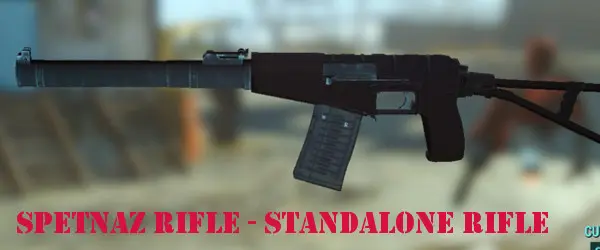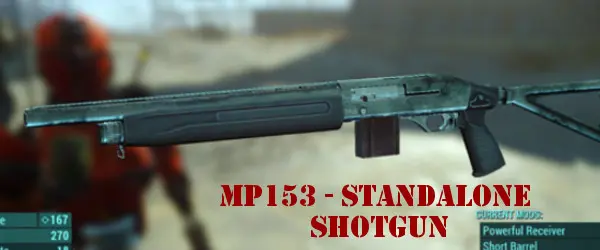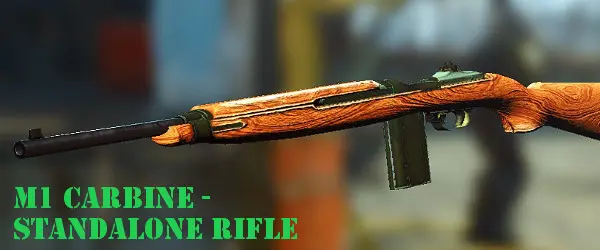 R91 Standalone Assault Rifle
 (contribution)
http://www.nexusmods.com/fallout4/mods/7715/?

Fallout 4's first standalone weapon spearheaded by ff7cloudstrife.
SEE IT IN ACTION
Video courtesy of 
kweb21:Video courtesy of JrMods:
Video courtesy of 
BenderSKR:
Video courtesy of
westname