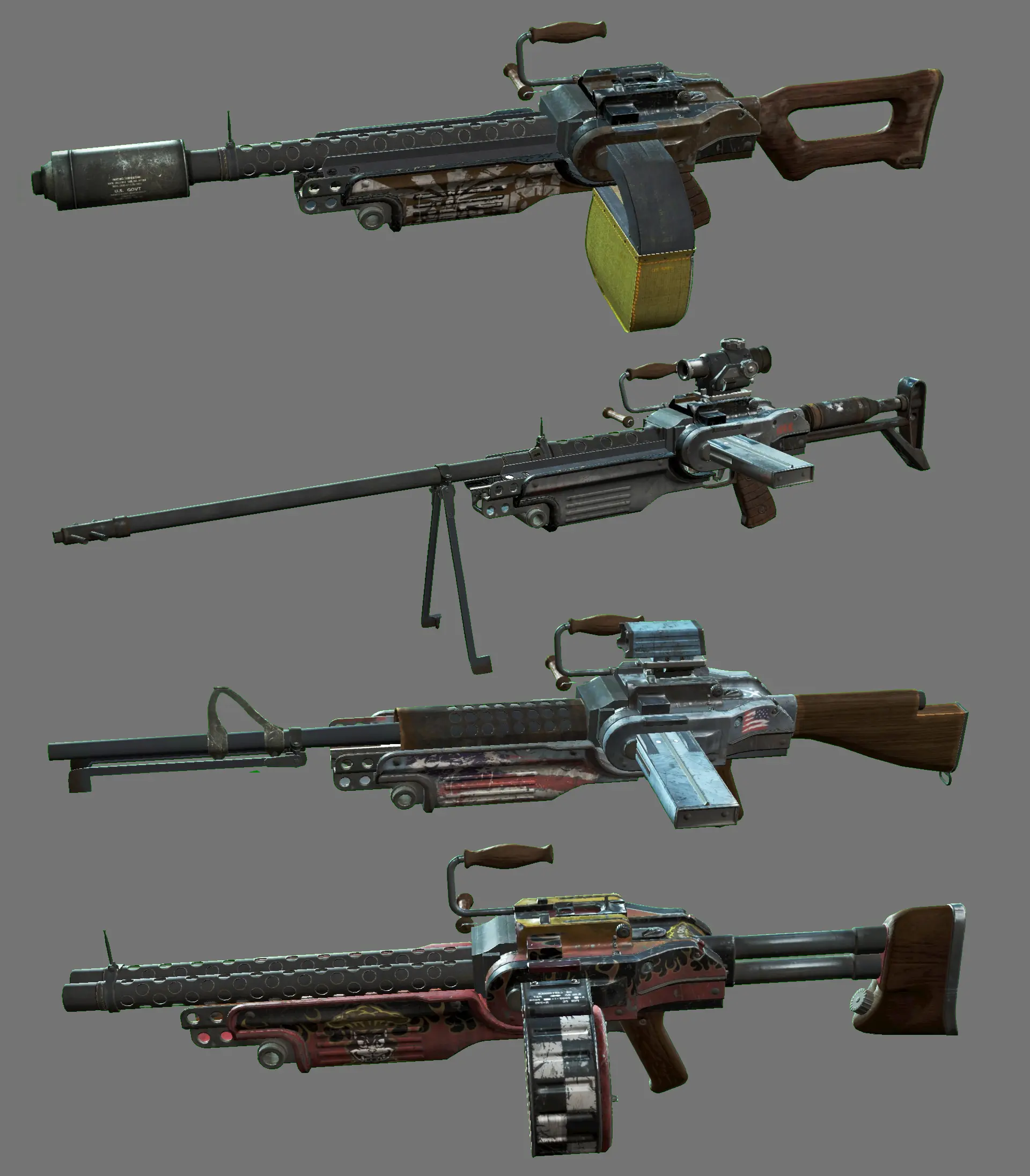 About this image
Some possible configurations you can get with my upcoming new version of AARP, a parts pack and re-balance of the vanilla 'Assault Rifle'. Taken in-game against a green screen wall. Threw on a few CC skins just to show how they'll look.

Most of the new parts can be seen in these various weapons, I believe the only one not shown is the Johnson style stock with the bipod down.

Planned Release is next week sometime. All the models and textures are ready to go, just might play with speculars a little more if I have time. I just have to do the CK work, but I won't have much time to do that until Monday or Tuesday.