About this mod
Adds a High Quality retexture of the Chinese Assault rifle compatible with IronSights.
Permissions and credits

Donations
Chinese Assault Rifle Retex!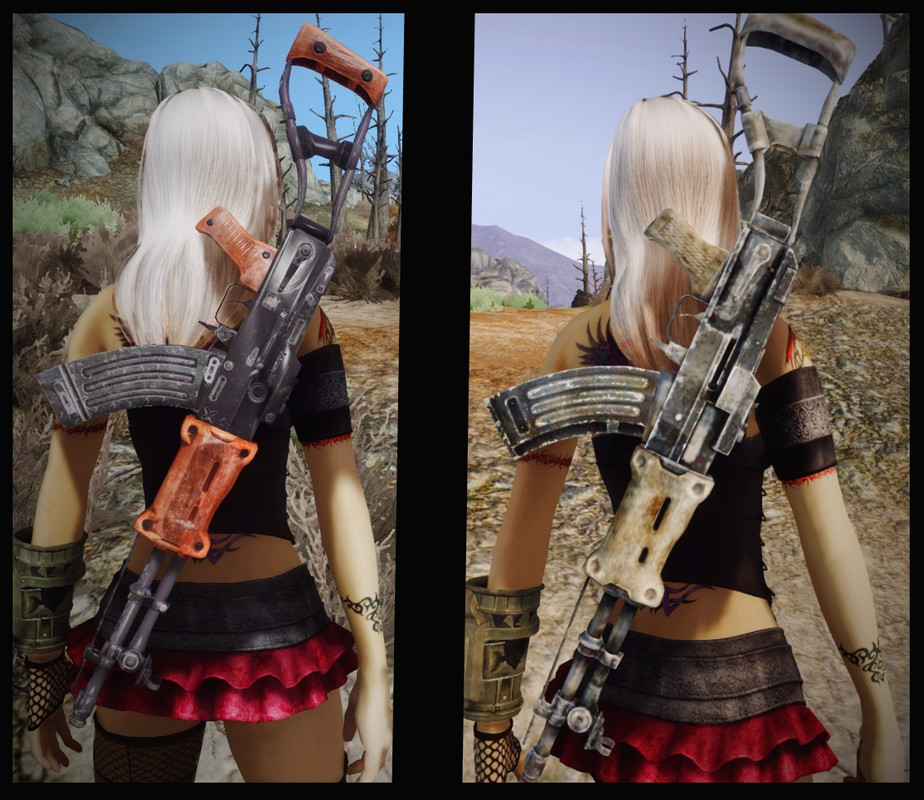 New                            Original

Description
Replaces the Chinese rifle textures with scratch made ones all compatible with TH Iron sights.
Compatibility


Made compatible with TH ironsights so if asked to replace anything just hit yes.
At this point it doesn't support mod kits due to some issues.
Installation
use NMM or FOMM for install/uninstall and save yourself a headache.
Credits


GaigeStorm
Everything in the mod
If you love my mods then feel free to hit that
endorsement
button or extend your love by hitting the
donation
button. Every bit helps and gives me great motivation. Thanks again.