File information
Last updated
Original upload
Created by
H A L C Y O N
Virus scan
Some manually verified files
About this mod
A full scale overhaul spanning the entire game with a focus on transforming the world.
Requirements

This mod does not have any known dependencies other than the base game.

Permissions and credits

Author's instructions

You are not allowed to upload, or sell my mod anywhere. if you would like to modify a version of my mod and want to make that version available to the public, send it to me and i will gladly upload it as an optional file.

File credits

This author has not credited anyone else in this file

Donation Points system

This mod is opted-in to receive Donation Points

Changelogs

Version 0.35

Finally made the "starlight tokens" system useable! The Ethereal Finger maiden, found in the Chapel of Anticipation and also outside of the roundtable hold, will give you any weapons, armors, spells and talismans
in exchange for "Ethereal Medallions." Ethereal Medallions are very valuable. They can also be used to regenerate a large amount of FP, HP and stamina for 30 seconds. You can obtain Ethereal Medallions by killing bosses
or overcoming great challenges.
added new passive effects to a few armor sets.
Made a few changes to Roundtable hold.
Reverted Chapel of anticipation to the old verion, wasnt happy with the new one as it was very bugged.

Version 0.34

altered various animations, sfx, vfx and projectile properties of the following enemies and bosses:
Godfry, Hoarah Loux, Grafted Scion, Iron Golem, Astel, Placidusax, Rennala's Dolphins, Malenia, Radagon, Crucible Knight, Leonine Misbegotten, Draconic Sentinel.
This Concludes boss and enemy moveset changes for the time. I will likely tweak them and possibly add what is missing later on.
Changed some properties and made improvements to: Ice Lightning Spear, Ancient Dragon Lightning Spear, Urgent Heal, Heal & Crystal Glintstone shard.
Finished "Flame Snap" incantation.

Version 0.33

altered various animation, sfx, vfx and projectile properties of the following enemies and bosses:
Gargoyles,(twinblade, axe, halberd, and twinblade) Fire Giant, & Godrick
Bugfixes and balancing:
Extended window of deflects from 0.3 seconds to a generous 0.46 seconds to help with players that arent so fast on their toes and also to help with how enemies are generally faster in reborn.
Added a bonus 25% resistance to elemental damage during a deflect. this is layered on top of the guard absorption already found in the weapon you are performing the deflect with.
The animation that plays when you are hit during your deflect has been sped up by 20%
Rennala(minor animation rework)
Godskin Apostle(significant changes to his new infamous blackflame windwill attack. More telegraphed, better VFX.)
Deleted test item and cerulean flask from fia's chest.

Version 0.31

altered various animation, sfx, vfx and projectile properties of the following enemies and bosses:
Morgott, Erdtree Burial Watchdogs, Kin of Rot, Black Knives, Royal Revenants, Wisps, Omens, Giant crabs, Baby crabs, Exiles, Banished Knights, & Celebrants.

Version 0.30

Made all crafting recipes available from the very start of the game.
Added rune condensation to the crafting menu.
Fixd a bug where in Academy Crystal Cave, Rennala's boss arena would load in at the end, preventing the player from fighting the boss.
FIxed a bug preventing the Grave Scythe from being used with the death warren starter class.
Fixed a bug causing Dismounter stat reqs to change when changing affinity.
Fixed a bug where buying whetblades from merhcant McDuff wouldnt unlock the associated affinites.
Disabled self damage from magma attacks
Fixed many spelling errors
Set boss poise numbers to off by default in erd.tools config
Re-enabled rune loss, can still be toggled to disable any rune loss. (reference README)

Version 0.26

FIxed coastal cave hardlock due to ruins loading in when they shouldnt.
fixed a floating bird in stormveil castle
added new soldiers, fire barrels and changed placements of the barrel throwing birds on the wall at stormveil.
further enhanced the aesthetic of the church at stormveil and fixed the bug where there was invisible geometry on the roof.
Crouch attack/bacstab bugs were fixed across various weapons.
Godskin noble boss's moveset reworked. Most notably, the annoying rolling attack has been removed and replaced with something else.
treaked animations of Godskin apostle.
Gave godskin apostle new attacks.
Godskin nobles movement (walking, running) has been reduced by 20%.
Godskin apostles movement (walking, running) has been increased by 20%.
This should make the duo bossfight a bit easier by being able to space the duo out a bit more.
tweaked many animations of beast clergyman/maliketh.
gave destined death AOE's to a few of his attacks.
Increased torrent movement speed by 25%
Thank you all for your continued support! :)

Version 0.25

changed FP regen system from 4%FP + 1FP per 2 seconds to > 2%FP + 2 points of FP per second.
effectively the same thing but better for early game (+ its also an easier formula to remember)
nerfed FP gain from leveling mind very slightly
Nerfed maximum FP from 375 -> 333. Soft cap at 60 mind nerfed from 300 to > 275
Cerulean seed talisman changed from 1% a second regen to > 2FP per second regen. better for early builds and not as incredibly OP for late game builds.
All of the aforementioned changed to FP combined should feel fair still, but i encourage feedback. i did this to nerf late game mages because the fp basically became infinite past level 55 mind (note that cerulean flask will be available in the game again soon)
sped up lightning ram ash of war speed gradient up to 2.5x ... Gotta go fast!
Increased the reach of Aspect of the Crucible: Horn incantation by about 300% (only while locked on)
Increased overall speed of Beast claw and garranqs beast claw incantations.
Decreased startup speed and increased wind down animation speeds of named dragons breath incantations.
increased initial cast speed of Placidusax's ruin
Increased wind down speed of Greyoll's roar, increased range by double, decreased tick rate of attack, increased damage by double. Damage to objects increased.
Increased speed of start up and first strike in dragon claw incantation, last strike is slower on startup.
Decreased overall speed of dragon maw incantation, sped up bite animation.
Sped up animations of Honed Bolt & Lightning Strikes.
decreased fp cost of honed bolt and nerfed damage by 33%
Increased cast speed of Ancient dragons lightning spear, changed projectile behavior and accuracy. changed Impact VFX and added an aoe red lightning blast.
Inceased FP cost to 70. fixed an issue where it would sometimes hit the ground.
significantly slowed down initial cast "floating upward" speed on frozen lightning spear, sped up end of cast animation significantly, nerfed damage very slightly, lowered fp cost slightly,
changed projectile behavior and acurracy. fixed an issue where it would sometimes hit the ground. Changed Impact VFX.
Increased AOE properties and damage significantly for fortissax's lightning stake's, increased FP cost to 100
Sped up the animation of Lanseax's Glaive incantation by 60%, lowered damage by about 40%, gave the incantation two hitboxes,
The first being the physical lightning glaive, the second being the reach of the lighting arcs. if the enemy is hit by the secondary hitbox, they only recieve about 60% of the damage.
Increased animation speeds of carian greatsword, adulas moonblade and carian piercer.
Increased fp cost of elden stars to 150
Made some significant changes to Fell God's Sun incantation. Now costs 125 Fp and is a multiphase spell.
started altering O' Flame spell into a new spell. is a work in progress.
Removed cast limit from all healing incantations.
sped up animations of Urgent Heal / Cure Poison / Flame Fortification / Magic Fortification / Lightning Fortification / Divine Fortification by about 80%
fixed a bug where erdtree blessing wouldn't heal team players properly
increased fp cost of lightning strikes by 50%.
Gave Homing Greatblade a new impact VFX.
Made new icons for erd tree's blessing and companions heal.
Overhauled companions heal to be a bit flashier and make more sense.
Turned Carian retaliation spell into "retaliatory azur" its just an all around much better version of the vanilla spell.
Adjusted several icons.
Changed VFX for gravity spring uncharged, changed projectile and impact behavior of charged version.
Tweaked animations of Stone of Garranq incantation.
Nerfed magic glintblade damage, decreased FP cost. Increased homing properties and slightly slowed projectile upon first second of launch.
Slowed down casting animation of pest threads to lessen spam potential
Tweaked ancient dragon's lightning spear launch angle and targeting properties. Sped up overall casting animations and changed VFX.
Changed VFX and SFX for Orbiting Phantom Stars, nerfed lifespan of all stars from 5 to 3 seconds, nerfed poise damage, increased damage of uncharged version
Nerfed lifespan of Serpent's Stars from 20 to 10 seconds, nerfed amount spawned significantly, increased damage slightly.
Altered shatter drill to only perform the drill function, so no more "rock blast." decreased fp cost
Changed Gavel of Haima to have a small area of impact on the first slam, only really dealing damage where the gavel lands, and on the second swing,
the hammer shatters, causing a large magical AOE. Increased animation speeds all around.
Changed VFX for charged cannon of haima splintering projectiles, buffed uncharged damage, sped up uncharged cast animation, nerfed charged damage,
increased fp consumption of charged version, added extra projectiles to charged version and lastly, changed the behavior of all projectiles associated with this spell.
Changed Unendurable Frenzy into Seething Frenzy Rain. Description: Shoots many bolts of frenzy flame spread all through the sky, only for them to violently seek your target soon after.
Fixed some visual and terrain collison issues with Discus of Light incantation.
Nerfed Roiling magma incantation lava amount and lifespan. lava projectiles behavior altered to look less clunky.
Created new moveset for staff melee. now has new 3 combo and new jump attack using a self contained version of carian slicer spell. only works with 1h in righthand.
Finished overhauling the new dodge rolls weight capacity system
Light weight
forward is a far reaching quickstep
left & right are side flips
Backwards is a backflip
quickstep is replaced with Raptor of the mists
Medium weight
Forward is a floaty mid-long range roll
left and right are regular med rolls but with extra reach
backwards is med roll with extra reach
quickstep is replaced with a Duck move with a small i-frame window
Heavy weight
Forward, left, right and backwards are all low hanging rolls that have more contact with the ground but ultimately is quicker and has slightly better reach than regular fat roles
Overweight
Given fat rolls
mod engine 2 is now infused into reborn natively for ease of access.

Version 0.24

Added more improvements to stranded grave and seaside ruins.
Fixed some bugs.
Made a significant overhaul to the tutorials of the game.
Tutorials that the player will come across are only relevant to Reborns new mechanics and features.
Loading screen hints and information have been completely overhauled.
The new loading screen text features either in depth lore or hints and info that pertains to reborn.
Loading screen images have been replaced with the official concept art.
(this is not available on patreon because it causes the mod to go far above the 300 MB limit, it is optionally available on the nexus)
Added a few additional enemy placements in stormveil castle and removed some.
added some environmental visual adjustments to godricks boss arena.
fixed some visual bugs in Stormveil castle
made some visual adjustments to Gelmir Glinstone Staff
fixed ertree avatar aggro distance to be vanilla again
fixed night's cavalry aggro distance by cutting it in half.
fixed some starting class equipment not being properly usable.

Version 0.23

a rather small update, especially in comparison to the last. Alterations to roundtable hold and prototyping the armor dye system took loads of time.
New changes to roundtable hold of a very large variety.
You will find many of these to be nice QOL improvements. Includes alterations to npc locations, item locations, and many new remodels to the existing rooms.
Adds a new chest with armor dye stored inside (red only) (prototype) you can also equip the regular crimson amber medallion for red dye. this is a very early prototype so expect bugs.
changes made to seaside ruins area
changes made to stranded grave.
changes made to divine bridge of limgrave, added a miniboss.

Version 0.22

Added a deflect system to game thanks to F Wang for helping me through it.
Deflects
(lite Sekiro esc deflects) (excellent for guard counter attacks)
Deflects are available based on a 0.20 second window when initially deflecting.
Red sparks will signify when you have successfully pulled off a deflect.
When deflecting, physical damage will be completely negated and poise damage will be done based on weapons overall damage (2-9 P dmg)
Currently the poise damage only works for katanas, short swords, long sword, curved swords, daggers, flails and axes.
The other weapons still benefit from damage negation properties which will come in handy for STR users.
Entity Poise Overhaul
Vanilla poise recovery regenerates very fast at about 15 points per second, with a not very generous 2 - 6 second delay before regeneration starts.
The aggression demands of this for successful posture break was a bit demanding for the methodical playstyles.
So for reborn, the regeneration speed has been significantly lowered to 2 points per second with a flat 3 second regen delay for ALL enemies & bosses.
To counter balance such an extreme change, every enemy & boss has been given 50% more poise health.
This Poise overhaul co-exists with the deflect system very well.
Ui and icon overhaul
Overhauled many icons. This includes spell icons, map markers, map ui, character create ui, menu ui and more.
You will also notice a new theme for the UI, sporting a new sepia styled amber hue.
New title screen (Commission from Rainer!)
Finger maiden shop overhaul. (beta) (contribution of Brazilion Hamilton)
The dead finger maiden functions as a shop to buy any item in the game at a price.
This is only a beta and will get balancing and appropriate functionality in the future.
Starlight Token for unlock located in grafted scion arena.
Vawser's Boss resurrection system implemented into reborn! Thank you Vawser! (implemented by Brazilion Hamilton)
usable at any grace. do not ressurect a boss while resting at their arena grace
Preset Classes overhaul (part 2)
Preset classes have been worked on yet again, this time working through and really getting them feeling more attractive overall and more balanced.
Moon Knight
Flavor Text - A warrior who once served a great snow witch.
weapons - Cold Iron Greatsword and Carian knight sword.
Shield - Carian knight shield
Helmet - Knight Helm
Armor - Carian Knight armor
Gauntlets - White reed
Leggings - Nomadic Merchants Trousers
Removed - carian staff and Frost Spell.
Shinobi's Shadow
Flavor Text - A skilled samurai. Hailing from the land of reeds. Skilled with a bow.
Weapons - Uchigatana, Poison Wakizashi & composite bow. ( ammo is 5 poison pot arrows and 20 enchantd lightning bone arrows)
Head - Black Hood
Body - Prospectors Long Gown.
Hands - Travelers Gloves
Legs - Pages Trousers
Removed - Poison uchigatana, staff of loss, and ambush shard.
Dragon's Deciple
Flavor Text - Deciple of a great dragon long dead. Knows dragon magic.
Weapons - Chainlink flail, and Finger seal
Spells - Dragons Claw and Fire Breath
Shield - Sun Realm Shield
Head - Skeletal mask
Body - Drake Knight Armor (altered)
Hands - Confessor Gloves
Legs - Leather Boots
Removed - smoldering shield
Flame Nomad
Flavor Text - Traveler of the desert. Has an affinity for fire magic.
Weapons - Bandits curved Sword x2 & finger seal
Spells - Surge O'Flame and Flame Sling
Head - Ragged Hat (altered)
Body - Ronin Armor
Hands - Confessor gloves
Legs - Bandit Boots
Follower of The All Knowing.
Flavor Text - Followed the paper trails of Sir Gideon Ofnir all of their life. Learned many things. Knows many types of magic.
Weapons - Commanders Standard & Gelmir Staff
Spells - Lightning Spear, Crucible Breath, Carian Slicer & Urgent Heal
Head - Hierodas Glintstone Crown
Body - Cuckoo Knight Armor
Hands - Travelers Gloves
Legs - Essentric's Breeches
Warren of Death
Flavor Text - Ritualistic Deathbird worshipper. Once taught ghostflame techniques by a deathbird of old.
Weapons - Cold Grave Scythe, Ghostflame torch and staff of loss
Spell - Tibias Summons
Head - prospectors Hood (altered)
Body - Raptors Garb
Hands - Prospectors Gloves
Legs - Black Boots
Gladiator of Blood
Flavor Text - A gladiator who did many despicable things in the arena. Knows blood magic.
Weapons - Bloody Helice, Thorned Whip, and staff of the guilty
Spell - Briars of sin
Head - Rotten Duelists Helm
Body - Braves Armor
Hands - Braves Bracers
Legs - Rotten Duelists
Victim of Frenzy
Flavor Text - A Prisoner, tortured by the Flame of Frenzy resulting in inate frenzy spells
Weapons - Dismounter, Katars and Frenzy Seal
Spells - Shabriris Howl & Frenzied Burst
Head - Black Dumpling
Body - Prisoners tatters
Hands - Cloth Wraps
Legs - leg Wraps
Godskin Heretic
Flavor Text - An ex godskin apostle, exiled for their rebellion against the cult. Has knowledge of Black Flame
Weapons - Twinblade & godslayer seal
Spell - Blackflame Blade
Head - Blindfold Mask
Body - Surgeons Scabbard
Hands - White Gloves
Legs - Leg wraps
Let Me Unga Bunga Her
Flavor Text - A once regular person who was inspired of a great hero in a story of triumph. Not the brightest.
Weapons - Fire Spiked Club & Cold Stone Club
Head - Almbinauric Mask
Unique stats - soul lvl 1, Vigor 7, attn 6, stmn 6, Str 15, dex 11, Int 1, faith 1, arc 22.
Recolor for braves battlewear
Recolor for Drake knight Armor
Recolor for a certain miniboss at Stormveil.
Bug fixes
Fixed a bug where affinities werent working right with certain weapons. (contribution of Brazilion Hamilton)
Fixed a bug where teleporting back to the chapel of anticipation, the door leading to the top of the chapel was locked when it was supposed to open.

Version 0.21

Due to the nature of dealing with game version updates that took ages to fix, this update isn't as diverse as others. However, i tackled almost the entirety of stormveil castle. Castle Morne was done for 0.20 but something happened causing me to lose the map file so i had to start over from scratch. The castle Morne overhaul is contained within 0.21 now. I also did some minor changes to a few things though out the open world but they are fairly minor so i wont be listing them. As far as the actual changes go for both the aforementioned castles, i will not be listing everything with exact details for fear of spoiling the fun. As long as you explore somewhat thoroughly and pay attention you should be able to find most of, if not all of the new shortcuts, secrets, geometry, enemies and new minibosses.

Version 0.20

Removed precise damage of spells for detailed descriptions element of the mod. This was done to make it easier to make adjustments to spells.
removed faith scaling for dragonscale blade.
changed name of flame of the fell god to fell god's sun.
Increased damage of Fell God's Sun substantially, Increased mp consumption and raised stat req to 70.
Changed projectile behavior of fell gods sun to be more accurate and more dramatic.
Added more lesser dragons to dragonbarrow
Increased number of lesser dragons in the immediate vicinity around greyoll, some were stratigically placed to better defend Greyoll from rune seeking tarnished.
Runes given to player for killing Greyoll has been increased significantly
Remember, killing the lesser dragons with glowing red eyes does significant damage to greyoll
increased greyolls status resistances by nearly double.
increased lesser dragons runes significantly.
Added many changes to all of castle morne from beginning to end.
re-did much of seaside ruins area to look more natural and hopefully give the player a better experience while being in the area.
the great bridge connecting limgrave to weeping peninsula was replaced with a new one that looks much more polished.
added a few spirit springs to the area of seaside ruins.
The Melina cutscene where she "offers you an accord" is now functional for the "seaside ruins" grace that you find right after leaving the stranded grave.
The first grace that you light and rest at melina will show up and give you torrent so you can get to exploring right off the bat. (doesn't include tutorial cave grace.)

Version 0.19.2

Update to nordgarens Erdtools.dll that allows player to turn weapon requirements on/off on the fly.
fixed a bug where the player was not able to redeem both the ash of war of a unique weapon and the unique weapon itself.
increased cost of unique ashes of war bought from twin maiden husks to equate with where the ashes of war come from.
No more dying and respawning in the morning. Now upon respawn the in game world will only progress 1 hour.
Environmental lava found throughout the map now has largely increased damage (172 -> 700) You will either need to keep your wits about yourself and try to stay out of the lava as much as possible, or buff your fire defense as much as possible and heal often.
New geometry added in a few lava areas to help survivability.
various changes to geometry and building structures in gatefront ruins
minor tweaks to enemies in gatefront ruins
Longtail Cat Talisman recieved a major buff, you will now survive any fall with it equipped as long as the fall does not exeed 14s of falling, or if the player crosses a kill plane.
added lightning damage and faith scaling to dragonscale blade. added frost buildup passive for dragonscale blade. added faith requirement (20)
nerfed black blade (incantation), no more percentage damage, instead 10 damage per tick. also effects destined death ash of war which is now fixed.
changed/moved a few assets and VFX in Roundtable hold.
Moved Alberich phantom roundtable invader down a hallway
Added a practice dummy to roundtable hold to test weapons/spells
increased frost resistance semi significantly for blaidds armor
hand of malenia dex stat requirment lifted to 80 , now does 100(+0), and up to 200(+10) scarlet rot buildup per attack.
Hand of Malenia dex scaling is now S.
---This marks the start of adding passive effects to all armors and weapons in the game, the goal is to make them all varied and unique **all changes reflected within game descriptions under Passive effect/s**---
Added passive healing effect to Pumpkin helm, recover 300 hp every 60 seconds
Added passive MAX HP increase by 1% to each iron set piece (including scale armor)
Added passive ancient dragon incantation damage boost (5%) to scale armor.
Added passive ancient dragon incantation damage boost (5%) to Dragonscale sword.
Added passive increase intelligence by 1 to dragonscale sword
Added passive MAX stamina buff to each drake set piece (2%)
Added passive Dragon communion incantation damage buff to each drake set piece (2%)
Added passive 5% damage boost to flame of frenzy incantations for each piece of the fingerprint set.
Added passive 2% damage boost to Ancient Dragon incantations for each piece of the fingerprint set.
Added passive 2% damage boost to Dragon Communion incantations for each piece of the fingerprint set.
Added passive 10% damage boost to flame of frenzy incantations for iron kasa when below 50% hp.
Added passive 5 points per second extra stamina recovery for each piece of blaidds set (10 points for altered piece)
Added passive 5% increased physical damage for black wolf mask
Added passive 5% increased resistance for frost damage for blaidds armor
Added passive 5% increased slash damage for blaidds gauntlets
Added passive 5% increased max stamina for blaidds greaves
Added passive 5% increased slash damage for ronin armor
Added passive 3% increased slash damage for ronin gauntlets
Added passive 1% increased slash damage for ronin greaves
Added passive 2% increased max stamina for ronin greaves
Added passive 2 Vigor stat increase for crimson hood
Added passive 2% increased max hp for crimson hood
Added passive 5% increased crimson flask effectiveness for crimson hood
Added passive 3% increased max hp for navy hood
Added passive 3 mind stat increase for navy hood
Added passive 3 strength stat increase to starscourge greatswords when in hand or on back
Added passive 2 intelligence stat increase to starscourge greatswords when in hand or on back
Added passive 1 mind stat increase to starscourge greatswords when in hand or on back
Added passive 10 Dexterity stat increase for Hand Of Malenia when in hand or on hip.
Added passive recover 2% hp per hit for Hand of malenia
Added passive 1 strength stat increase for Zweihander
Added passive 2% increase for max equip load for Zweihander
Added passive 40 points of hp restored per second when hp is below 20% for each piece of royal remains set
Added passive 2% damage boost to blood magic spells for each piece of the briar set.
Added passive positive effects of a great variety to Jar. BECOME LEGEND

Version 0.18

Rune loss re eneabled in game and then added through a .dll file. This allows the user to disable it quickly by putting the .dll in the "-Drag .dll file here to disable-" folder.
68 special weapon skills, such as sword of night and flame, added to the game as ashes of war. These are obtained upon picking up a weapon from its normal location. cannot be item gibbed.
i am not sure if its compatible with the randomizer, needs confirmation.
New tiered stat requirments system. instead of wildly varying numbers for requirements, they have all been rounded up or down to the nearest tenth.
Dragon kings cragblade buffed damage
iron greatsword nerfed
Buffed wing of astel magic damage, nerfed physical
buffed mantis blade
buffed bloodhounds fang
buffed morgotts cursed sword, added inate fire damage
hand of melania buffed
meteoric ore blade buffed
moonveil buffed, stat requiment for intelligence significantly lifted over vanilla
buffed dragonscale blade, given stat req to intelligence.
arcane requirment given to serpentbone blade
twinblade nerfed
buffed varres bouquet
buffed sceepter of the all knowing, 50 base damage in each type, 20 stat requirement across the board.
ringed finger buffed, strength stat lifted by double
marikas hammer buffed, faith stat req significantly lifted
envoys long horn buffed, faith req doubled
devourers scepter buffed
nightrider flail buffed
flail buffed
bastards stars buffed
chainlink flail buffed
jawbone axe buffed
ripple blade buffed
icerind hatchet buffed, introduced intelligence req
nerfed warped axe
crystal spear buffed
cleanrot spear buffed
torchpole buffed
bolt of gransax buffed
mohgwyns sacred spear buffed, stat reqs significantly lifted
silurias tree buffed
vykes war spear buffed
lance buffed
tree spear buffed
banished knights halberd buffed, stat reqs lifted
commanders standard nerfed, stat reqs lowered
ripple crescent halberd buffed
golden halberd buffed
lorettas sickle buffed
dragon halberd buffed, given magic damage and magic stat req
grave scythe buffed, sythe nerfed
halo scythe buffed, stat reqs lifted
hoslows petal whip buffed, stat reqs lifted
giants red whip buffed, stat reqs lifted
grafted dragon buffed, stat reqs lifted
iron ball buffed, stat reqs lifted
clinging bone buffed, stat reqs lifted
veterans prostesis buffed
cipher pata faith scaling boosted to S
prelates infernal cozier buffed, added scaling to faith, and faith req. also added fire damage.
watchdogs staff buffed, added scaling to intelligence and magic damage added.
axe of godfry buffed, added scaling to faith, stat req to faith and innate holy damage
ghizas wheel buffed
golems halberd buffed
rickety shield nerfed
added improved faith scaling to erdtree greatshield
Fingerprint greatshield buffed, added S scaling to strength, now also blocks 100% fire damage. increased strength req
scaling and stat reqs changed for many staffs, seals and bows.
buffed inseperable sword
buffed sword of night and flame scaling, intelligence and faith reqs lifted
buffed crystal sword scaling
sword of st. trina added faith reqs. int scaling increased.
S scaling added to sacred relic sword.
blasphemous blade given enhanced scaling.
Added extra smithing stone bell bearings to the main bosses of the game. This way you don't need to go out of your way anymore to be able to toy with experimentation of weapon variety.
It goes as follows:
Margit Smithing stone bearing (1)
Godrick Somber Smithing stone bell bearing (1)
Red wolf of raddagon regular (2)
Rennala Somber (2)
Radahn regular and somber (3)
Godfrey Shade regular (4)
Morgott somber (4)
Fire Giant Somber (5)
(will add more QOL changes for smithing stone availability in the hopefully near future)
added stat requirements for magic in a tiered system much alike weapons.
Fixed starting classes not being able to use their equipment.
altered and balanced various starter classes.
fixed a bug where some weapons weren't buffable.
fixed a few visual bugs in chapel of anticipation.
put the tarnished's wizened finger back in the chapel for better ease of use with randomizer.
added a new item pickup to chapel of anticipation that id forgotten to add back in 0.11
added a campfire to the coastal cave shore merchant.
fixed a visual bug with a rock at coastal cave shoreline.
rotten breath dragon incantation now dealing proper damage.
Fixed bug where crystal glintstone shard was dealing extra damage at random. it has also been nerfed down from vanilla due to its enchanting capabilities. fp consumption reduced.
Reduced tick rate of unstable glintstone shard. increased damage.
Increased speed of swift glintstone cometshard substantially.
fixed grafted scion ai not working upon return to the chapel.
added more hp back to the grafted scion boss.
removed images section of class selection. i know its not a great solution because the spaces are just blank for now, but the goal is to remove that part of character creation entirely for ease of development. (trust me when i say that no man should have to ever deal with Fromsofts janky class image file more than once. *Vietnam flashbacks*)
Tried to fix the bug where the grace at rannis rise is not interactable. i cant find the source of the issue seeing as the bug is not related to map changes, which is bizzare. so i guess for now this one is not fixable.
as far as i can recall and what Gideon has written down in the bug list, this just leaves the radahn boss kill error message to be fixed, the rain of arrows bug and hopefully that silly little grace at ranni's rise.

Version 0.16

Added new shortcut to Farum Azula that provides the player an option to skip godskin duo.
Added a new route to Placidusax boss fight.
Made various changes to existing route to placidusax.
Added a few objects to the spot that you lay down to make it stand out more.
Changed placement of a few items and enemies in Farum Azula.
Moved the grace under the bridge in Farum Azula slightly.
erdtree sentinal that is in front of malikeths bossroom moved to bottom of staircase.
Secret shortcut that skips last half of Farum Azula added. HINT: Dragon Temple Rooftop is near.
Various environmental and visual changes in Farum Azula.
Major Changes to malikeths boss room.
Altered a few projectile properties of maliketh phase 1.
moved soft caps for vigor, endurance and mind to 60, from 75.
slightly Increased max hp, stamina and FP for max stats.

Version 0.15

Starting HP, FP and SP changed. The player will now start with 400 hp, 93 FP and 54 SP.
Vigor Stat, Endurance stat and Mind stat scaling changed again.
VIGOR max hp reduced all the way down from 2500 to 1750 total. soft cap is 75, at 1500 HP.
MIND max FP increased up from 300 to 360. Soft cap is 75, at 347 FP.
END max stamina increased to 210, from 160. Soft cap is 75, at 202 stamina.
END max equipment load increased to 200 from 150. soft cap is 75 at 175 equip load.
Arcane Item discovery max is at 310, soft cap is 75 at 300.
(REMEMBER, rule of thumb is 75 for softcap min-maxing. it is the only cap threshold)
Defense increased per RUNE LEVEL across all defense types till level 200 for a total of 200 flat defense.
Defense gain from various stats has been removed entirely. You now only gain defense from leveling up.
Flat rune gain increased by 25%.
Major changes on the bridge that leads to the tower of godrick from stormveil castle, Torrent can be used on the bridge now.
Made some changes to moonveil katana heavy skill projectile, so that it works better going up hill.
Cleanrot Spear's skill now shoots a single line of spears that travels for a long range, instead of the area sweap directly in front of player.
Watchdog's Staff skill now shoots a large radius of many projectiles around player, the projectiles will launch into the air one by one over a period of 5 seconds, seeking an enemy.
Finally actually fixed Rock Sling stagger bug.
Golden Great Arrow now heals self and co-oporators in a medium radius on impact.
Healing spells now heal co-oporators for the same amount that it heals the user.
Golden vow fixed.
Further changes to church of elleh.
Fixed a bug where player would get stuck under geometry when warping.
Moved Seaside Ruins grace to the outside of stranded graveyard, where the player now comes out of.
Golems Great Arrow & Golems Magic arrow given better range and speed. These arrows now outclass other great arrows in terms of range and sniping abilities.
Fixed the spelling errors in the new classes

Version 0.14

Increased the duration and speed for frozen needle projectile so that the range is much better. charging increases speed and range.
Doubled the range of Black Knife's skill projectile.
Increased the range and speed of Blade of Callings projectile substantially.
Increased range of weapon skill for St. Trinas sword.
Range of Reduvia's blood projectile increased, gravity decreased.
Moonveil katana projectiles heavily modified, - will likely make this weapon a legendary with high requirements.
Sword of Night and Flame's projectiles both increased, night beam projectile greatly so.
Glintstone Kris magic projectile range greatly increased. speed varies.
Starscourge Greatswords' AOE size doubled.
Increased radius of Commanders Standard's buff AOE slightly.
Dragon Scale blade skill added a few more ice lightning strikes that strike at random.
Dragon Halberd skill given multiple lightning strikes that strike at random.
Magma Whip candle stick projectiles given more range, but less projectiles are emmited.
One Eye shield projectile speed increased, range increased.
Halo scythe projectile properties altered, range ultimately increased due to speed increase after a second, projectiles no longer float in place.
Meteor crossbow bolts are significantly slower, have much higher target tracking capabilities and have zero damage fall off.
Grafted Dragon fist weapon now shoots twice as many projectiles over a larger distance and flames stay on ground much longer.
Dark Moon Greatsword projectiles go farther, charging makes it go twice as far.
Wing of Astel weapon skill now travels farthur and homes in on targets, exploding at random.
Wing of Astel heavy attacks projectiles go much farther now.
Siluria's Tree spear charged projectile goes much further.
Morgots Curved sword skill's explosions are now delayed at random.
Blasphemous Blade's skill now shoots 6 taker's flames, bringing it more in line with the power of Sacred Relic Sword.

Version 0.13

Crimson flask moved to new spot at start.
changes to grafted scion boss.
melina leaves a torch for the player in the stranded grave when she visits you for the first time.
various map changes at the chapel of anticipation, stranded grave, at start of game after leaving stranded grave, at church of ellah, at shore between cave and dragon church, dragon church and a few other small locations.
various tweaks to NPC locations, not very far away from vanilla locations.
new enemy placements at the stormgate where you get torrent.
new enemy placements at the shoreline of cave entrance to dragon church.
new ways to get around map at the beginning, including a fast way to get to weeping peninsula.
Reduced rune gain to vanilla %, because the level requirements are already lowered.
added a flat fp regen increase of 1 point per second, this will help with early game casters.
fixed the crazy amount of damage done by poison stone clump.
For this update, I'd recommend starting a new game if you want to get a feel for the beginning of the journey, which is much different now.

Version 0.12

Certain arrows have been renamed to reflect new functionalities.
All spell descriptions have been changed to reflect new functionalities.;
All spells with charged versions now specify how much the charged version costs in FP. Charged FP costs are in parentheses
Rock sling stagger has been greatly reduced, damage slightly nerfed.
Fire Breath incantation slightly buffed damage, slightly nerfed stagger.
Tibias summons enhanced, more damage and more rancor spirits summoned.
Ancient death rancor range enhanced.
Black flame ritual radius increased, special effects enhanced, fp cost increased, regular version has longer duration, added repulsion properties for smaller enemies, and nerfed poise damage.
Black flame damage over time damage reworked for all spells. now does 3 damage + .04% damage per .01 seconds for 5 seconds. Now it is useful against non boss enemies.
Cannon of Haima charged version changed to act like a cluster bomb that goes very high in the air before splintering and homing in on foe.
Placidusax's Wrath changed yet again, uncharged version does 1600 base damage and costs 100 fp. Charged version (costs 200 FP does 1600 damage at center of AOE where the bolt hits the ground, the AOE itself does 800 base damage. the spell can only be used once now, so use wisely.
Lightning strikes got a damage buff and hits more reliably, costs a bit more fp.
Honed bolt slightly nerfed damage, increased fp by a few points.
Destined Death Manifestation buffed, does about double the damage of black flame for damage over time, (5s) is stackable. costs more FP
Fixed a bug where poison armament was killing people.
Magic sentry spell changed to be more visually appealing
Giants Flame take thee buffed, more damage, better blast radius and new visual effects added.
Ancestral infant head consumable buffed to be more useful. better damage, range and time on ground.
Scarlet Aeonia buffed damage all around, better radius for inflicting scarlet rot.
night comet range has been increased substantially.
ringed finger weapon skill enhanced, causing great knockback on hit

Version 0.11

In-game names of many spells changed to reflect their new functionalities set apart from vanilla (Crystal Glintstone Shard, Unstable Glintstone Shard, Swift Comet Shard, Serpent's Stars, Orbiting Phantom Stars, Miquellas Alure, Trinas Deep Sleep, Black Hole, Revitalizing Starlight, Placidusax's Wrath and more)
new functionality of Starlight spell (Revitalizing Starlight), increases FP by 10% while active
a few spells have been further modified and balanced, including Orbiting phantom stars, Trinas Deep Sleep, Magic Downpour, Crystal Sun, Shabriri's Roar, and more.
"Instant Rune Recovery" is now automatic
Shabriri's Woe talisman makes all enemies much more perceptive of the players presence. works as a pseudo Enemy Aggression Mod.
bug fixes for a few various spells and talismans.
Nordgaren's Erd Tools 1.0 integrated with this update, all of the following features are toggleable and customizable within the erdtools config file. His latest version includes; automatic harvesting of crafting materials, automatic looting corpses of enemies killed by player, faster map panning speed, Lock interactions in combat, Harvest range multiplier, Map scroll speed multiplier Boss Bar Poise Meter (Replaces damage numbers) Entity Bar Poise Meter (Replaces damage numbers)
Character BODY slider parameters have been tampered with, resulting in some.. interesting results.. if you need to, remember you can go to the mirror in fias room to adjust your body sliders. (128) is the default

ELDEN RING REBORN
OVERVIEW
                       Overhaul Completion: roughly 65% 
ELDEN RING Reborn is an extensive overhaul aiming to bring a vast amount of fresh content and drastically transform the physical world of The Lands Between. This overhaul has over a thousand hours of work put into it, if you enjoy my work, please consider supporting me over on
Patreon
.
Feature Summary: 
❖ Overhauled:
⋄ The overworld
⋄ Legacy dungeons/small dungeons and all of their contents
⋄ Many bosses & enemies (Movesets, projectiles, visuals, arenas and more)
⋄ All weapon type move-sets 
⋄ Unique weapon move-sets 
⋄ All Talismans
⋄ All magic spells
⋄ Merchants

❖ Introduced:
⋄ Passive effects for armors 
⋄ Passive effects for non-infusion special weapons, shields, bows and catalysts
⋄ Sekiro-like Deflect system with a overhauled posture system
⋄ Use all regular and unique ashes of war on any weapons
⋄ Ethereal Medallion shop, rewarding the player with access to gear for overcoming challenges and killing bosses
⋄ Armor shader talismans (armor dyes)
⋄ FP regeneration
 
❖ Integrated:
⋄ Optional First Person Mode (made by Dasaav, push and hold camera button to switch view on the fly)
⋄ Boss Resurrection menu (by Vawser)

◈ Also featuring: Many dozens of quality of life improvements.
Feature showcase:
Large scale changes to dungeons and the overworld of Elden Ring ranging from structures, natural landscapes and enemy encounters.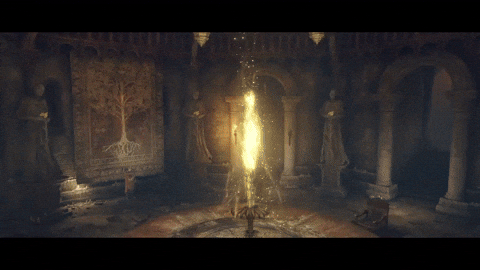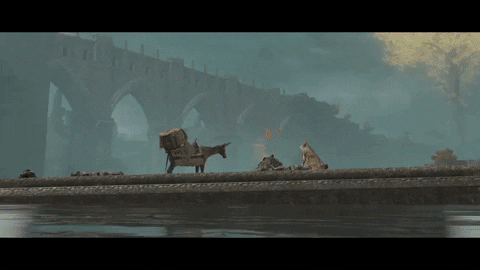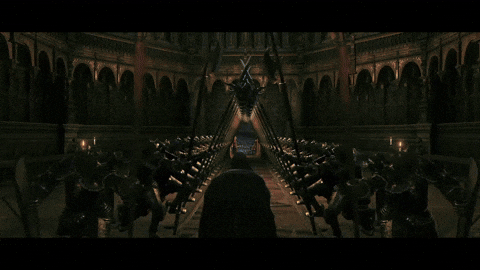 Reworked boss fights and boss arenas.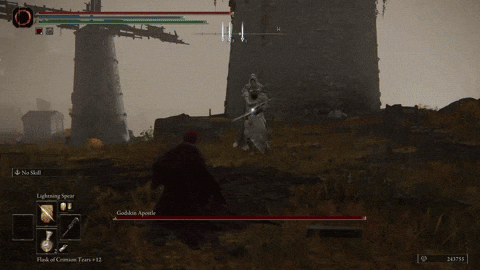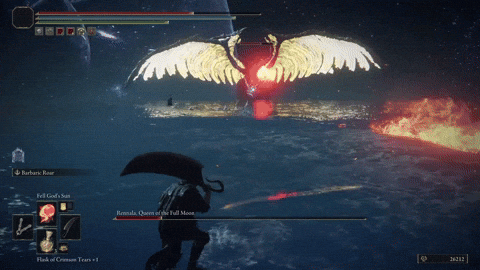 Sekiro deflects with reworked posture system.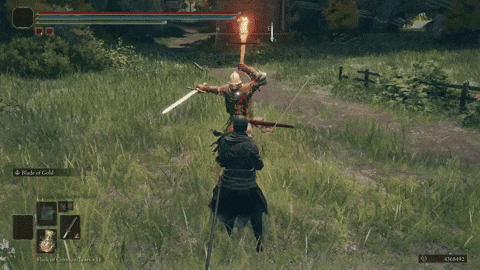 All new preset classes with unique lore friendly styles, and new starting gifts.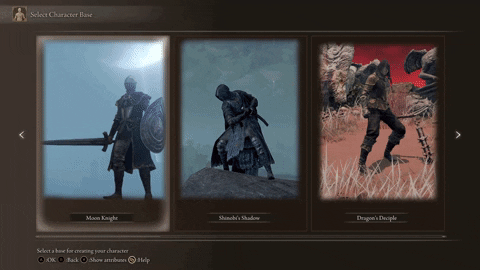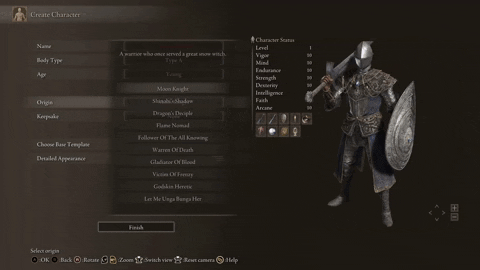 All Sorceries & Incantations tweaked and vastly reworked. Here are some highlights.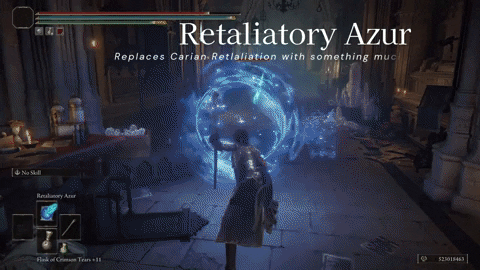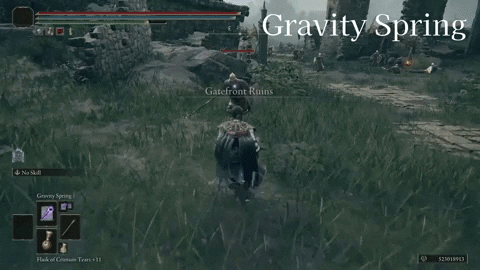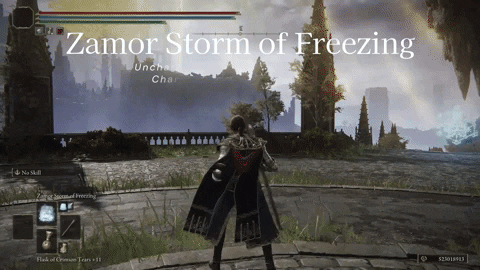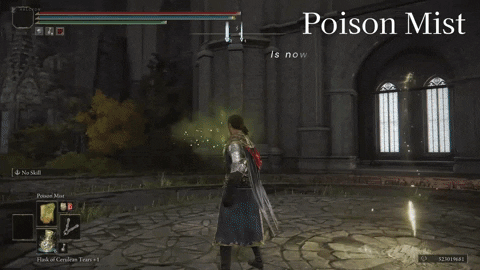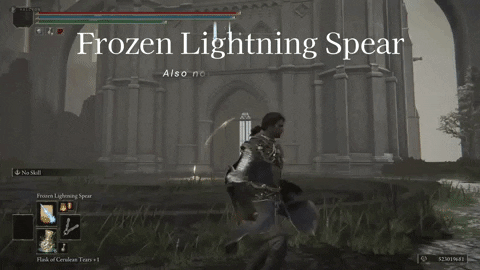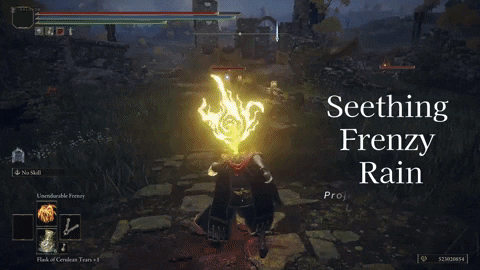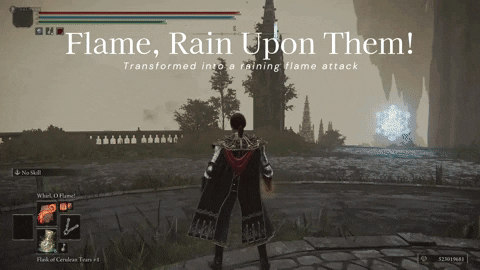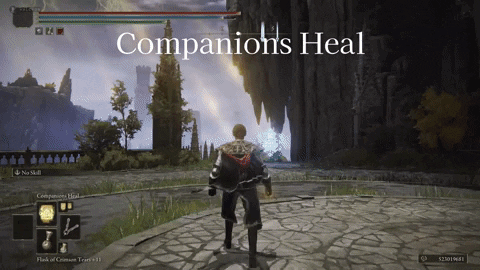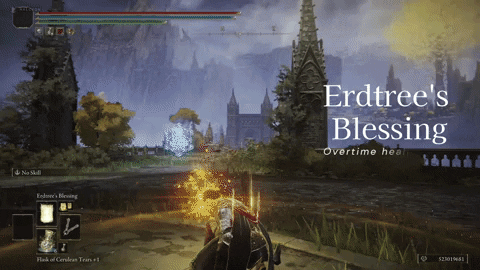 Tweaked movesets and overhauled ALL weapon category combos: (not all shown here)
Straight Swords & Greatswords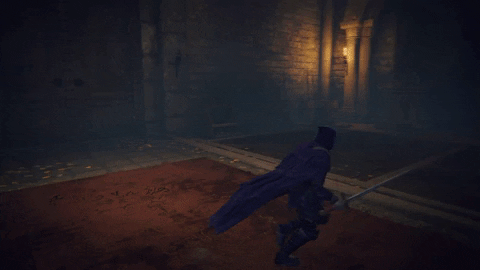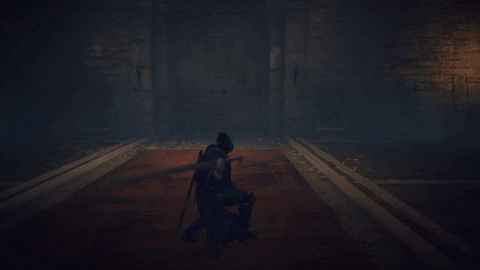 Collossal Swords & Rapiers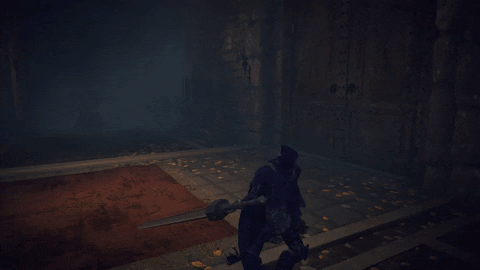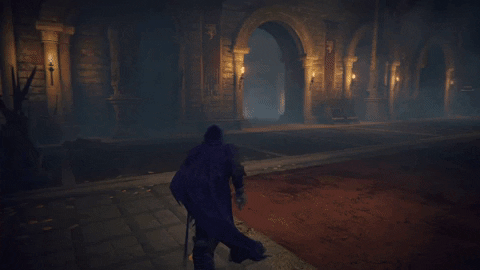 Curved Swords & Twinblades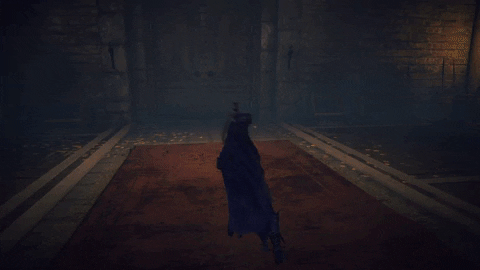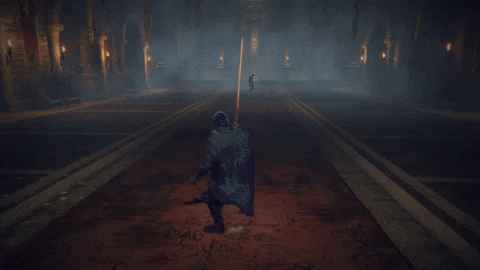 Katanas & Spears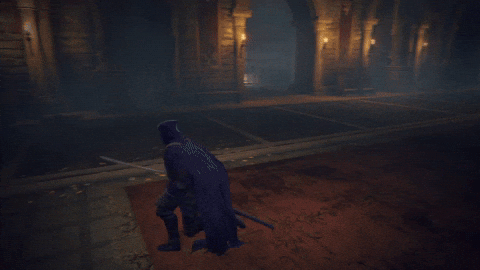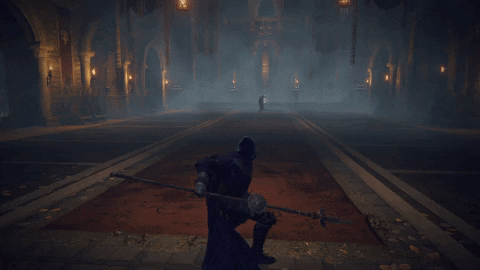 Halberds/Glaives & Curved Greatswords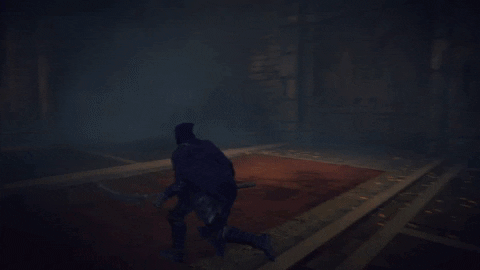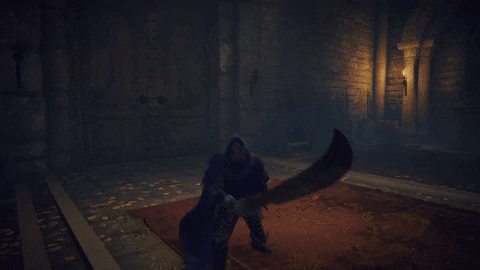 Unlocked ashes of war and unique weapon skills.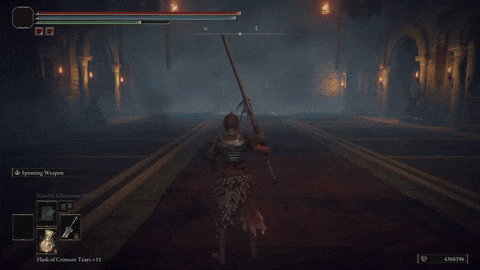 Overhauled rolls and quicksteps:
Light laod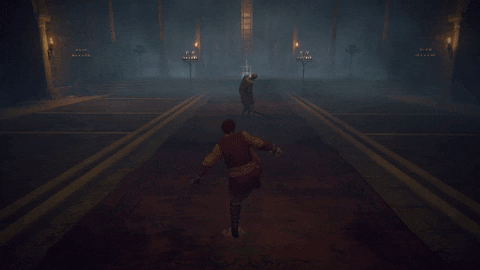 Medium load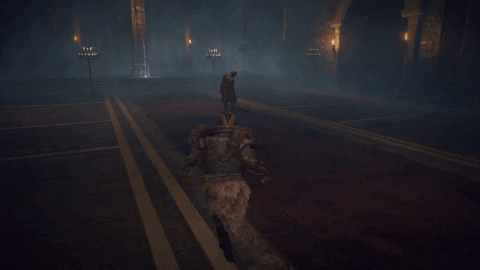 Heavy load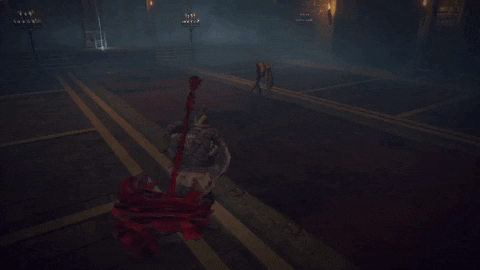 Armor Shaders (dyes) for all of your elden bling needs.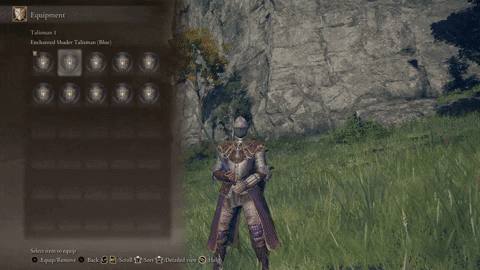 Brand new tutorials to get newcomers prepared for reborn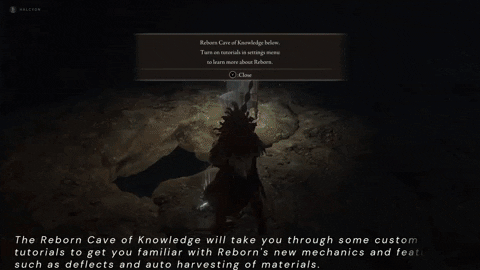 New loading screen art and text (lore & Reborn tips)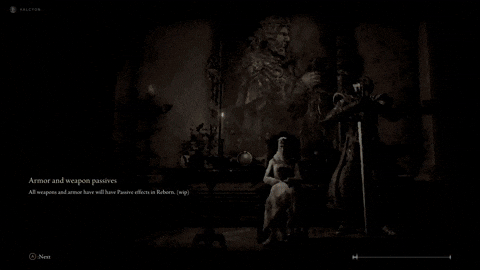 Many overhauled icons and UI changes.







Join the Elden Ring Reborn discord for more info and steady updates about the mod. 

https://discord.gg/Cr6r5zQPRh


Support me on Patreon

https://www.patreon.com/HalcyonProject

installation: Download, unzip and "click to play Reborn!"


~Special thanks~
Souls modding community tool creators:Katalash and DSMS team
(DsMapStudio)

Nordgaren
(UXM selective unpacker and ER debug tool)

JKanderson
(yabber)

Katalash, Dasaav 
(Modengine2)

Meowmaritus
(DsAnimStudio)

Contributors and modding resource creators:
Dziggy (detailed descriptions)F WANG(major help with creating sekiro deflect system)CleverRaptor6(general help)Strideer(title screen)Brazilian Hamilton(Ethereal Medallion Shop)Vawser(boss resurrection)Nordgaren(map and crafting in combat, ERD TOOLS)Henrick Sovrano (skills of Sovrano modders resource)Nate Saruli, Gideon, TheMoonIsFake
(play testers)
CadavreSansNom
(for being an amazing friend to the modding community. Rest in piece.)