SHARE YOUR MOD AND WIN AN RTX 3070 Ti WITH ROG
Join our community and upload a mod before 10 October 2021 for your chance to win awesome prizes - including an RTX 3070 Ti!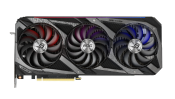 +
News & Updates
... to really help flesh out towers and battlements...

I am really happy with the way this worked out, I still have a few ideas I'd like to do for the waterfalls, specifically different colors, and maybe add some cliffs incorporated into the falls and water split and join points. I hope you have fun with this and your map making....

I know it aint much, but I needed it for myself and thought I'd make it available for others....