wickfutENB - This is Dragon's Dogma.
wickfutENB - This is Dragon's Dogma.
Version

wickfutENB.Dragons.Dogma
File information
Created by
wickfut
AMD GPU users may have issues with black screen and the game not starting. Sorry I can't help. It's an AMD driver issue and nothing I can do about it.

Installation:-
Download the latest file from here :-    [currently v416]
Clicky this linky

Unzip and open the wrapper folder and copy 
ONLY
 the d3d9.dll file into your DDDA game folder (the one with the DDDA.exe file). 
Copy the contents of this preset into the same folder which has the DDDA.exe and you've dragged the d3d9.dll file in. 
It should look like this:-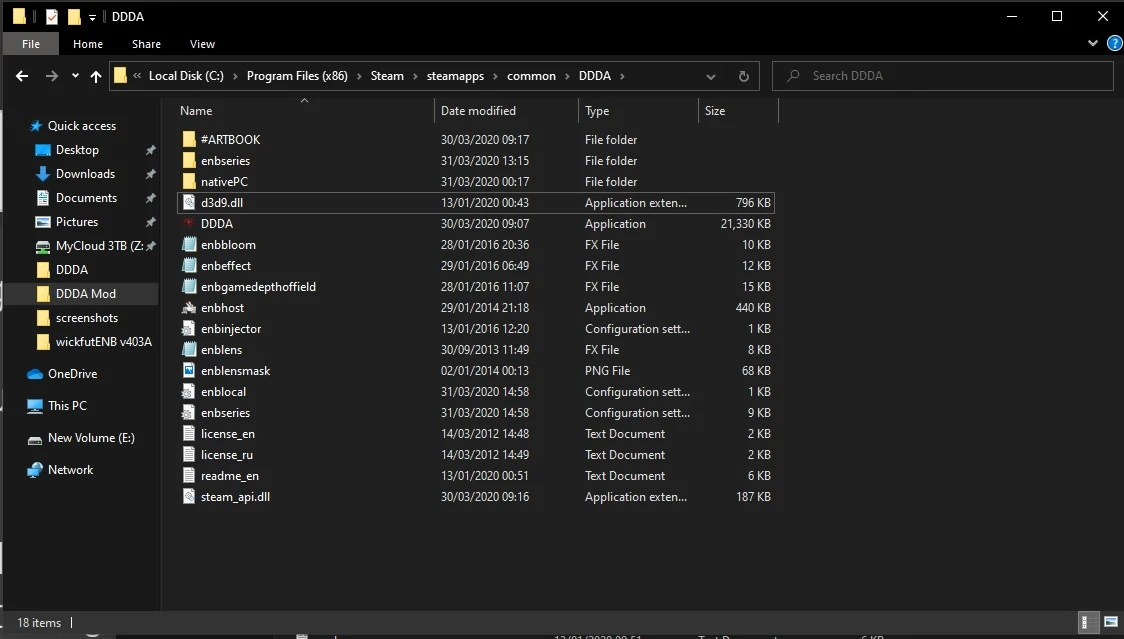 Important:- 
HDR - High

Depth of Field - Off

Calibrate your screen and stop moaning that it's too dark. You should be able to see all the white shades and all the black shades. [Brightness control is your black level - contrast control is your white level]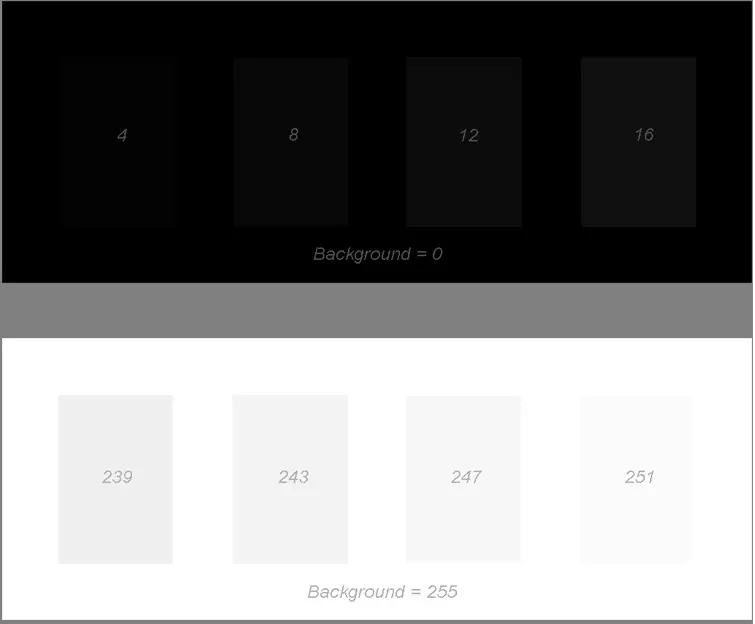 #
TIP: In the games config.ini file (stored C:\Users\[USER NAME]\AppData\Local\CAPCOM) if you change the [cpu] jobthread=7 to 1 under the amount of cores your CPU has then the game "may" run smoother. 
Recommended mods which work well with this ENB: 
Don't Blind Me
 (Medium version)
Cleaner Female Body Texture
Look in the file list for shine remover. Removes the specular player skin shine. 
G.T.I.P
 (This whole ENB preset is based around G.T.I.P.  You basically need this to get it to look like my screen shots) 
Remastering Dragon's Dogma: Sneak Peak 2
 I use this over the top of G.T.I.P.. Amazing textures but will increase loading times.
If you use this or any other ENB preset, please consider dropping some spare cash towards Boris @ ENBDev.com who without his software this game and many others would look like shit. 
You can donate to Boris
HERE!
Thanks to:
Boris @ enbdev for his fantastic .dll and putting up with my constant tormenting to add features
S7 Gaming - for featuring my test versions on his videos.
LDKSuperDante - for his amazing texture work for my screenshots
Matso's Depth Of Field.