Padme's Tutorials and Modding Resources
Padme's Tutorials and Modding Resources
File information
Created by
Padme4000
About this mod
This is a collection of my resources and tutorials. WIP
Permissions and credits

Changelogs
This is a collection of my resources and tutorials.
Some of the Tutorials can be found under videos.
Any files uploaded here as tutorials, I wish to not be uploaded anywhere else.
If someone needs the resource you can link this page.

For Frosty Alpha/Mesh Import tutorials you do need Frosty Alpha. According to Frosty Discord Frosty Alpha is coming again. I personally do not know when that is, but still wish to make tutorials for it for when it does come out. And for the future when mesh import is in public release.
Bin files such as part_app_unequipped_arms.bin
are for use for importing into a Frosty Project.
The above example would need to be imported over 
DA3/Equipment/Appearances/Armors/part_app_unequipped_arms
By right clicking on the lower left hand side where it shows the assets and clicking Import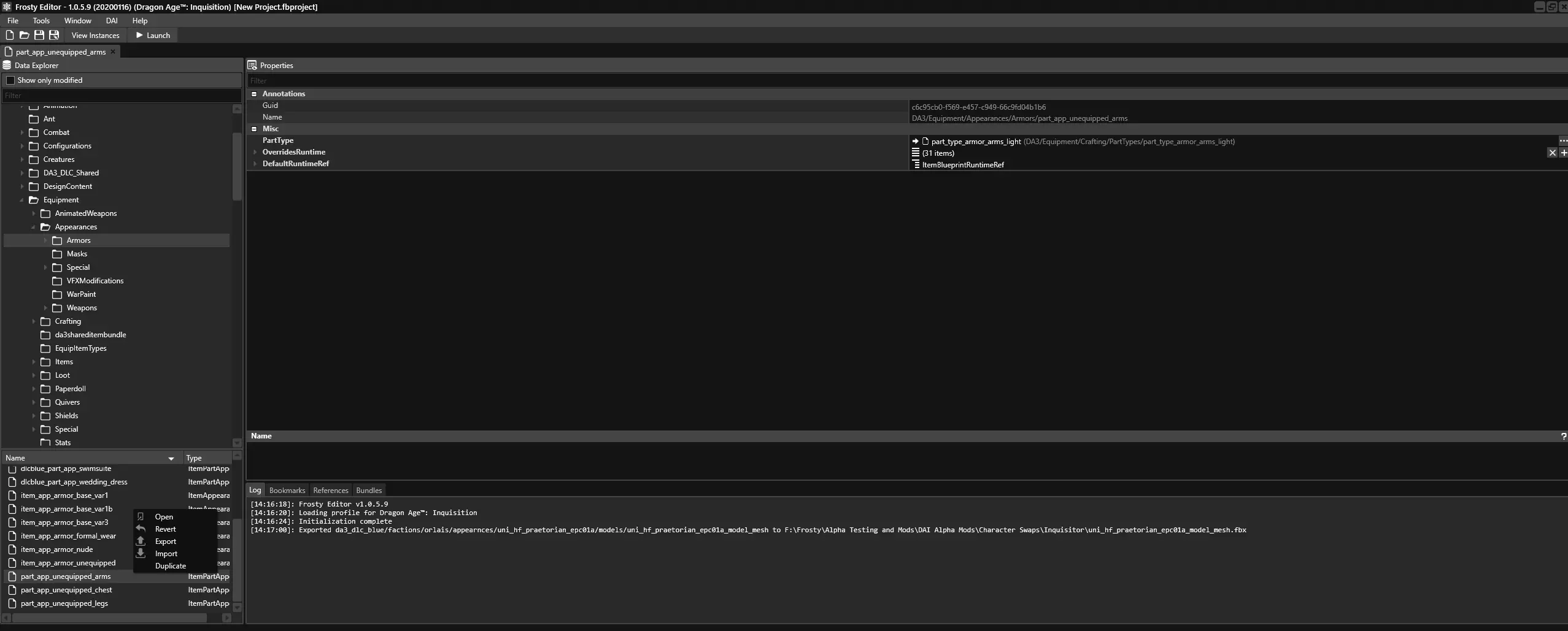 Hope this helps <3