This week we have again taken a peek at the mods that are out there and (hopefully) come up with some real crackers for you to check out. TerrorFox1234 has found a great mod collection that is all wrapped up into one nicely bundled 'utility' mod, SirSalami has found some new ways to spend his time in New Vegas, and I have found a mod that was produced following the AMA session I had with Elianora.

We've had an anonymous submission that I checked out and really liked, their selection is a total redesign of Sanctuary from Fallout 4 that adds many new buildings, fixes the bridge and also changes the road layout - be sure to check it out.

We love to hear your selections, so if you have a mod you would like to submit to the community (not your own), please check out this new and handy form. Please fill out the form completely and ensure that you add some details about the mod and why you have chosen it (similar to how we have below). Just remember that other mods on the site may do roughly the same thing, so keep your eyes peeled and understand that these are just our personal picks. That said, hopefully, you'll find something you may not have seen before. Who knows, maybe we'll even learn a little about each other along the way.


SirSalami


Mod: Take Your Time
Game: Fallout New Vegas
Author: ClockworkManatee

Bartering, crafting, hacking, lockpicking, reading, repairing, and weapon modding: these are specialized skills that should take time to properly perform. That's why I always roll my eyes a little when my character can seemingly repair a rifle in literally, no time at all. This mod seeks to rectify that.

Elegantly fading to black when you initiate an appropriate action, the mod will then calculate how much 'time' will be spent on the task based on your character's expertise before returning control to you. Though this happens very quickly for the player, the time that passes will affect your character and the world accordingly, making performing these tasks a meaningful commitment rather than a simple chore.

Fully configurable via MCM, this mod is an excellent addition for immersion seekers and survivalists alike.


TerrorFox1234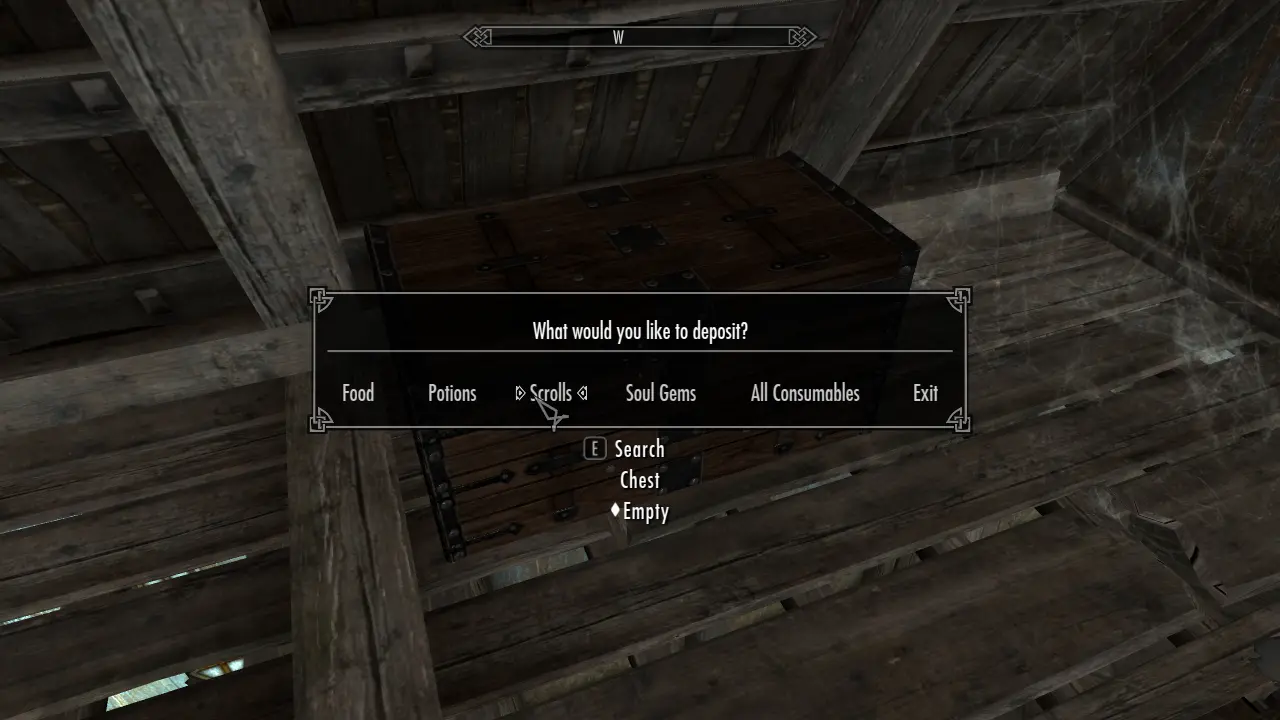 Mod: Utopium's Utility Pack
Game: Skyrim
Author: Utopium

Utopium has slowly been taking over a small section of my plugin list. He creates simple yet effective mods that are hard to live without once you get used to them. I was more than pleased to learn that he has packed up most of his little knick-knacks into one plugin.

Since this is merge of multiple mods, I'll just give a quick description of each. Be sure to check out each individual mod's page to get more details!

Utopium's Utility Pack includes:




I will also mention Continue Game No Crash which not everyone may want. You can read up on this one and decide for yourself as there's no way to quickly give an explanation. That being said, there are two versions of Utopium's Utility Pack available for download; one with CGNC included and one without.


BlindJudge


Mod: No More Radio Station Notifications - NMRSN
Game: Fallout 4
Author: KernelsEgg

Some of you may have heard the AMA (Ask Me Anything) that we held recently with Elianora. It was a great evening full of insight, great questions and interaction within the community. There were many questions asked about modding, but one that jumped out at our member 'KernalsEgg' was "What mod would you most like to see created for Fallout 4?"

Eli mentioned that the one thing that frustrates her in Fallout 4, more than anything else, is the constant pop-ups that occur when you come into (and leave) the range of one of the many radio stations. Well, this mod does exactly what it says in the title and removes the intrusive text for your UI.

Did it get Eli's seal of approval?

"MY f***ing ETERNAL GRATITUDE FOR YOU DEAR SIR/MADAM." - Elianora

I guess that's a yes.


(Guest submission)Anonymous


Mod: Sanctuary Lives Again
Game: Fallout 4
Author: greekrage

Sanctuary Lives Again is a ground-up overhaul of, well, Sanctuary. SLA contains many new buildings such as a police station, bank, church, cemetery, schoolhouse, hotel and many more. The road has been re-routed so instead of ending in a cul-de-sac it now circles around back to the newly designed bridge. Several buildings are designated for a specific profession, such as medical, food, weapons, etc.

The level of detail is simply excellent. From the fish stands to the interior detail of each building, is well thought-out though there is more than ample room for anyone to let their creative juices flow to add or modify according to their taste. I personally like the fact the mod author has left several spaces empty to do with as I please. The balance between residential and commercial areas is excellent. Neither are overbearing over the other. This mod gives me a warm feeling as if I am truly coming home after 200 years in cold storage.

Every week, we feature a few mods that have caught our staff's attention, as well as some that were submitted by you, the Nexus Mods community. If there is a mod you'd like to see on this list, then please check out this quick and handy form.

If you haven't already, feel free to follow us on our social media channels where we'll keep you up to date with the latest site news, articles and much more.



Thanks, and have fun modding!