File information
Created by
VampireMonkey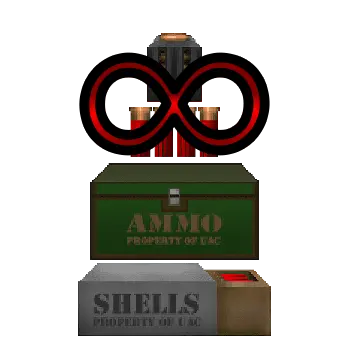 Allows you to carry 9999 amounts of all kinds of ammo.
Has support for Brutal Doom.
Limitations :
Without any way to cycle through all ammotypes dynamically, i had to set them manually which means that i could have missed something and that new ammo types added in Brutal Doom won't be supported.
Installation :
Add it to your gzdoom-USERNAME.ini file.
Rename the zip file to "Unlimited Ammo Capacity.pk3"(nexus doesn't allow pk3 file formats) and place it into the folder where gzdoom.exe is located.
Like so :
[Global.Autoload]
Path=Unlimited Ammo Capacity.pk3
If you're getting odd issues with other mods try placing this mod before those in the above list.