File information
Created by
Mr_Wallace
About this mod
Some maps have been modified to enrich the joy of multiplayer online playing
All added enemies in this mod are "white spirits" ,so you should turn yourself into "dark spirit" to play with "football" and other enemies.Or summoning your dark spirit friends.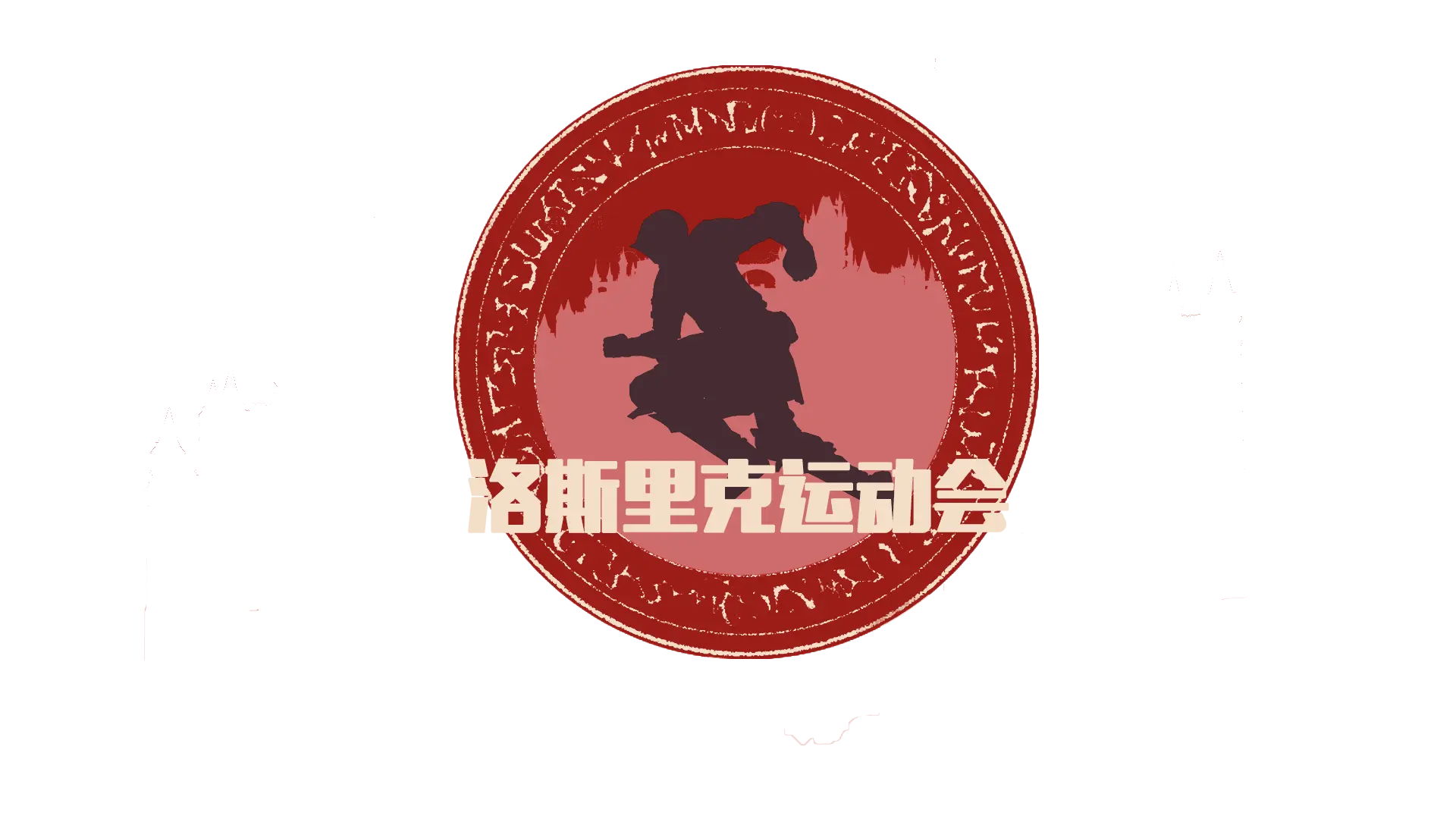 Installation:
Extract or copy the content to the gamedirectory.
If you want to play other mods withOlympics, just overwrite the mod folder, *except* the "chr" folder.
All joined players must install thismod correctly or the match cannot be found.

Introduction
: 
What would people's lives be if they nolonger need to bear their duty? What will the ashen ones do in their spare
time? This mod has created a new way of multi-player game for Dark Souls III.We remade two maps: "Undead Settlement"and "Archdragon Peak", where you players can have a football match and an
obstacle race!
Football game: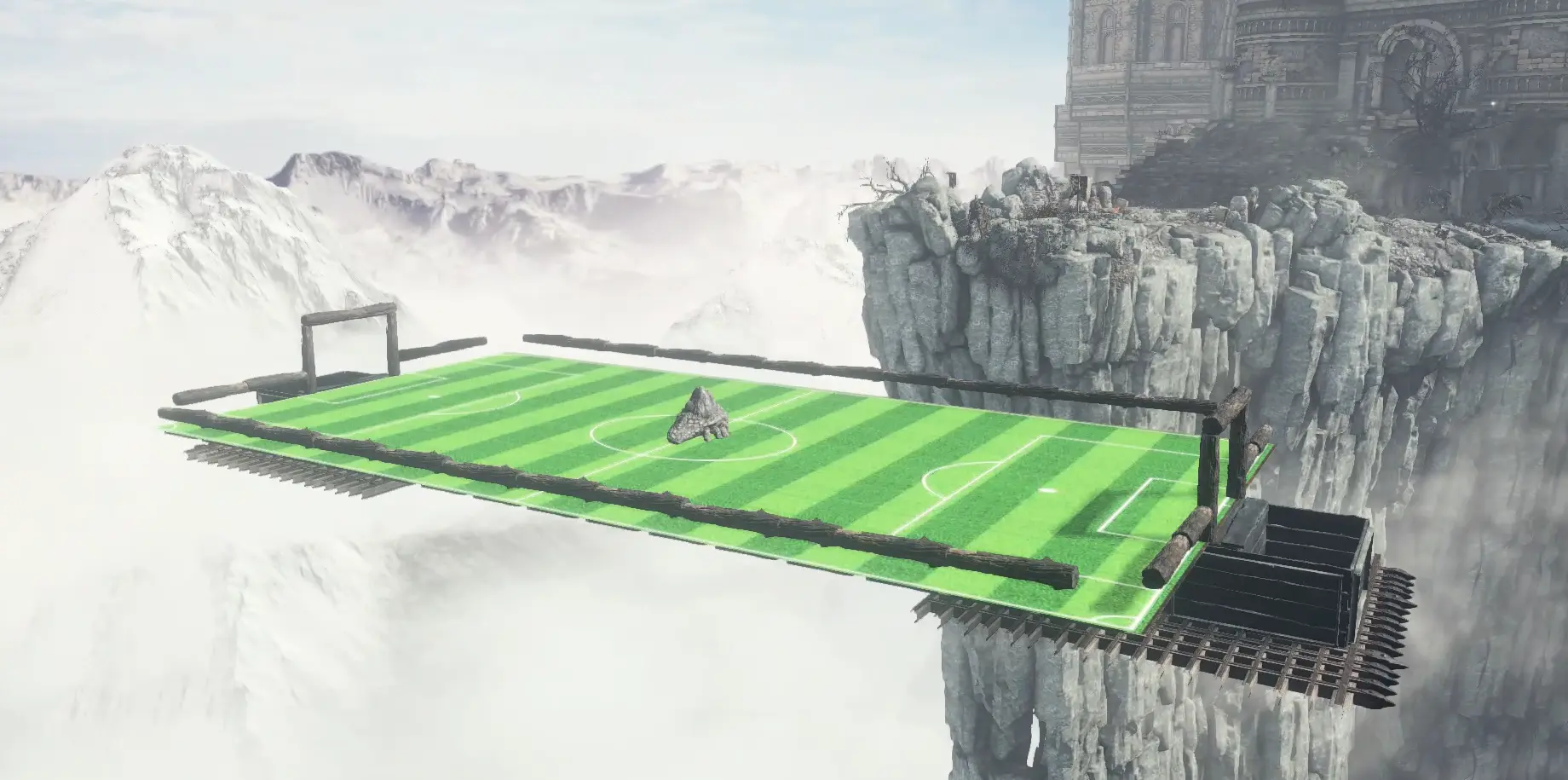 How to enter the football field:

Preparation before the match: 
Go to the bonfire in "Archdragon Peak". The Host of Embers, as the referee, shall summon dark spirits to hold an 1v1 or 2v2 football match.

How use the pitch:      
If you didn't overwrite the "chr"folder, then your light attack (R1), which should've been fist attack, now is
replaced by kick. You can still backstab other players.If the "football" or any player is outof the boundary, they would be re-spawn automatically at the center of the
pitch.Whenever a goal is produced, thereferee should use the banner to reset the ball and start a new round.
Obstacle Race :
Themap of the race is this: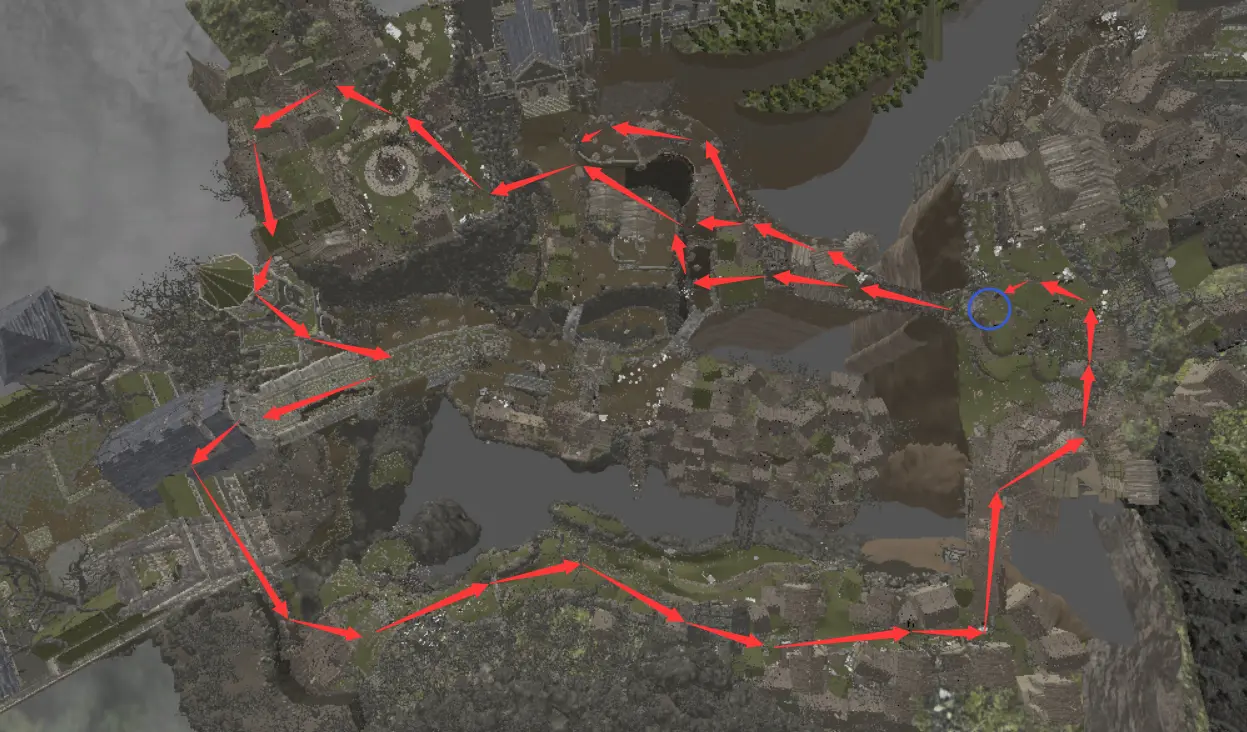 Preparation before the race
: 
Make sure the Boss, Curse-Rotted Greatwood, is alive during the race, and doors of the track are open. The Host should summon dark spirits at the bonfire in "Undead Settlement". Dark spirits should go to the bridge near the starting point to obtain the buff that grants infinite FP buff, one by one. (This process must not be skipped, even when you used other mods to lock FP.) 
How to use the circuit: 
Use the statue at the starting point to open the gate. Players should go to the bridge near the starting point to get the infinite-FP buff. If players accidently fall out of the track or lose all their HP, they will be respawned at the last check point they reached.If everything is done, the time to start is up to the referee. You can also make your own rules: FFA, or group competition, up to you.
Acknowledgement
: Thanks to my peers 神奇的猫,A七百二十八,and the author of "
The Convergence
",TigerG1992. I used one of obj from this mod to construct theseplaces.  



中文说明:
Mod安装方法:解压,并复制到游戏根目录中,如果要和其他玩法mod兼容,打开文件中的" football"文件夹,将除了" chr"文件夹之外的所有文件夹覆盖到你所要兼容文件夹中。所有参赛选手和裁判都必须安装好本mod才能正常游玩
Mod简介:大家好,我是疾风华莱士。这是一个改变多人联机玩法的mod,修改了【不死聚落】和【古龙顶端】两个地图,目前支持足球赛和障碍赛跑两个项目
1足球赛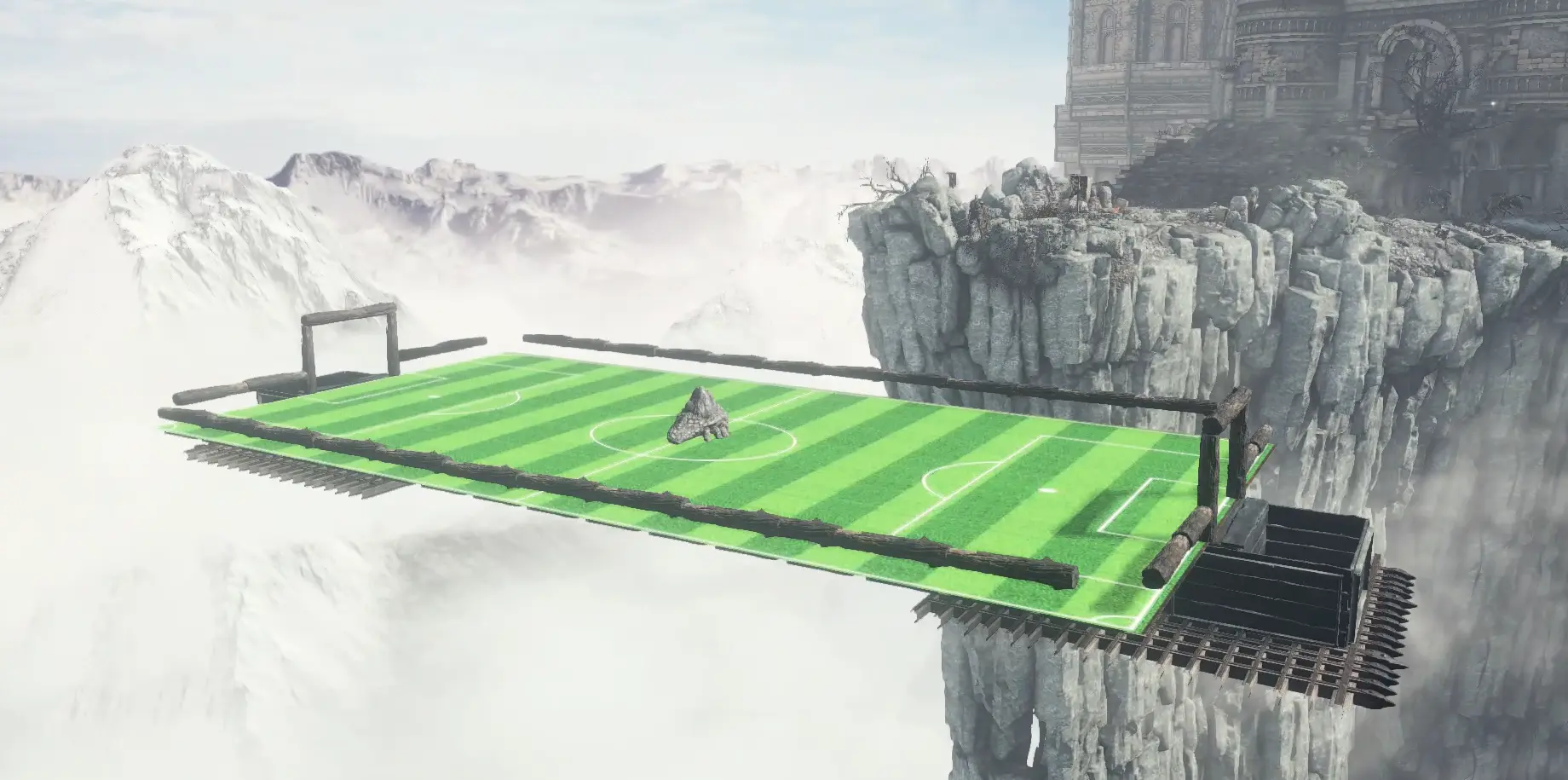 进入球场方式:跳崖
赛前准备:前往【古龙顶端】篝火处,裁判作为火之宿主召唤暗灵选手,进行1v1或2v2的足球对抗
场地使用方法:如果保留了chr文件,玩家装备拳套或空手更容易按出踢击,玩家和"足球"从场地四角处掉出场地会被重置到场地中央,如果一方得分,裁判可以与对应的小环旗互动重置"足球"到场地中央继续比赛
其他规则可以根据游玩情况自行设置
2障碍赛跑
赛跑路线图如下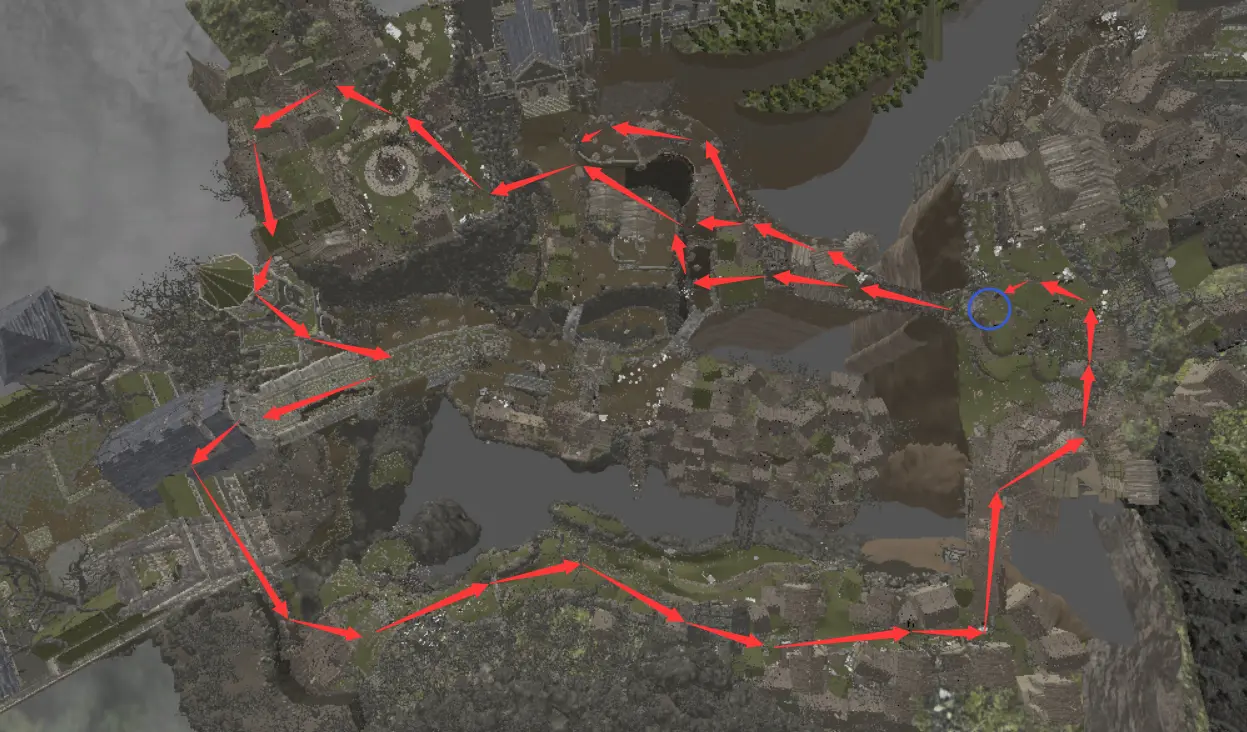 场地使用方法:与起点处的雕像互动可以开启城门,选手单独走到起点段的桥上时会获得一个无限的FP的buff,获得该buff的选手是否摔出赛道或者被打空HP都会被重置到当前赛段的存档点
赛前准备:保证咒蚀大树存活,保持路线中的门正常开启,在【不死聚落】篝火处召唤齐暗灵选手,前往赛道起点,各位选手分别单独从起点进入赛道获得无限FP的buff(必须做,使用修改器锁定FP也必须保证该点)准备结束后,由裁判决定开跑时机
其他规则可以根据游玩情况自行设置,各位选手是一起跑或者分一队跑一队阻挡都是怎么好玩怎么规定的
特别感谢:
神奇的猫, A七百二十八
以及
The Convergence
的作者
TigerG1992
,我使用了一个该mod中的obj文件以建造场地