File information
Created by
ralf
About this mod
Guide your friend to show him your favorite places in the Night City
Requirements

Permissions and credits
To play a game


- Mark on the map the place you want to show your companion and go there on foot
- Never lose sight of him!
-The person you are guiding must always be visible.
-
To make things harder for yourself, make her movement smooth and the person you are guiding never stops.

If you thought the "Elden Ring" was easy, try this.
- If she stopped or disappeared, it means she doesn't like it 
and you have to try harder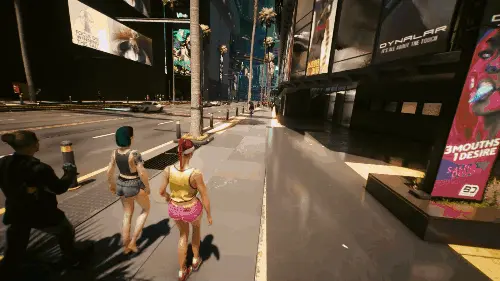 TPP camera
settings to help you get the job done (keep to the right)
Fled of viwer  73
x-Axis  0.724
Y-Axis -2.315
Z-Axis  0.026
Roll    -3.870
Pitch - 23.711
Yaw  - 5.873
Indication button in new 
AMM (updates)
Add button   "
NPC Movie to Positon"For smooth movement, press the button every 3 seconds!
At the end of the tour, ask your companion to dance (new AMM/poses )and take picturesLIKE
it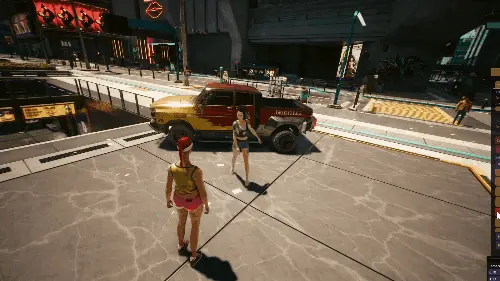 Useful mods
Natural walking speed 
-
You can slow down your walking speed

TPP  Tutorial
-   For easier control over the camera, you can use the settings
Second person driving camera
 - drive a car in TPP mode 
Crosshair
- Aiming help