File information
Created by
Me
About this mod
Change V & Skippy's language in the default English dub
You can also make NPCs speak their native languages
Permissions and credits

Changelogs
Both male and female V will speak your chosen language in the default English dub settings.
Supports: Korean Japanese Espanol French Chinese Russian Polish German Italian Brazilian-Portuguese
NPCs also speak their native languages for a truly multi-lingual Cyberpunk experience
Files are modular so choose what you like!
Now fully supports lip-sync
Spanish: Jackie, Mama Welles, Padre, Judy, Jefferson Peralez, El Capitan
Japanese: Takemura, Wakako, Hanako, Yorinobu, Oda, Us Cracks, Maiko, Arasaka A.I., Konpeki workers, Elizabeth Peralez
Korean: Roh Chi Won, Chang Hoon Nam
Chinese: Robots(cuz they are Kang tao)
Russian: Nina Kraviz 
Polish: Misty
German: Smasher, Anders Hellman
French: Evelyn
+ Japanese Cheri Nowlin 
There is an error with her English voice lines(voice actor suddenly changes) and it had bothered me greatly, so I just decided to make her Japanese.
+ Brazilian Ozob
Ozob is Brazilian and in pt-br he was dubbed by his creator!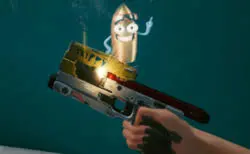 + Skippy
ALL LANGUAGES
Extra
Japanese Johnny
Chinese Johnny
한국어 더빙에서 조니만 영어 음성으로 나오는 파일 추가 (립싱크도 지원)
I've made a file which only changes Johnny's voice to English(with lip sync) cuz... it's Keanu!!!
It only works with Korean dub, but you can edit the file to make it work with your language.
Q: "But I am not using English dub, can I still use this mod?"
A: You have to rename a folder under "localization" to your locale(fr-fr, es-es, etc...).
However, you can't simply do this like with Windows Explorer, so you gotta unpack the whole archive, rename the folder, and repack it again... T_T
Use WolvenKit CLI 
Command List - WolvenKit (redmodding.org)
 to unpack/pack archives.
Check out the tutorial video above.