Boots Above Knee - Color Variants
Boots Above Knee - Color Variants
File information
Created by
Ardios
About this mod
Add equippable boots "above the knee" with color variants findable originally on NPCs in game.
Requirements

Permissions and credits

Changelogs
FEMALE ONLY
Every boots variant replaces Johnny shoes. To add them via console :
Game.AddToInventory("Items.Q005_Johnny_Shoes", 1)
These boots require no body replacement, which means they should work with any vanilla clothing in game. Worst case scenario should be some clipping issues while equipping pants with boots from this mod.
NEW
- Black Variant : I added a
unique
color
(never saw them IG unless I'm blind)
by replacing some lines with a texture used by the default one.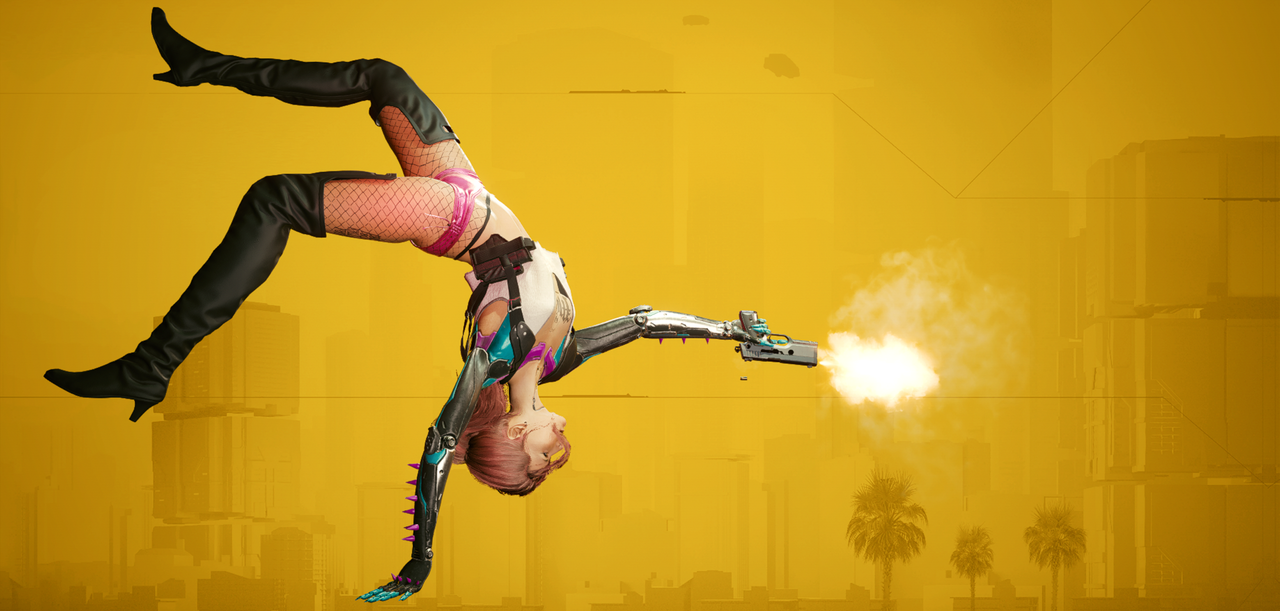 Installation: 
Drop the .archive file into this folder : Cyberpunk2077/archive/pc/patch
Enjoy :)
Known bug :
- Hologram and Plastic boots have no shadows in photo mode. Transparency is probably causing the issue, no idea how to fix it though.
P.S :
This is my first mod uploaded on Nexus, there shouldn't be any major bug, but it's good to mention it.
I also renamed the Orange and Red boots on screenshots, they were respectively labeled as Yellow and Orange in the game files, which I find quite misleading considering the ingame render.