File information
Created by
Clanzion
About this mod
This is the true fusion of the Enemy Randomizer and Party Spawner, allowing them to coexist peacefully. The separate versions will no longer be updated due to inconvenience
Permissions and credits

Changelogs
HOW TO INSTALL

Create a folder called ~mods at Steam\steamapps\common\CODE VEIN\CodeVein\Content\Paks\ if you don't have one.
Place .pak file in there
All old .pak files must be uninstalled.
To uninstall, remove .pak file.




INCOMPATIBLE MODS
PVP MOD




NEW FEATURES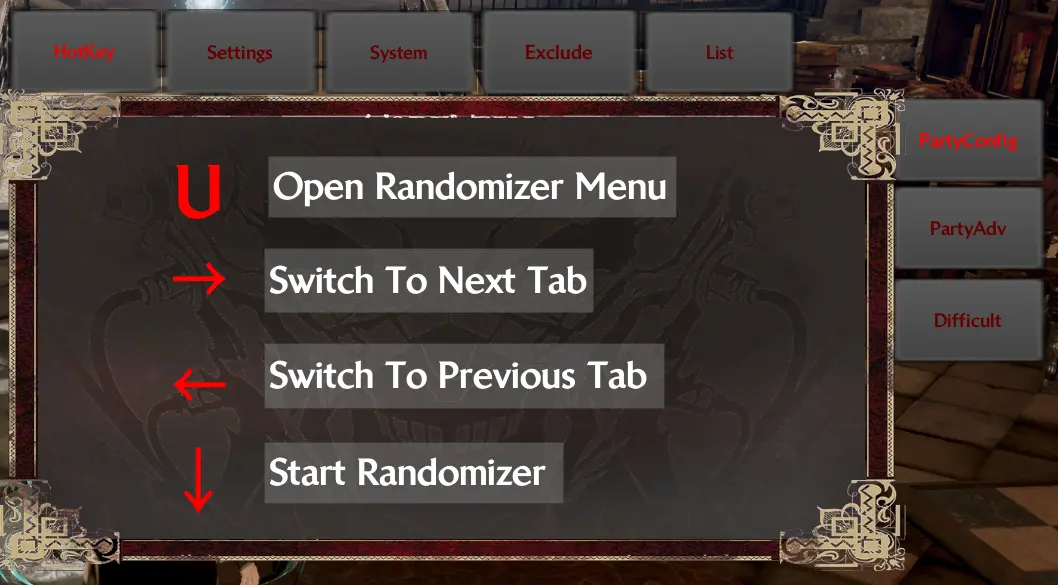 Updated List Functionality
LIMITED BOSS REPLACEMENT

Can be disabled


Requires lock-on to the replacing enemy type or they remain untargetable and frozen


Can only properly be replaced by a single enemy unit


Health bar visuals only works for bosses being replaced by other bosses (not including DLC bosses)
SWITCHING PARTNERS AT ANY TIME

FIRST DIFFICULTY OPTION

You can now auto adjust Boss(Bosses that replaces other bosses) Health (Not Including DLC bosses) based on the number of companions alive at the beginning of the boss fight.


Changeable percentage of increase per companion to suit your level of difficulty



INVASIONS

Can now be made of enemies in the area or be completely random.


Disable or Enable


Now always spawns four waves of four.



Credits

Big Thanks to skacikpl for his tool, IV DRIP https://www.nexusmods.com/codevein/mods/324


Shift for providing pretty most of the textures for the UI


The modding discord for their guides. https://discord.gg/VvfvWn9