File information
Created by
Chris Rubino
About this mod
A simple Reshade custom shaders pack for BioMutant
This shading makes BioMutant become slightly darker but with better shading, details and lighting effects.
Permissions and credits

Donations
CREDITS:
Experiment 101 Studio (for created this great game)
Timothy Lottes (EPIC)
Reshade Team (Crosire, CeeJay, Marty McFly, Thalixte, Ganossa/Hawk, Bacondither, Ioxa, Otis, Jose Negrete, et al. ~
https://reshade.me
)
What is this?
A simple Reshade custom shaders pack for
Biomutant
This shading makes
Biomutant
slightly darker but with better shading, details and lighting effects.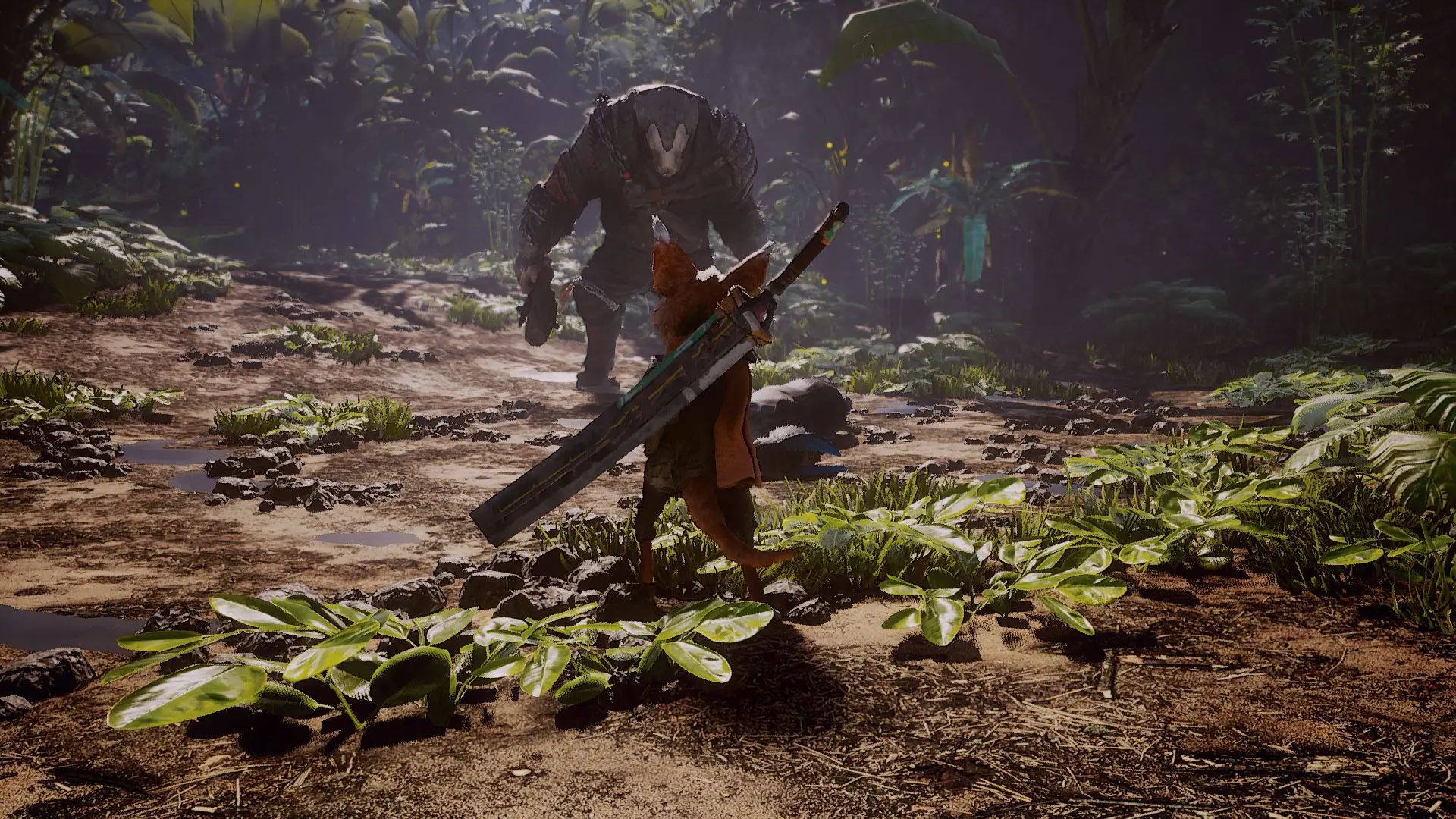 Bring back realism as we seen on demo trailer :)
**
By press END button, you can show up Reshade UI and adjust Dark Level, Light Intensity, etc. to match you liking or match your Monitor/TV characteristic!


NOTE:
- It's based on Reshade 4.7.x framework, with some heavy modifications; may NOT compatible with other Reshade version or other standard shaders. Therefore, You don't have to run Reshade installer. Just extract these files. And DO NOT mixed up with others shaders.
- It's recommended to keep
"Dynamic Resolution" = ON
, in game graphic settings.
How to install:
- Clean-up your previous all Reshade files and configuration from
Biomutant
folder before install this mod
- Extract these files into where your game executable (
Biomutant-Win64-Shipping.exe
) resides (e.g 
C:\Program Files (x86)\Steam\steamapps\common\BIOMUTANT\Biomutant\Binaries\Win64
)
- Run the game!
Command Keys:
-
INSERT
: Toggle Effects ON/OFF (default: ON)
-
END
: to Show up Reshade UI, so you can adjust Color Saturation, Light Intensity, Dark Level and Sharp Strength to fit your monitor/your liking.
-
PgUP
: Toggle 3D Stereoscopic mode***  ON/OFF (Default is in Top-Bottom format, your may change it later to SBS format via UI).
*** 3D Stereoscopic shader is optimized for LG Cinema 3D Screen, based on BlueSkyDefender's Depth3D shader (
https://github.com/BlueSkyDefender/Depth3D
). If you are using non-native 3D screen with VR (e.g Virtual Desktop withOculus Quest/Quest 2 ) please change the 3D format from Top-Bottom to
Side-by-Side (SBS) format for better 3D depth perception.
Version - revision updates:UPDATE #1 05/30/2021
Currently, I've uploaded 3 versions:
- Version 1.0 = Standard version
- Version 1.0 = Extreme Edition (Higher performance hit. Only for Gamer with a beefy PC rig).
- Version 1.3D = 3D Edition, special version for 3D Stereoscopic lovers that still exist ;)
I hope you like it! :)
Cheers,
Chris Rubino
https://kupang.org
Support me on patron:
https://www.patreon.com/crubino
Buy me a glass of beer:
https://paypal.me/crubino7
My YouTube Channel:
https://goo.gl/J6Qib3
Bitcoin (BTC) donate:
12jQgojxpvd7V4xcRSfADFnyoAWYPfYPpD