Codename VANILLA -Template Repository-
Codename VANILLA -Template Repository-
File information
Created by
FREEDOM SKIES and Community
About this mod
Mod Repository containing a joint operation of Ace Combat community at developing skin templates for improving quality of your projects.
Check "Articles" for additional stuff
Requirements

Permissions and credits

Mirrors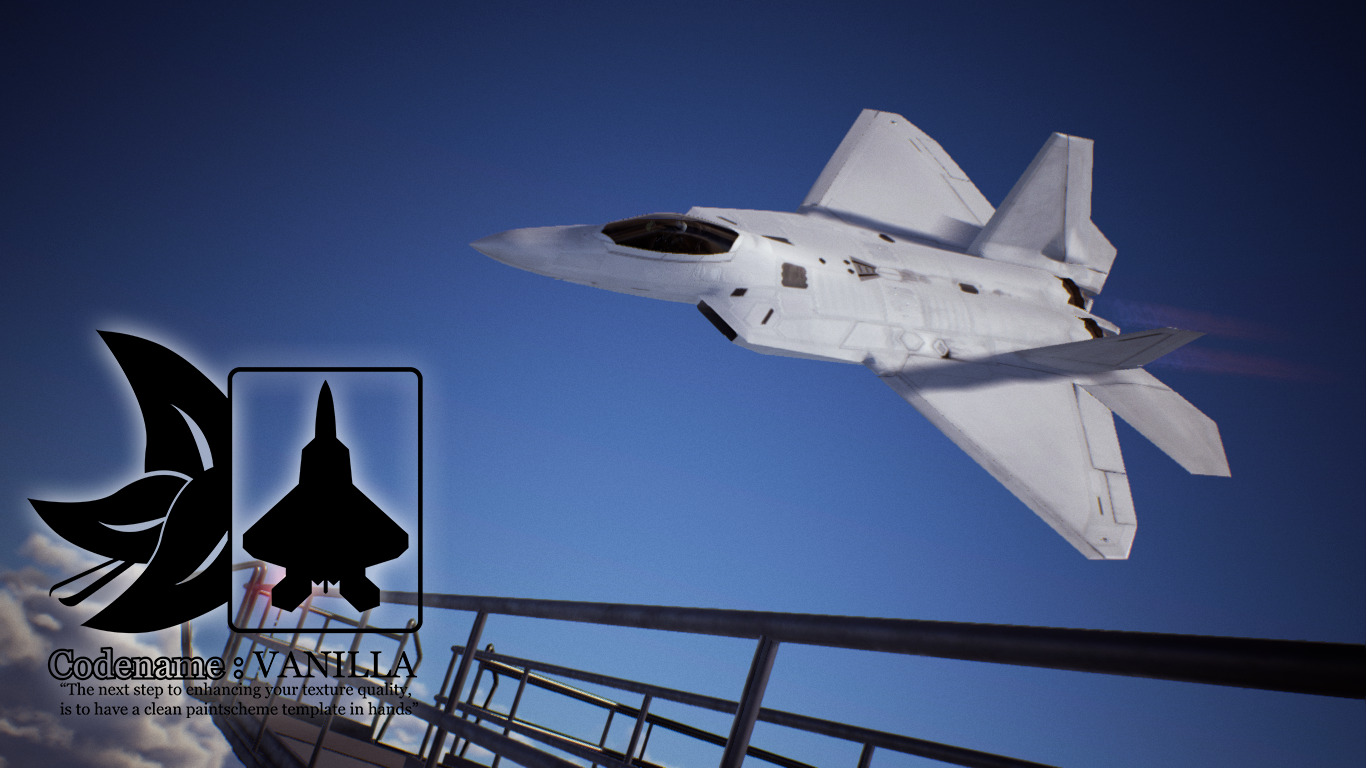 "During your joruney at making texture mods, by some factors, trying to fix the original game textures for doing an entire new thing can turn into a nightmare for beginners/hobby artists. Of course, it will not always be a perfectly 1:1 replica of the original texture like if belonged to Project Aces, however to enhance the quality of your skin, with those templates, having intact wheatering and panel lines, decals and markings, isolated interiors, and alpha masks, turns your skin experience more easier and less of a headache, is made by modders, for the community."
Q : What is a "Vanilla" template?
A : Without leaving into infamous or literal terms of the term, "Vanilla Template" is used to describe a light grey, or white aircraft paintscheme by default, without paintschemes, highlights, or camouflages. Expert skin creators with a well knowledge of Photoshop and GIMP, aside of a lot of patience, can create a Vanilla template at your own by isolating details using the original textures of the game. Vanilla templates are most well known in PC games like Flight Simulator, DCS World, IL:2 Sturmovik, and War Thunder modding scenarios, made by modders with the main focus in helping people to get quality on their own skins.
Example :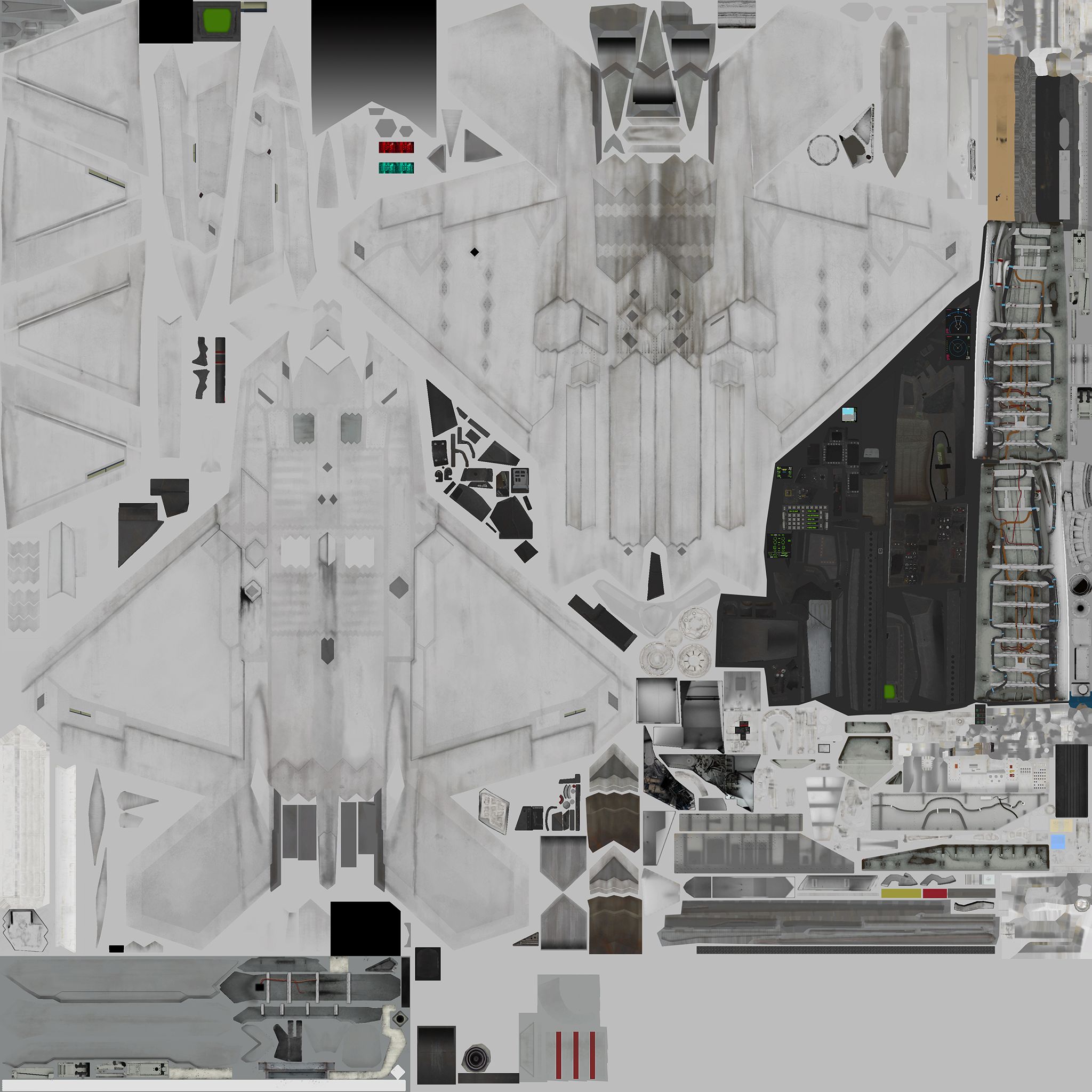 This is a joint project made by VDINST_Rythus, along with other expert users, our main goal is to have ALL the Ace Combat 7 aircraft roster with a vanilla template for each one(unless the game gets updated, modded aircraft not included of course), so users who didn't have a template before and still has the skin project saved, can go back to it, and replace the old basis with the template, enhancing the quality of the same. Any doubts, make sure to contact the users involved in this project.
Contribuitors :
HoshinoComet
Lanzerince
Calamitous
SuperOstrich
Gamingroach(ElectronicOldMan)
Sunrest
Dantofu
SkylineGTRFreak
John_Silver
Njmksr