Description
Last updated at 5:47, 23 Mar 2017 Uploaded at 1:49, 21 Mar 2017
A mod that aims to make the Miraak an epic and unforgettable opponent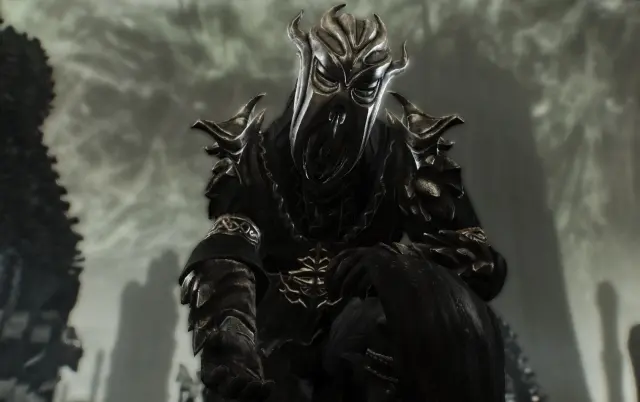 Features:
  1 - Miraak can summon cultist who can also summon other cultists infinitely until the
original cultist be dead.
  2- Miraak is faster and agile, he can easily deviate from magic and slow attacks.
  3- Unlike the player, the physical and powerful attacks of Miraak do not consume his
stamina.
  4 - Miraak's magic regenerates instantly.
  5- Miraak can summon a giant Lurker that can easily knock the player down with most of
his physical attacks.
  6- The Lurker can chase the player like a Giant. 
  7- Epic combat music will make the battle more exciting.
  8 - Miraak is twice as tall and looks more intimidating.
  9- New main theme for the game.
  10- New sound when completing a objective.
  11 - Miraak has dozens of perks and spells that will make him a tough opponent even for
more experienced players.
  12- Miraak has a level 100. Lukers have a level 80. Cultists have a level 12.
   13- Miraak prefers to attack with swords and will force the Dragonborn to face him in a
swordsman's combat. There are versions where he ignores the sword and only faces the Dragonborn with magic.
  14- Miraak prioritizes more defense than attack during a sword fight, but when he is in a group he begins to prioritize a type of extremely aggressive combat style.
  15- Only Miraak is defined as flanking.
16- The mod does not change the appearance of Miraak only his powers.
17- There are no plans to make Miraak summon dragons to attack Dragonborn. But he will have a spell to call Odahviing.
18- Slow Time is an essential shout for this type of battle.
19- Miraak has 30 portions to restore health, magic and stamina completely. All this to
increase the time the battle and also the difficulty. It is therefore
recommended to save the game in the middle of combat every time the villain has
used one of these portions.
20- The videos below are only for showing the combat style. The mod uses features totally vanilla. Except for music.
21- Miraak's combat music only works when performing the last Dragonborn (DLC) primary Quest.
22- The music in these videos is not the same as this mod.
23- Music and sounds can be replaced with other Nexus mods if you do not like them. You only need to rename the files.
24- Each of the mods on this page represents a level of difficulty from the extremely difficult to the less difficult.
25- Miraak can summon Lurkers and cultists (cultists who wears the same clothes as him) constantly, but rarely conjures Seekers when he is alone.
26- There is also an update for Lord Harkon, who is as fast and powerful as this Supreme Miraak.