Description
Last updated at 16:26, 16 Jul 2014 Uploaded at 5:32, 8 Jul 2014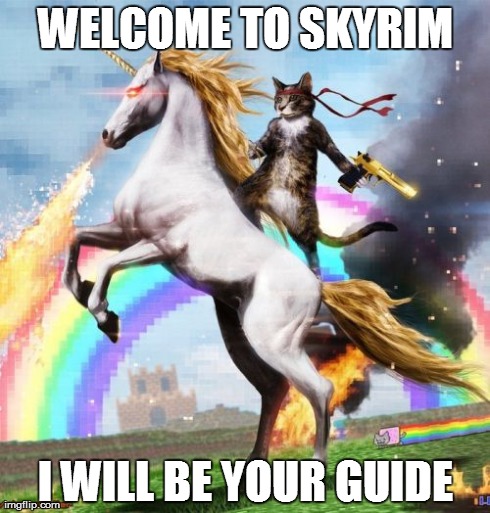 Skyrim is a beautiful, dangerous beast, and I'm here to help you tame it. The guide covers all of the steps required to create a stable foundation for modding your game, including using TES5Edit, LOOT, 7-zip, Nexus mod Manager, Wrye Bash, SKSE, ini edits and ENBoost.
If Nexus starts acting like it drank a slurpee too fast, check the mirrors tab for a link to the guide hosted on Google Drive. Please report any corrections or suggestions for improvement.
COMING IN THE NEXT VERSION
-Expanded Wrye Bash section: I'll cover some more of the many functions Wrye Bash has.
-Mod Organiser section: I'll have a comprehensive guide on how to use MO, and fixing common problems that can arise from it, (dragon soul absorption in particular).
-Troubleshooting: Some basic troubleshooting procedures, and common problems and solutions.
-Save cleaners: If you ever remove a mod midgame, (for shame), I'll show you how to clean up orphan scripts.
-Page images: I'll be collecting the best images you all can find of buggy, erratic behavior for the Nexus page. Feel free to submit them and I'll review them before posting.
-More bugfixing mods: I FOUNDZ THEM.
As always, tell me what you want to see, and let me know if I've got something wrong!