Description
Last updated at 3:58, 18 Sep 2014 Uploaded at 23:20, 3 Feb 2014
Please read the description and requirements before downloading.
This is a CharGen preset and a slot file for ECE of Aranya from my mod
Elven Follower Aranya
.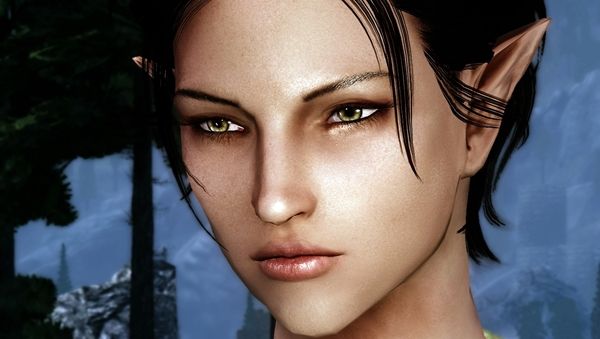 Requirements for CharGen Preset:
SKSE
RaceMenu by Expired
Nouserheres Ears by Badmagic
(If you want Aranya to have the elven ears you will need this, they're equipable ears you make at the forge. Aranya wears Ears06)
Requirements ECE Slot File:
Enhanced Character Edit
How to install:
For ECE Slot File:
Download manually and extract the slot file to your Documents/My Games/Skyrim/CME_save
Start Skyrim and go into the character creation menu. Load slot number, Slot 1.
For CharGen preset:
Use NMM or extract to your data folder.
Go into showracemenu,
Set sex to female and make sure the slider for the Preset Slot is on slot 1,
Than hit F9 to load the preset.
Recommended:
Textures are not included, so you will need to download some.
I use
SG Female Textures Renewal by Hello Santa
in the screenshots.
In Elven Follower Aranya I used
Women of Skyrim by zzjay
.
You can use any textures you want though :)
Hair:
Aranya's hair is from SG hairpack, it is not on Nexus.
You will have to google "SG hairpack" to download it.
The name of the hair Aranya uses is called Gantz.
Or you can use any hair you want.
Enb:
Vividian - Weather - Lighting and Climates of Tamriel Enhancement by Mangaclub
Have fun! and feel free to add your screenshots! :)
Credits:
Expired - RaceMenu and CharGen Extension
tktk1 for Enhanced Character Edit