Description
Last updated at 12:47, 12 Apr 2015 Uploaded at 1:30, 22 Jun 2013
NO LONGER REQUIRES HEARTHFIRE
!
New in v1.5
- .ESP RENAMED TO DAWNOFWHITERUN.ESP for better consistency
- All Hearthfire resources have been removed and replaced with similar resources from modder's resources (the visual difference is negligable)
- MOST VENDOR ITEMS NOW STATIC.  (This means that they won't fall all over the place)
- Changes to Mithllon's stall to be compabile with Signs of Skyrim
- Cow will now walk back into pen if he spawns outside the fence
- All 5 merchants have improved, custom AI packages
- Merchants will no longer cluster in one place in the inn at night
- Daynil and Inga will no longer man each other's market stalls
- Loose files have been packaged into a .bsa
If you look around on the Nexus, you will find an incredible amount of mods that make changes to Whiterun because, let's be honest, vanilla Whiterun is somewhat lacking. After trying out a number of those other mods, I decided that none of them offered exactly what I wanted. And so this project was born.
Everything that you see in this mod is meticulously hand-placed for the best visuals, functionality, and performance. I designed Whiterun to have the smallest fps impact possible without compromising quality so that more people can enjoy what I have built.
Videos by Brodual and Hodilton respectively.
Dawn of Whiterun is 100% lore-friendly and focuses on making Whiterun the trading capitol of Skyrim that it was meant to be. Plus, it uses DLC resources to pull everything together, and is one of the very first city overhaul mods to pull from the DLCs.
Lastly, the entire mod is script-free meaning that you can try it out risk-free, as the lack of scripts makes uninstalling much safer.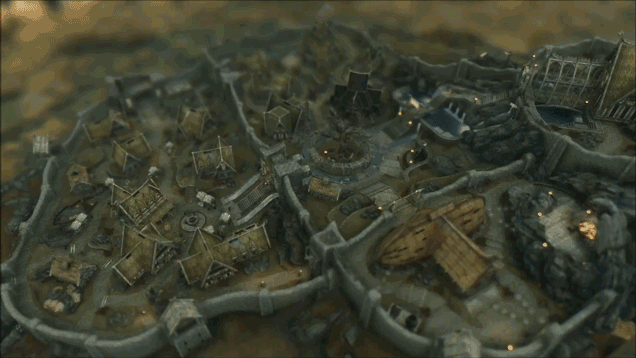 Awesome time lapse by Ozin370.
Enhancements include:
- 6 new merchants and vendor stalls
- Updated market square
- New livestock
- East Empire Company headquarters and representative
- A TON of immersive clutter
- Whiterun gate details
- Jorrvaskr exterior details
- Bannered Mare patio area
- Shrine of Ysgramor in Wind District
- Details around the Shrine of Talos, Gildergreen, and Dragonsreach
Q: Are there any requirements?
A: Version 1 - 1.4 require Dragonborn and Hearthfire. Versions 1.5+ only require Dragonborn.
Q: Hold on!  I liked the Hearthfire features!  Why did you get rid of them?
A: I took special care in removing the Hearthfire resources.  Aspects of this mod aren't simply gone- they've been replaced with modder's resources that are very similar to the assets used from Hearthfire.  If you couldn't download the mod before because of the Hearthfire requirement, you now can.  If you had been using the Hearthfire versions, chances are you will hardly notice the difference.
Q: Is this mod compatible with the Civil War (specifically Battle for Whiterun)?
A: YES! I was very careful not to make changes to the Civil War aside from removing a few pieces of rubble.
Q: Translations?
A: If you would like to make a translation, please contact me for permission. Current translations are linked by the country flags on the top of the page.
Q: Compatibility?
Compatible:
- Mods that change exterior Whiterun (ie Nernie's and the Outskirts Market)
- Drinking Fountains of Skyrim
- Breezehome Fully Upgradeable
- Immersive Settlements Whiterun (aside from a few very small glitches).
- RLO Major Cities (though it is highly recommended that you disable the RLO objects).
- Trainers Guild for Aspiring Mages and Thieves
- Beautiful Whiterun (a few places overlap and it may cause lag depending on your computer)
- Sexy Whiterun
- Towns and Villages Enhanced (a few clipping issues- might want to clean up in CK)
- Pines of Whiterun
- Perfect Whiterun (might experience minor clipping)
- Whiterun Expansion - Alternative Entrance
- SkyFix - Tidier Warmaidens Workshop HD (load after Dawn of Whiterun)
- SMIM (load after Dawn of Whiterun)
- Bosmeric Drunken Huntsman
- The Real Warmaidens
Not Compatible:
- Mods not listed above that change the city of Whiterun (with the exception of texture mods). I left the interior and exterior of Breezehome untouched, so there should be higher compatibility with Breezehome mods.
- Open Cities
- Better Cities Whiterun
Thank you to everyone who has endorsed and given feedback!
Credits:
Thanks to Oaristys and Tony67 for their
Modders Resource Pack
Also Nernie for her resources from her city pack (included in 1.5+)