Description
Last updated at 2:45, 9 Apr 2013 Uploaded at 21:10, 6 Dec 2011
SERIES
Real Rats
Real Bears
Real Foxes
Automatic Variants Package
PACK
Real Animals
DESCRIPTION
Sydney funnel-web spiders for frostbite spiders.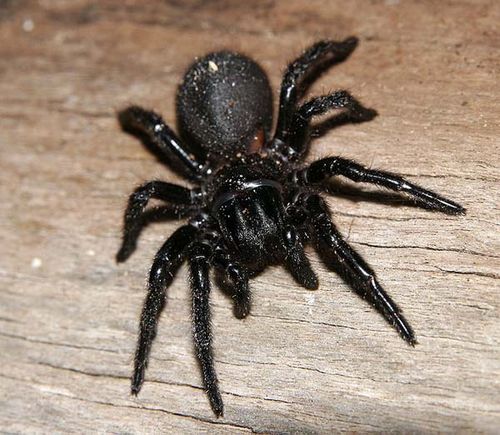 You can get red-backed jumping spider....
.... and black widow spider....
.... and brown recluse spider.......
.... in Optional files. Optionals will be rarer to find ingame.
UPDATE HISTORY
Update 1.3 : Made spider bodies very hairy, completing the no-segments objective :D
Update 1.2 : Darker, removed segmented body, fixed normal map and split downloads.
Update 1.1 : Less shiny
INSTALLATION
1. Unpack Main file .rar contents to Data\
2. If you wish to also have Black widow or Red-backed jumping spiders, choose one Optional file and unpack Optional file .rar contents to Data\ choosing to overwrite if prompted
OTHER MODS
Real Night Eye
Eagle Eye Perk 3x Zoom
Summer Skyrim HD
Summer Skies
Summer Solstheim HD
Skyhighrim
Shortcuts
Cinematic Fire Effects 2 HD
Real Animals
Black and white dog
More....