img 3 loading...
img 4 loading...
img 5 loading...
img 6 loading...
img 7 loading...
img 8 loading...
img 9 loading...
img 10 loading...
img 11 loading...
img 12 loading...
img 13 loading...
img 14 loading...
img 15 loading...
img 16 loading...
img 17 loading...
img 18 loading...
img 19 loading...
img 20 loading...
img 21 loading...
img 22 loading...
img 23 loading...
img 24 loading...
img 25 loading...
img 26 loading...
img 27 loading...
img 28 loading...
img 29 loading...
img 30 loading...
img 31 loading...
img 32 loading...
img 33 loading...
img 34 loading...
img 35 loading...
img 36 loading...
img 37 loading...
img 38 loading...
img 39 loading...
img 40 loading...
img 41 loading...
img 42 loading...
img 43 loading...
img 44 loading...
img 45 loading...
img 46 loading...
img 47 loading...
Description
Last updated at 20:57, 27 Feb 2015 Uploaded at 21:16, 4 Dec 2012
Fine Face Textures
High res (2k) face texture replacer for much younger looking male faces.

- The texture has no stubble and works good with vanilla stubble and beards.
- Reworked, smooth and detailed normal maps for Human and Mer races.
- Two new freckles complexions for men (Replacers for Rough skin complexions).
- Detailed and no more blocky normal map for Older men.
- Reworked detail maps for 40 Years Old and 40 years Old Rough.
There are two versions of this mod: 2.0a and 2.0b
Disclaimers:
- I can not stress enough, that I am aware this mod might be not everyone's cup of tea, and I'm OK with that. If you do not like the mod, then please leave without a comment. The comments section is not a place for discussing your personal tastes in men or your sexual preferences. That said, every kind of trolling, flaming or inappropriate remark will be reported. Please keep comments to constructive suggestions and bug reports. Thanks.
- My PM inbox is not the proper place for techsupport questions. Use the comments thread please. It has dedicated members like 
Netherwalk
and
Faeriexdecay
, and other experienced users who frequently reply to the questions too. I read the comments thread, so I will see anything you write there.
- I've written a FAQ for you guys, and I'm regularly updating it. I really think it is worth reading and it can be helpful with many questions you have, but if you are ignoring it, you should not be surprised if the question that already has been addressed in the FAQ is ignored too.
~~~~~~~~~~~~~~~~~~~~~~~~~~~~~~~~~~~~~~~~~~~~~~~~~~~~~~~~~~~~~~~~~~~~~~~~~~~~~~~~~~~~~~~~~~~~~~~~~~~~~~~~~~~~~~~~~~~~~~~~~~~~~~~~~~~~~~~~~~~~~~~~~~~~~~~~~~~~~~~~~~~~~~~~~~~~
Frequently Asked Questions
Q: What body mod is the best to use with your textures?
A: 
SAM - Shape Atlas for Men
.
Q: I don't want to use SAM, can I use another body mod?
A: Yes, you can.
Q: I am having very obvious neck seam when using your face textures, is there any way to have seamless textures for the face and the body?
A:
1. You can reduce the neck seam by using matching Subsurface Maps (..._sk maps) for the face and for the body. You can download _sk maps for reducing neck seam in the Optional Files Section on this page.
2.  It is also well known, that some ENBs can be the cause of the neck seam - if you use the recommended body maps and you're still heaving obvious neck seam and if you're advanced ENB user, you can check these settings in your enbseries.ini:
[OBJECT]
SubSurfaceScatteringMultiplierDay=0.85 
SubSurfaceScatteringMultiplierNight=1.0
SubSurfaceScatteringMultiplierInterior=1.2
=> SubSurfaceScatteringPowerDay=12.0 <=
=> SubSurfaceScatteringPowerNight=12.0 <=
=> SubSurfaceScatteringPowerInterior=12.0 <=
The lower those 3 last settings are the stronger is the neck seam. It is recommended to keep those settings values around 12 to 20.
3. Custom body meshes themselves can be the cause of neck seam as well. You'll have to fix the body mesh you're using with special program - Nifskope. Here is what you should do:
First of all
download and install Nifskope
and then open up your meshes malebody_0, malebody_1, malefeet_0, malefeet_1 and malehands_0, malehands_1 located in
Data/meshes/actors/character/character assets
and fix the following parameters: BS Num UV Sets -1, Has Normals - NO, accordingly to the image below for every part (NiTriShape - NiTriShapeData) of the body mesh.
Remember: this mesh fix is necessary for
all custom armors
you're using (only body parts inside the armour, not the armour mesh itself) and ALL body meshes in order to avoid neck seam on that particular armour or naked body.
4. If you are experienced Photoshop or GIMP user you can try to blend Neckseam using special PSD files I have uploaded into Miscellaneous Files Section. Beware that Blender Texture color might be not exactly fitting to the face and body textures you use. You must adjust it yourself. Once you've downloaded my PSDs, open them up in Photoshop or GIMP and the process is really straightforward. Open up the textures you use and drug them to the Photoshop document. Make sure neck seam patch is visible and lays ABOVE your texture. Adjust te color of thepatch if necessary. Merge the layers and save your new fixed textures using the following settings, to save uncompressed, ot with DXT5 to save compressed textures, and don't forget to have "generate mipmaps" checked:
Q: I am still having a neck seam, and I am using all recommended Subsurface maps and I fixed all the meshes and textures and I have checked my ENB settings, what else can I use to make neck seam less obvious?
A: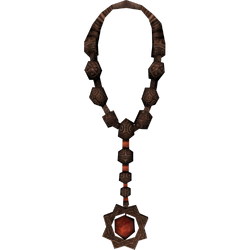 Q: Why can't you just fix the bodies and body textures and upload it, so that users can download ready files and they don't need to do anything themselves?
A: I can't fix the bodies, because there are too many of them and everyone uses different textures and so on and so forth. And I totally have no interest whatsoever in fixing things I will never use. So I provided resources for people who want to fix the neck seam by themselves. 
YOU
control what your Skyrim looks like. If you don't want to do anything for it, I can't help you.
Q: What mods you are using on your images?
A: ENB is used on all the screenshots. See the recommended ENBs list below.
Hair -
ApachiiSkyHair
Eyes -
The Eyes Of Beauty
For younger looking characters -
Enhanced Character Edit by ECE team
,
RaceMenu by Expired 
Piercing -
Piercing by newermind43
Cloaks -
Winter Is Coming - Cloaks by Nivea
Wolf helmet on the primary image
The Call of The North Beta by Guardian300
Q: What ENB mods are you using?
A: 1.
Winterheart II - Atmospheric ENB
2.
PINEAPPLEVISION ENBs
3.
The Goddess ENB by Anaphiel
4.
Project MATSO ENB
5.
Seasons of Skyrim ENB
6.
BLEAK ENB - UNBLEAK ENB
Q: Where can I get the characters form your screenshots?
A: Almost all the characters on the screenshots in the main images section belong to my friends, some of the characters are available for download on Nexus. If you have any questions about the images in the main section - ask the image author. The image author name is indicated in the screenshot description.
The links to the NPC mods which were used to make the shots for the author images section:
Vilkas and Farkas by Netherwalk
The Dovahkiins New Allies by Netherwalk
The Hirelings by Netherwalk
Housecarls by Netherwalk
Julien Christophe - Priest of Mara by greyblood
Stenvar- Colossal Crusher by greyblood
Q: Will there be a light/performance version of your textures?
A: You can use the following utility to resize and optimize the textures yourself for better performance:
Optimizer Textures by AdPipino
.
Q:  Can I please have a savegame/preset with the character from the screenshots?
A: I highly recommend using this preset mod:
Inhabitants of Skyrim - Character Presets by Rops1981
Many characters you see in my image section were based on it.
Q: I am heaving a problem with installing the optional files with NMM. What am I doing wrong?
A: After you've installed the main mod you must tell NMM to install every next file normally (by clicking "NO") and overwrite files if it asks (by clicking "YES"). Remember, you cannot double-click on the file in NMM to install every next file - NMM can't see the difference between mods coming from the same download page and thinks they are all the same mod. So, you MUST install every file in NMM using the green arrow button, then tell it to install normally by clicking "No," then tell it to overwrite the files by clicking "Yes to all".
Q:When I try to install the Mod with NMM it never ends up in the "plugins" section. There is no esp file. Why is that?
A: This file doesn't have any esp because it is simple texture replacement mod. It doesn't need any esp to work. Just install it with NMM, go to your game and have a look.
Q: Do I need to install "No More Blocky Faces" mod, or some other mods you've listed in your credits?
A: No you don't need any other mods.
Q: Will this mod affect all the NPCs in game?
A: Yes.This mod changes how all
male
NPCs will look in game, but not by directly changing them - there is no plug-in file which will change NPCs in this mod. There are only textures, that will replace the game's default ones, and all the characters will use them instead.
Q: I installed this mod and male faces turned pitch black, what can I do?
A: You run out of VRAM. Restart your computer when that starts happening. You might also want to reduce the number of high res textures you use, or lower your settings.
Q: I want to use this mod for player character only, can you recommend something?
A: You can use
The Ningheim Race
mod - this race already has my textures built in it, so you don't need to make any adjustments by yourself, all you need is - download The Ningheim race, install it and play as unique character with unique textures.
Q: Any chance you'll make a female version of your textures?
A: I don't think I will be making any new female texture, because there are already so many good mods for females.  I personally use and recommend 
Real Girls Textures for UNP UNPB and SeveNBase by Zonzai and Seren4XX
.
Q: Could you replace the facial hair and eye brows with higher quality ones?
A: There are already several mods like that available on Nexus:
Beards by Hvergelmir and Omesean
,
HQ Beards - vanilla texture replacers by Regn
,
ApachiiSkyHair and Beard Retexture by Bloodysunday
,
HQ Eyebrows - vanilla texture replacers by Regn
,
Smooth Faces by pikkatze - Male eyebrows (Darker and Lighter version)
Q:The wrinkles look too fake, like they have been painted on the face and not like real wrinkles. Is it possible to make a mod with real wrinkles?
A: This has to do with how the Vanilla game handles ages. The ages of 40 and 50 years old have special detail maps with the wrinkles painted on them and painted wrinkles can never look like the real ones unfortunately. The only NPCs in game who actually have real wrinkles are the NPCs of Elderly Race (Old NPCs)- they have special wrinkled normal maps. It is possible to make different age normal maps with real wrinkles available for player character, but this will require an esp file. If you wish to use real wrinkles normal map for your PC, have a look at this mod:
40 years old Normal map by Gs_Storm
Q: I think these textures don't look rough/rugged/wrinkled/gritty etc. enough. Is there any chance you will make your textures more rough/rugged/wrinkled/dirty, etc.?
A: No. I made this mod for myself and for my friends and I like it the way it is. I am not taking requests, but I am giving you the option of downloading it, which I do with almost all of my work. If this mod is not to your liking - do not download.
Q: Can you recommend another replacer for male face textures with more rough/rugged look?
A: 1.
Smooth Faces for Ladies and Gents by pikkatze
 2.
High Res Face Maps for Men by Geonox
 3.
MacKoms Real Skin for Men
Q: I still want to use your mod and I want to get more wrinkles and roughness, how to do that?
A: Do not install the following files listed in the folder data/textures/actors/character/male:
maleheaddetail_age40
maleheaddetail_age40rough
maleheaddetail_rough01
maleheaddetail_rough02
Q: I prefer my male characters to have a closer to Vanilla look, but I would like to have more detailed textures. Is there any mod like that?
A:
XCE - Xenius Character Enhancement by Xenius
Detailed Faces v2 by Xenius
Q: Can you recommend a good mod for high resolution Warpaint and dirt maps?
A:
Battle Hardened Warpaints by Diethardt and netherwalk
Weathered and Worn Warpaints by Diethardt
High Res Warpaint and Dirtmaps for Men by Geonox
Q: Can you recommend a good mod for high resolution scars?
A: 1.
High Resolution Scars by Xenius
; 2.
Gizmodians Scars by Gizmodian and Xenius
; 3.
XCE - Scarface by Xenius
- First of all HUGE thanks to my friend
migal130
, without whom none of my mods would ever come to existence, for all his help and expertise and all his in-depth explanations, and for his great mods.
- Many thanks and credits to
Geonox
:
High Res Face Maps for Men
,
pikkatze
:
Smooth Faces for Ladies and Gents
,
-
Chris57
and
FavoredSoul
:
Better males
,
-
yllib
for the black subsurface maps idea
No More Ugly Bronze Shine
,
- Huge thanks to my friends
Earrindo
and  VectorPlexus for their wonderful
SAM - Shape Atlas for Men
 mod and giving me permission to use their PSD resources for neck seam and for their friendship and all their help and useful advices.
- many thanks to
Hymnary
and Kitty-Ears aka
Zchu
for their great 
[SAM] Texture Pack - 3MW
 and their cooperation.
- Many thanks to SvarogNL for his help and expertise. Check out his mod
UNP Texture Blender
- Many thanks to
Apachii
,
Zzjay
,
navetsea
,
BellaGail
,
migal130
for their great mods, their in-depth explanations and help - this mod wouldn't be possible without you.
- Huge thank to
Netherwalk
and
Faeriexdecay
for testing, great screenshots and of course for moderating the comments ;)
- Many thanks to my testers and image contributors for their support and their wonderful images:
Geonox
,
Rops1981
,
Greyblood
,
lsinsocal
,
Yyna
,
OrcVakarian
,
Kaldaar
.
- Nifskope team for Nifskope: http://niftools.sourceforge.net/wiki/NifSkope
- Nvidia for Texture tools https://developer.nvidia.com/nvidia-texture-tools-adobe-photoshop
- Pixologic for ZBrush http://store.pixologic.com/ZBrush-4R6/
- And last but not least - The Nexus Network, for providing and maintaining such a great place for modders to share their work.
- This file is a
Nexus exclusive release
. Please DO NOT reupload it elsewhere, including Steam Workshop. I did not give, or want to give a permission for any kind of reupload. If I want this file to be reuploaded to the other site, I am perfectly capable of doing it myself.
- The assets from this file may not be used without my expressed permission. This file also contains assets belonging to the other authors, that can't be redistributed without permission. Depending on what exactly you want to use in your mod, I might ask you to also seek permission from the other authors, who contributed to Fine Face Texutres development, before you can use the assets from this mod.
-I did not give, or want to give a permission to modify my textures and upload them as your own retexture, or to include them in any retexture megapack or something like that.
List of the mods that use Fine Face Textures with permission:
-
DVA Dynamic Vampire Appearance byAipex8 and TaikoDragon
-
The Ningheim Race by Seren4XX
-
DCE - Realistic Male Face by Drumber
-
FALLOUT DCE - Male Face Retexture by Drumber
-
The Dovahkiins Consorts - Standalone Follower Pack by Hikotanzaki
-
The Return of Thorald GreyMane-Fully Voiced-Unique Follower by Rhowington and Billyro
- 
Shandar - Standalone HD Follower by Oaristys
-
Under study follower norman by uga0216
-
Improved Bards by clever-bee
-
Males of Skyrim by Aberin