img 3 loading...
img 4 loading...
img 5 loading...
img 6 loading...
img 7 loading...
img 8 loading...
img 9 loading...
img 10 loading...
img 11 loading...
img 12 loading...
img 13 loading...
img 14 loading...
img 15 loading...
img 16 loading...
img 17 loading...
img 18 loading...
img 19 loading...
img 20 loading...
img 21 loading...
img 22 loading...
img 23 loading...
img 24 loading...
img 25 loading...
img 26 loading...
img 27 loading...
img 28 loading...
img 29 loading...
img 30 loading...
img 31 loading...
img 32 loading...
img 33 loading...
img 34 loading...
img 35 loading...
img 36 loading...
img 37 loading...
img 38 loading...
img 39 loading...
img 40 loading...
img 41 loading...
img 42 loading...
img 43 loading...
img 44 loading...
img 45 loading...
img 46 loading...
img 47 loading...
img 48 loading...
img 49 loading...
img 50 loading...
img 51 loading...
img 52 loading...
img 53 loading...
img 54 loading...
img 55 loading...
img 56 loading...
img 57 loading...
img 58 loading...
img 59 loading...
img 60 loading...
img 61 loading...
img 62 loading...
img 63 loading...
img 64 loading...
img 65 loading...
img 66 loading...
img 67 loading...
img 68 loading...
img 69 loading...
img 70 loading...
img 71 loading...
img 72 loading...
img 73 loading...
img 74 loading...
img 75 loading...
img 76 loading...
img 77 loading...
Description
Last updated at 16:48, 17 Apr 2013 Uploaded at 18:12, 3 Apr 2012
PLEASE
ENDORSE
IF YOU LIKE A MOD!
It costs you NOTHING and encourages us modders.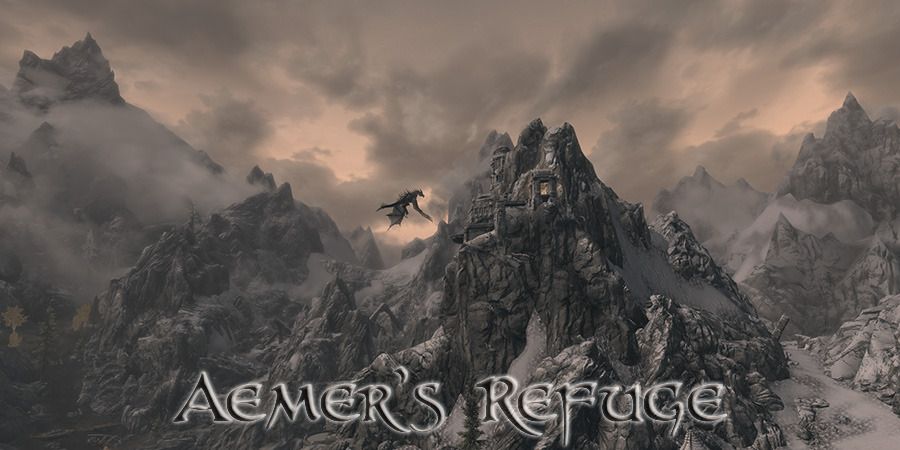 QUOTE
"It's crazy that this mod only has 22 endorsements. I have DL'ed around 20 house mods and this is EASILY the best (I'm packing my boxes and leaving Deus Mons as I write). This house is beautifully designed and equipped, with every crafting station (inc. wood cutting), stone, shrine and plenty of mannequins and weapon racks without ever becoming too showy or unbelievable. Zero FPS issue, follower-friendly and a beautiful view from the roof. 10 out of 10 - the BEST housing mod on the Nexus." - nick72
"I only have one word for this mod...wow! In short, it is incredible. It is obvious that you have put a lot of thought into the design and execution of this mod and my hat is off to you. Well done and endorsed!" - knightnblu
"the House is stunning, its completely incredible how realistic your way of decorating is. I always wanted a house where I can walk without knocking sth. over." - Grogias
"Love your mod!!! It's everything others are saying and more. Can't believe it's not on the top of it's category.
Endorsed and tracked." - Katija1982
"This.is.amazing. Holy crap!! I've never seen a better "house" mod! I don't know how to describe it.. but wow.
Endorsed, loved, tracking! :]" - Fieranda
This is an aesthetically-designed minimal immersion-impacting player home. I've looked at many player-designed homes and they all seemed over-done and tacky to varying degrees. Not much skill is needed to use the CK, but style isn't included. Well this is personal opinion of course, taste is a very personal thing!
That said this is how I imagine a real Dwarven stone ruin might look.
The Refuge includes the following:
the portal tower: 1 doorway that changes appearance/location with the push of buttons (1 for each player house and guild) with a cool animation. Seen Howl's Moving Castle? Something like that.
a 'sorter' that will deposit all of your gems, ingredients, jewellery, ores, ingots, hides, soul gems, and dragon bits into their respective containers.
large beautiful mountain-top terrace with a spectacular view (and boss fight, see warnings below).
Bridge of Khazad Dum - style entrance cavern.
fully navmeshed inside and exterior for followers (master file format ensures working navmeshes).
distant LODs, your mountain fortress is visible from far away
ALL crafting stations from wood-cutting & cooking to Atronach & Dwarven Forges - fully Skyforge enabled, even with Skyforge steel.
all Divine shrines + Nocturna shrine.
all standing stones in a beautiful cavern setting.
dragon mask displays for all masks, including the wooden mask.
9 mannequins discretely placed for easy viewing but not cluttered-looking.
weapon plaques, display cases, shield buttons and many weapon racks.
well-placed labelled containers.
4 tall bookshelves and a bedside bookshelf.
a secret storage SO secret that very few have even found it - with a unique reward for anyone who manages to find it! (spoiler at the very end of desc)
a very comfortable follower living area, with own cooking and wood chopping.
many idle markers to keep your followers busy.
a stable for your horse.
minimal clutter, and 99% of it is STATIC; meaning it won't move around (and bloat your saves with meaningless cup locations).

INSTALLING
Extract the .esm and .bsa files to your game's Data folder.
Make sure AmersRefuge.esm is checked in your launcher.
UPDATING
Note: Don't update with your current savegame INSIDE the refuge. Weirdness
MAY
ensue, depending on what was updated. Always check the version notes.
Dragonborn Addon
(Optional - Dragonborn DLC required)
New Portal door to Severin Manor in Raven Rock (appropriate key required). Button located between Whiterun & Markarth buttons for now.
Sorter updated to handle new DB items: ingredients and misc items (chitin plates, heart stones, spider pods, netch leather, stalhrim - will go to the Dragon chest).
Load AFTER the unofficial patches if you're using them.
UNINSTALLING
Remove the same files you installed, but make sure you take everything from your home first because (obviously) it will disappear.
IMPORTANT! (but don't panic)
The Dark Brotherhood door goes to the DAWNSTAR sanctuary.
Entering the Ragged Flagon or the Dawnstar Sanctuary before acquiring access normally will likely break progression in the related quests. The 5 player houses (6 with DB addon) and the Archmage's study are safe as they require keys.
If you haven't already explored the area around the refuge you may find yourself in a fight with three dragons! Two nearby vanilla dragons are visible from the rooftop terrace (so they may notice you) and a big mean one lives up there (he'll definitely notice you!).
The secret exit from the Atronach Forge area leads to an area with angry Deathlords.
WHERE?
On a peak south of Ivarstead, the lower entrance is at the Rift Imperial military camp. You can also discover the Retreat by pushing the new button in any of your player homes, reset the door when you arrive and you can go out to the exterior - but take note of the warnings above!
TIP:
The Refuge may seem a little disorienting when you first explore it; most Skyrim areas are a series of horizontal rooms connected by tunnels but I went with a more compact/vertical approach (somehow still managing to use the CK's room/portal render optimization tools). Don't worry, you'll quickly learn the layout!
COMPATIBILITY
Not likely to work with mods that edit the various player home interiors (the portal to that home probably won't work).
PERMISSION is NOT given to host this anywhere else. Please respect this.
masterofshadows
(VERSION HISTORY is moved to the CHANGES tab.)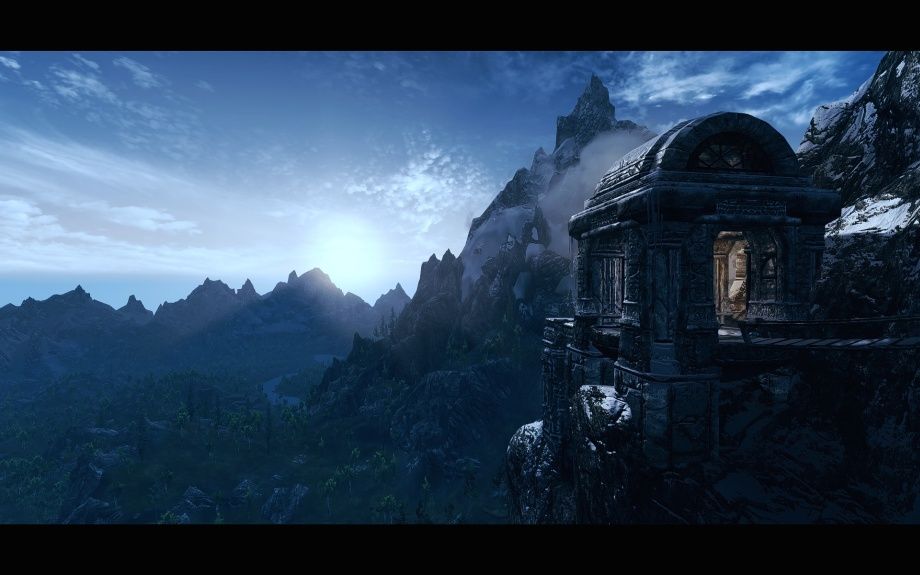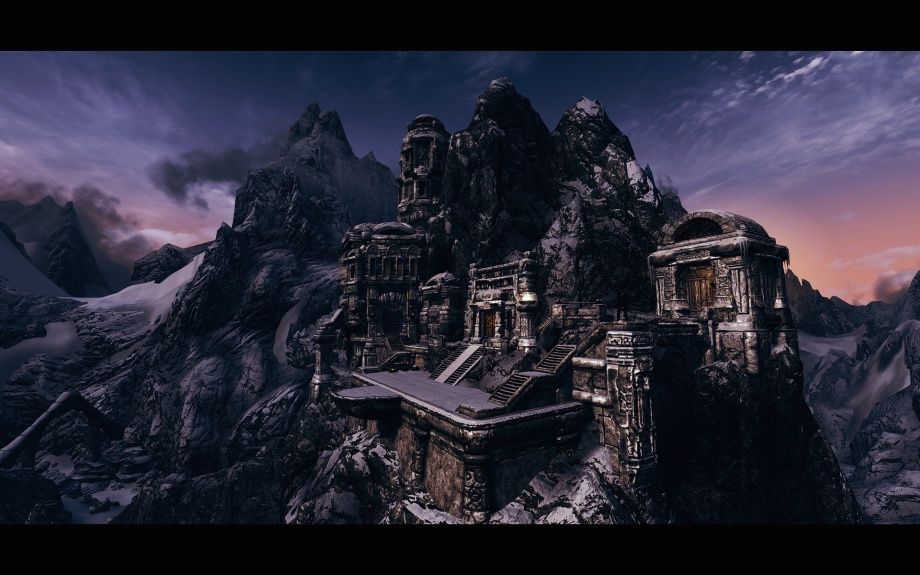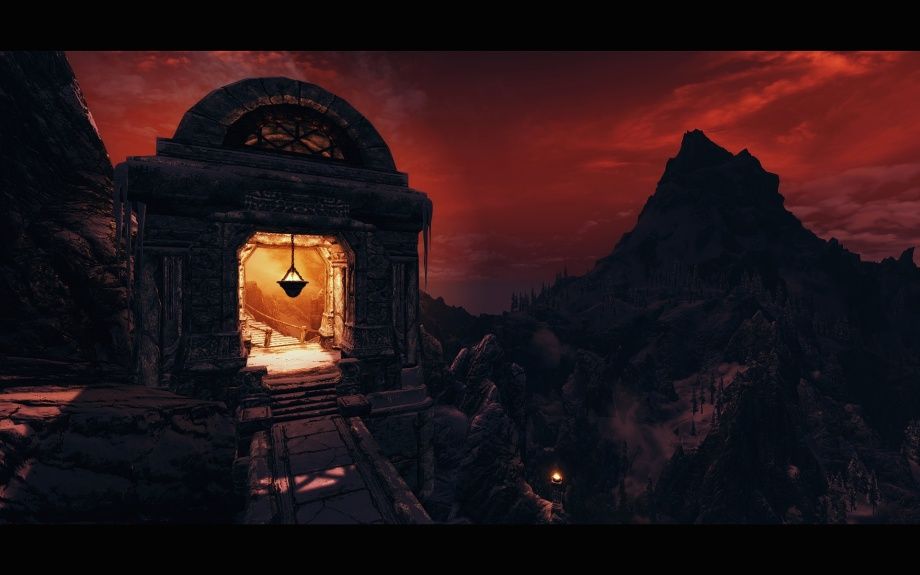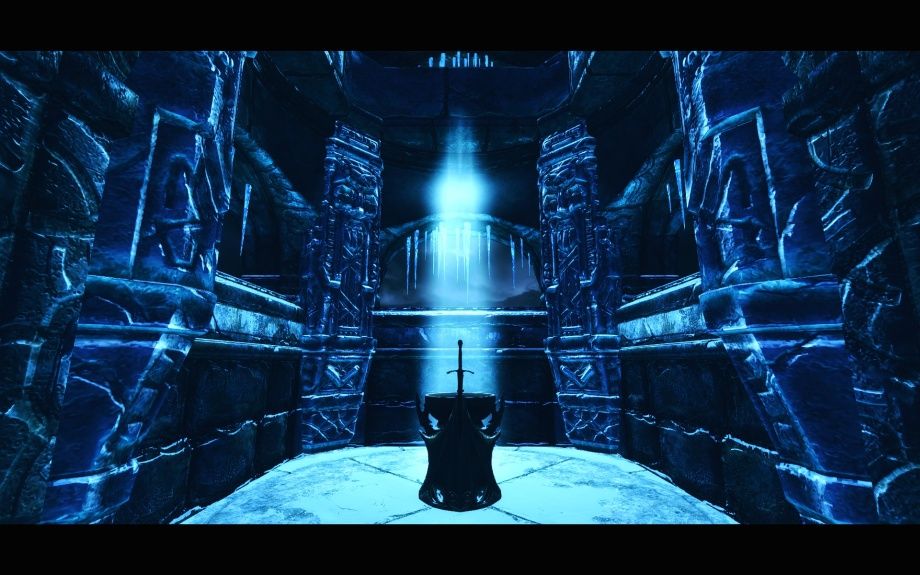 ...what's that behind the banner?