A Dragon in the Wild
After a pleasant stay in the cabin the Evil Company decides to head back into the high country to hunt for Forsworn. A dangerous and worthy opponent. (And very tasty when served with a hearty spiced wine)





The stay in the cabin had been nice, but it was time to return to the hunt. "We shall find you a kill soon Silke. Try to be patient" Said the Death Dealer.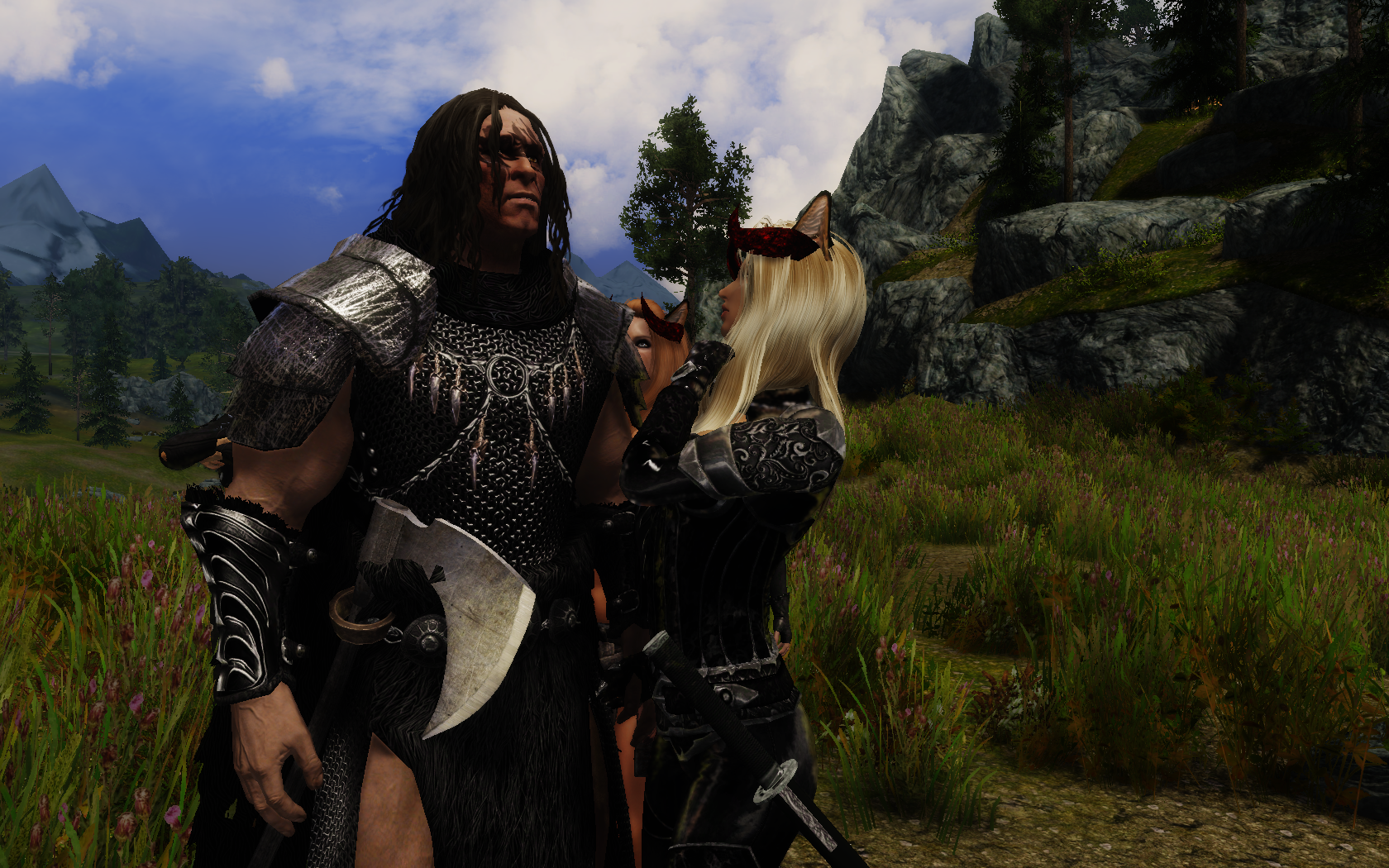 "Last night was wonderful my love" He whispered to Natilde.


They encountered a small party of Bandits along the way, barely enough to make a snack. However they had a feeling that they were being watched.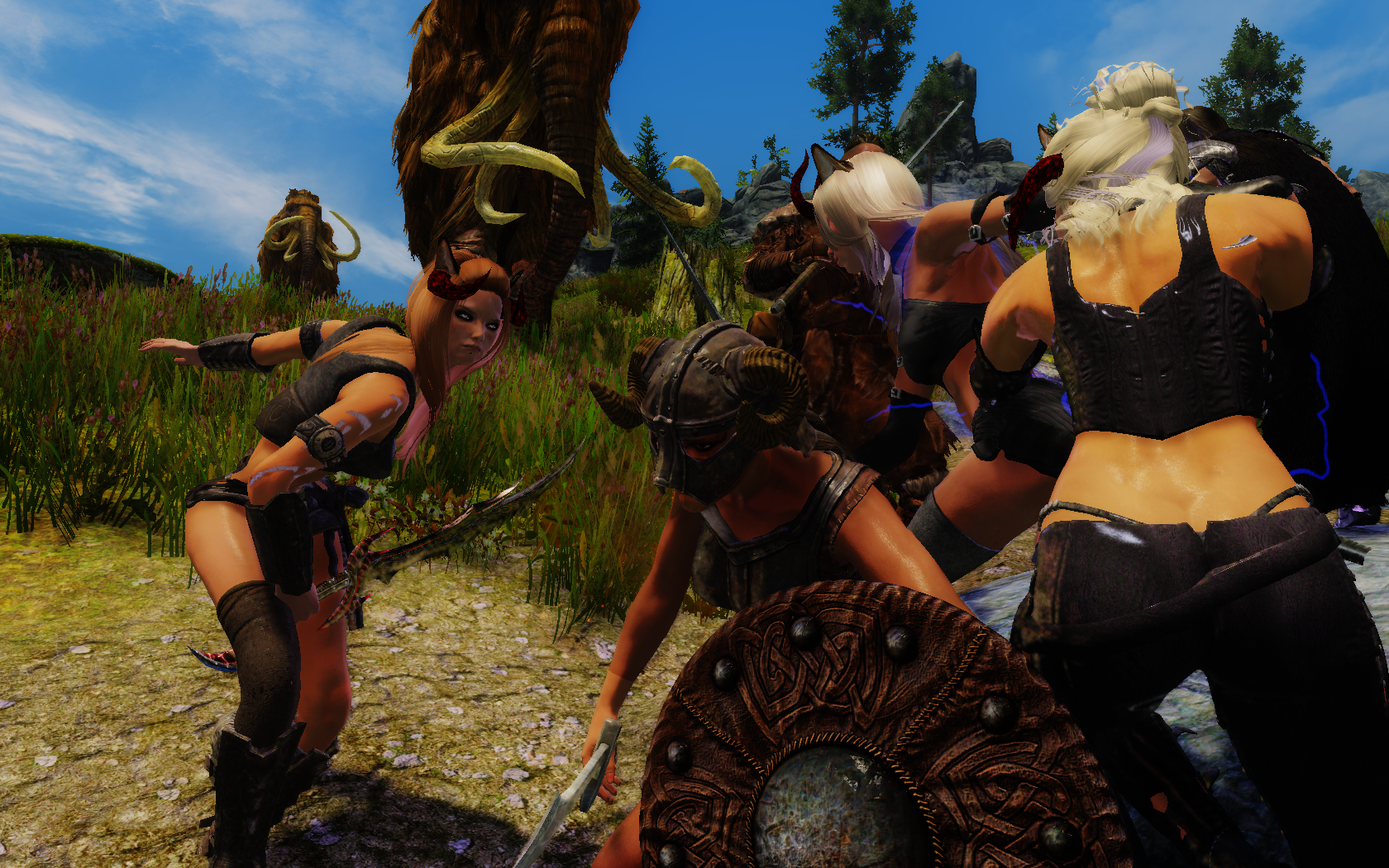 At least Silke would be satisfied for a while. Some Mammoth's watched the Evil Company at play.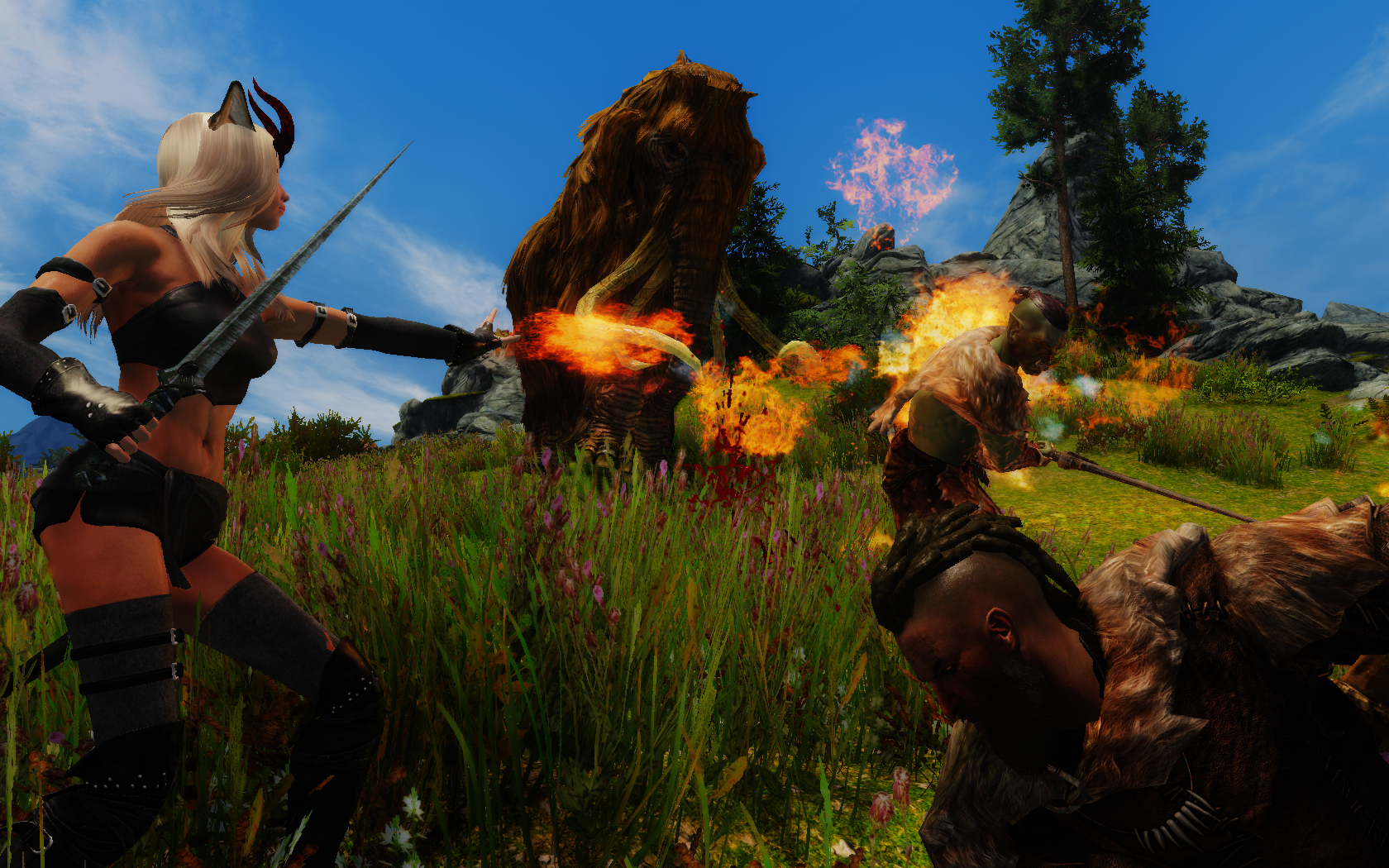 Khaleesi thought some roasted Orsimer might be nice...


However Khaleesi wasn't the only one who enjoyed their meals roasted.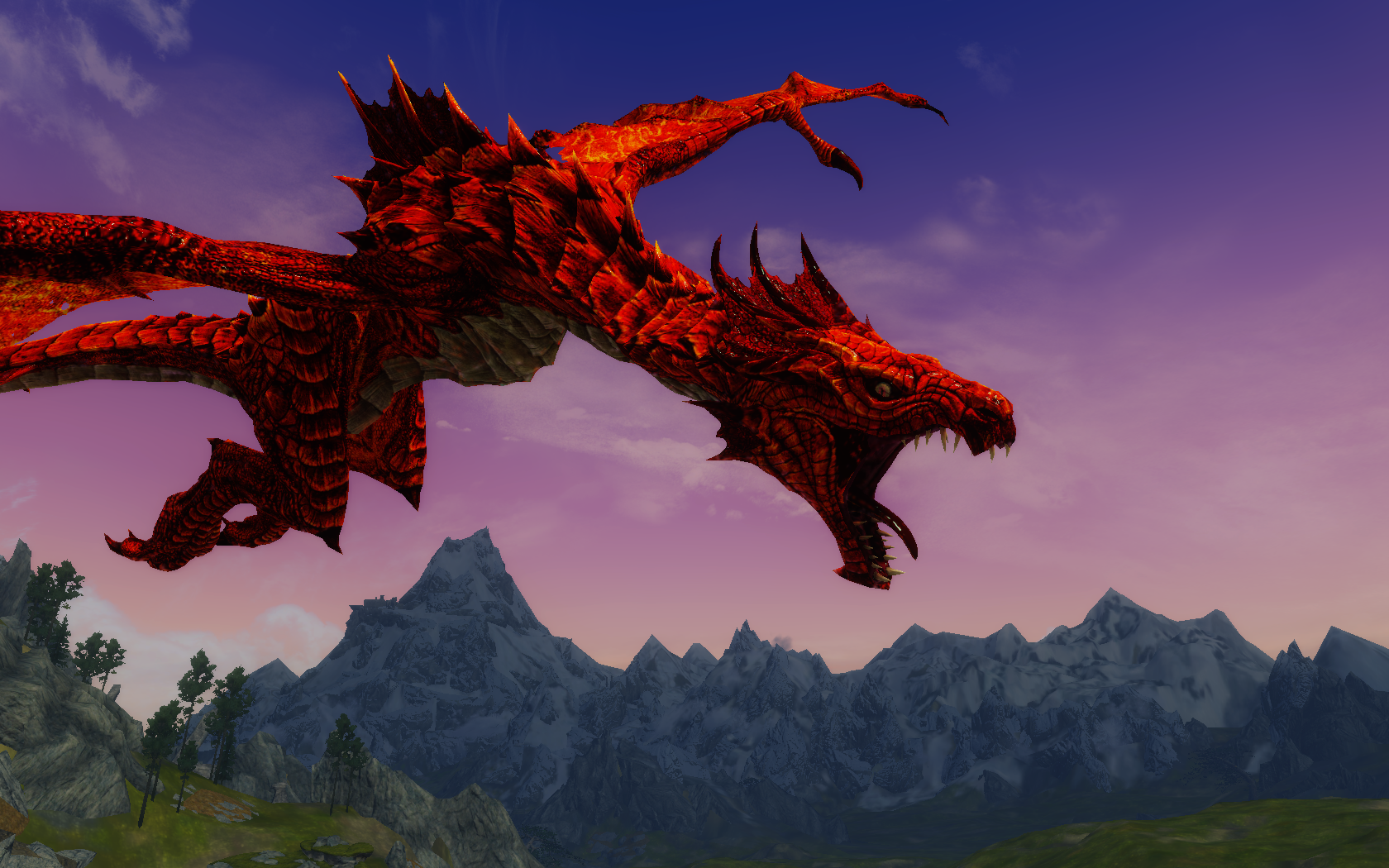 Someone else had come to play...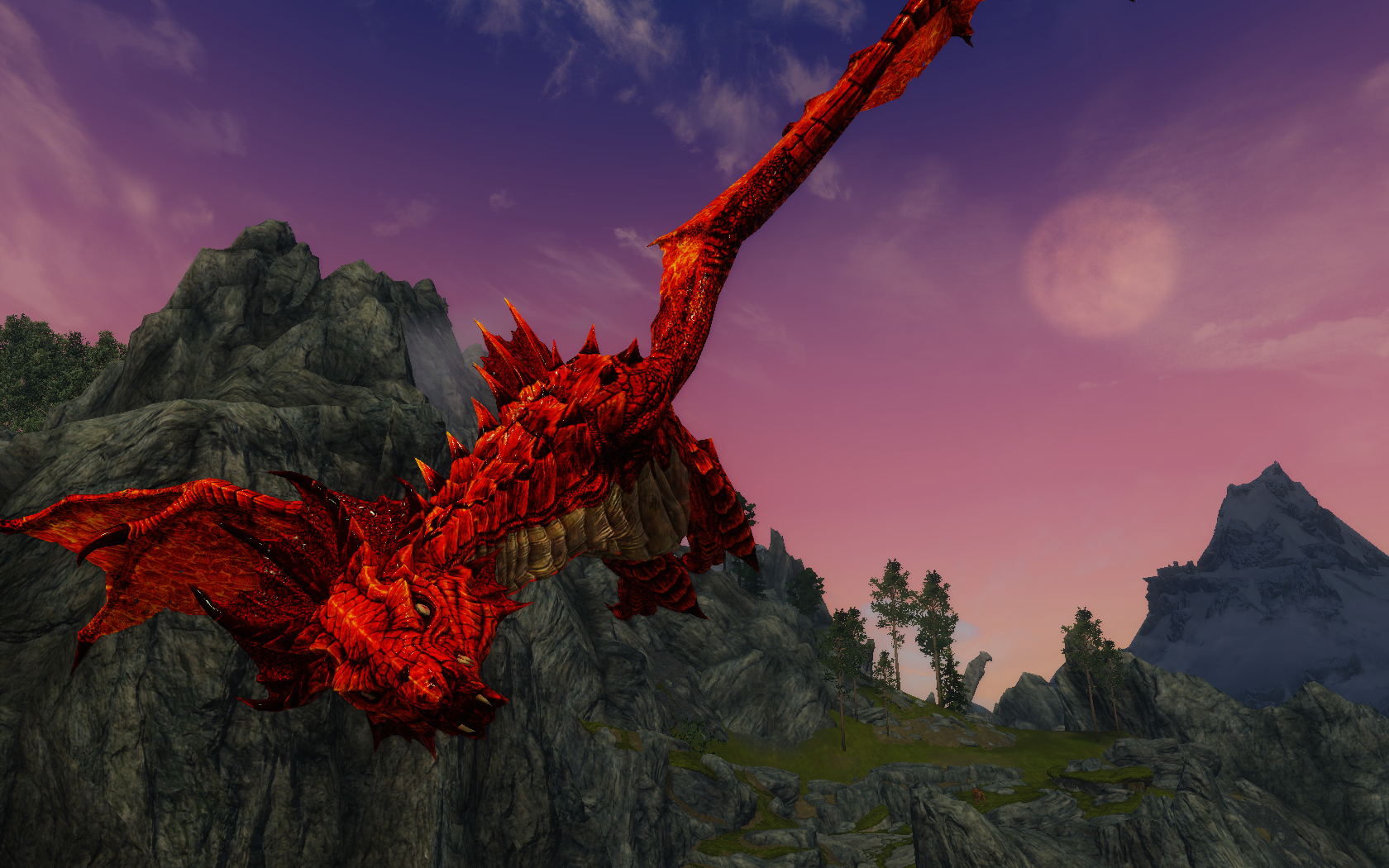 Someone who thought roasted Death Dealer might make a tasty treat!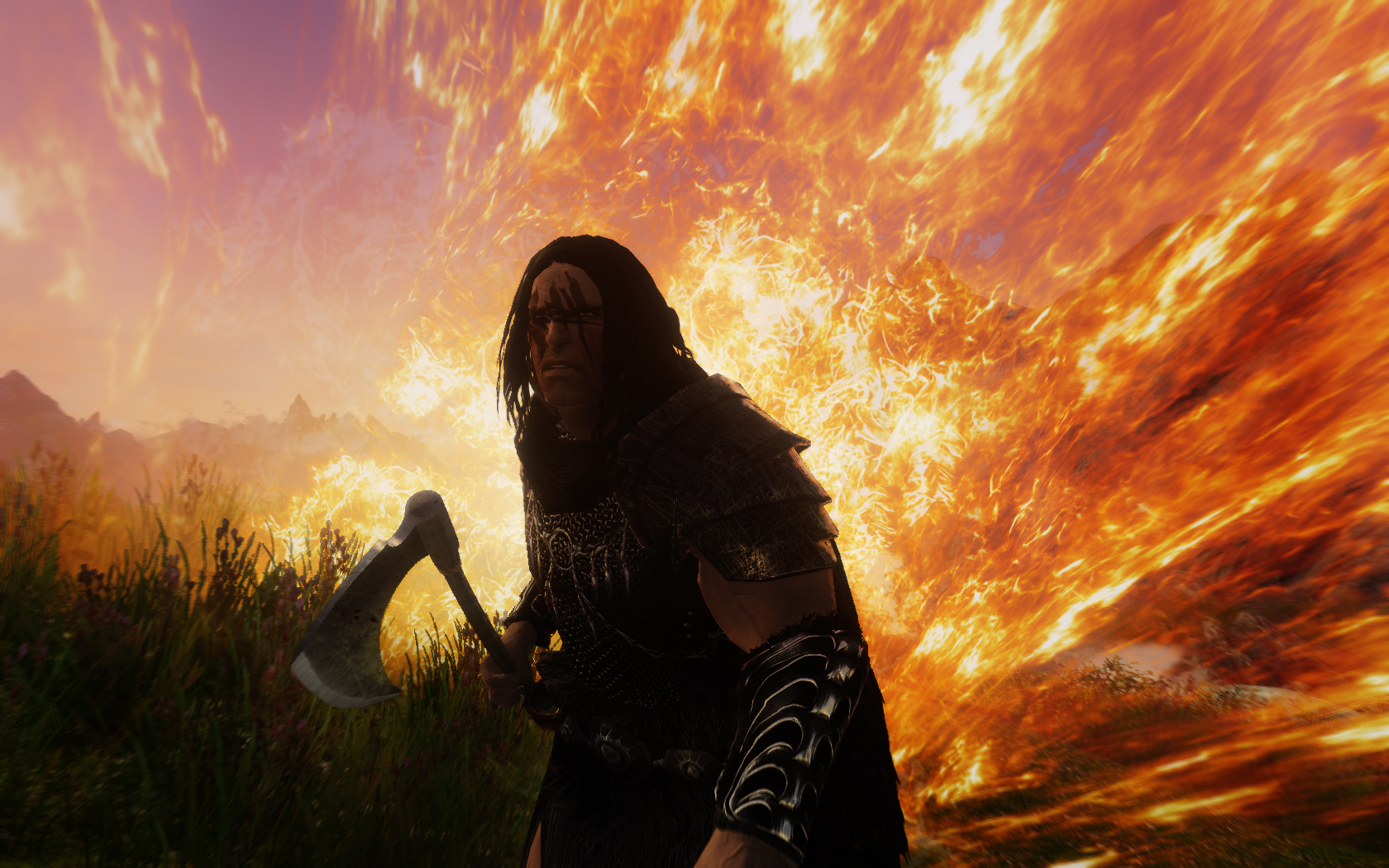 But the Death Dealer had passed through fire before and roasting him would not be so easy...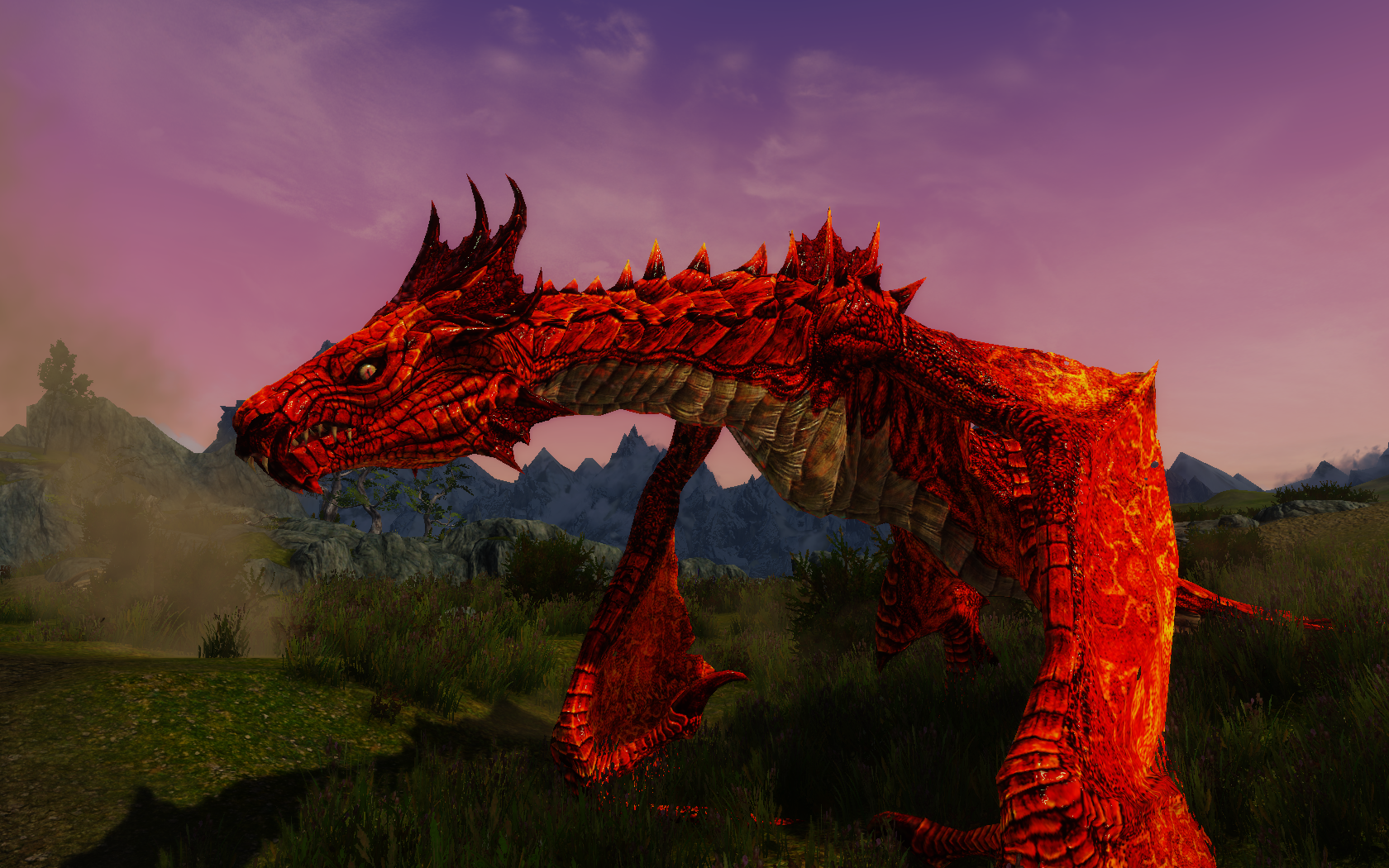 Game on!


The Evil Company was ready.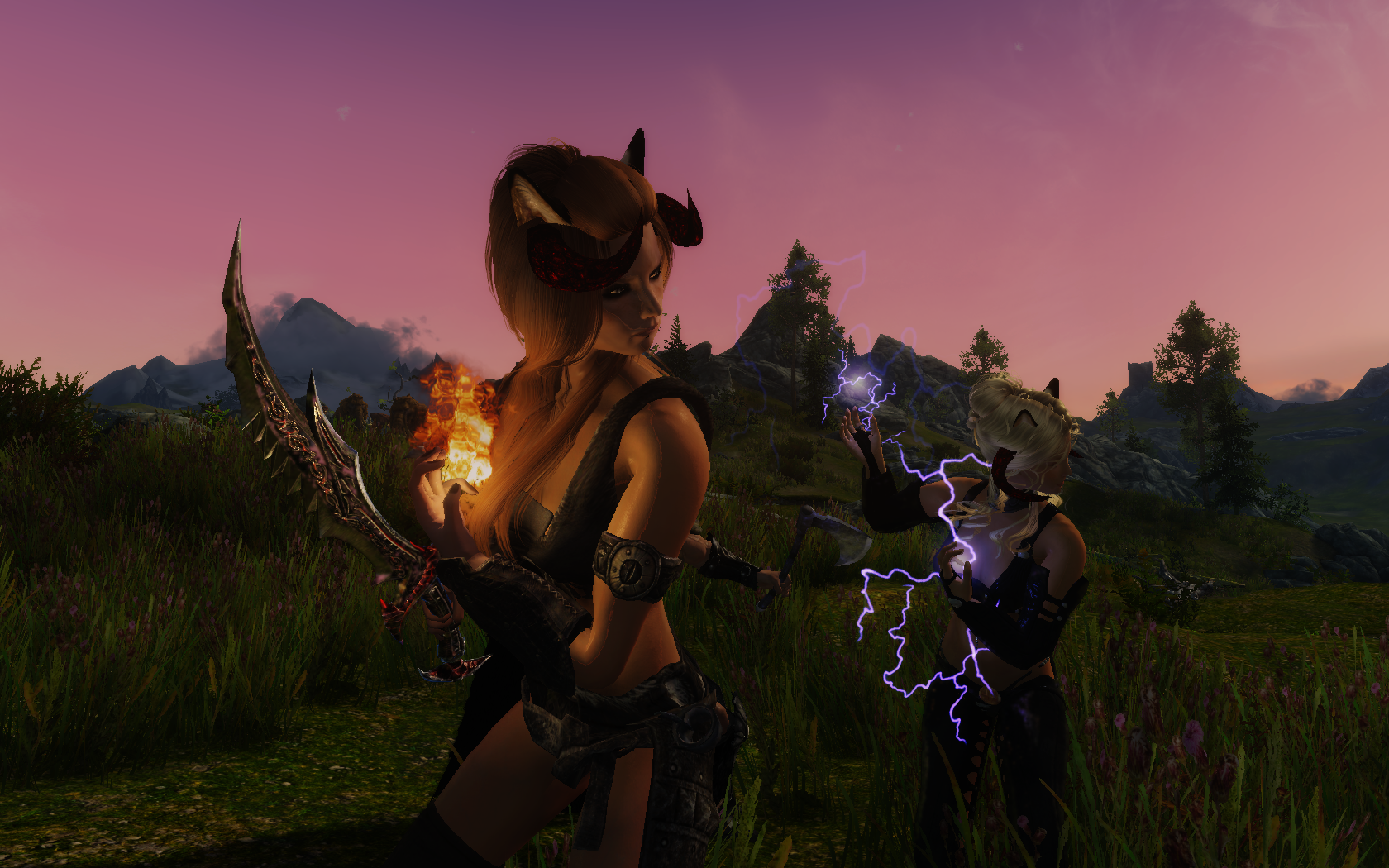 Bring it!


The Death Dealer charged in while Diani stunned the Dragon with some lightning.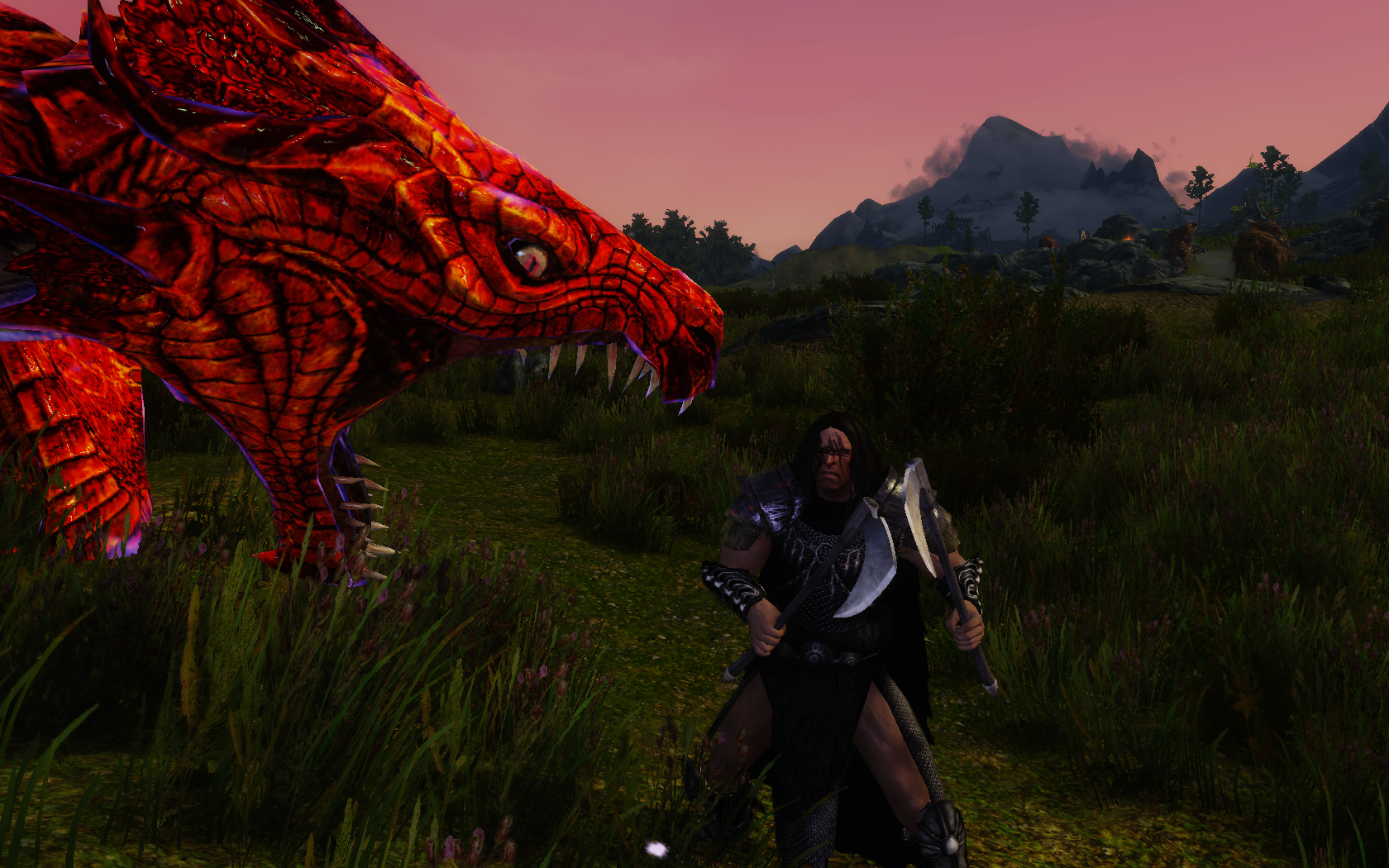 The Dragon was fast, but not as fast as the Death Dealers steel...


It was over.


"A worthy opponent" Said the Death Dealer, "We shall pay our respects"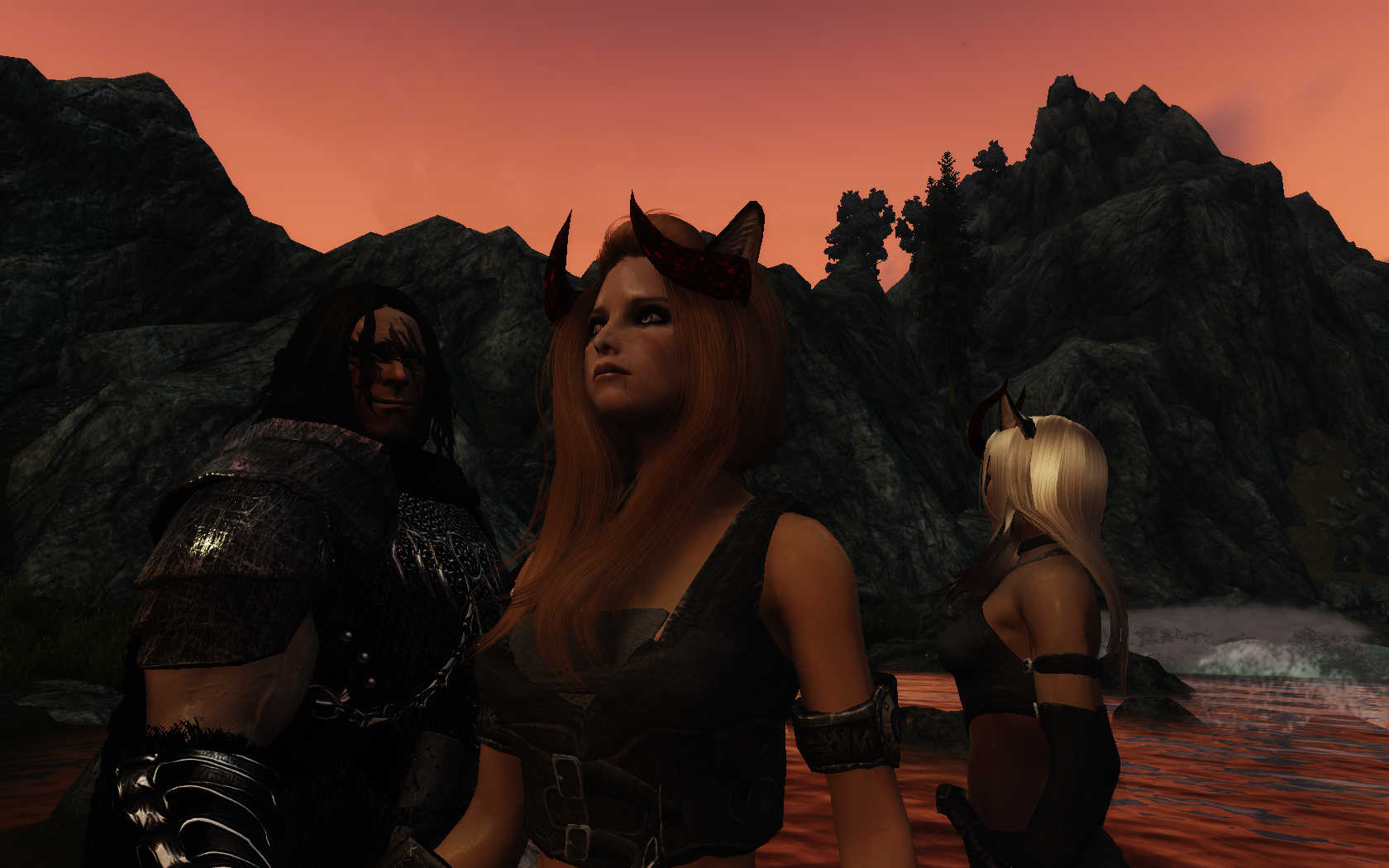 As the sun set, the Evil Company gathered at a near by stream. "I hope you satisfied some of your lust Silke"


"Perfect timing with your lightning today my love"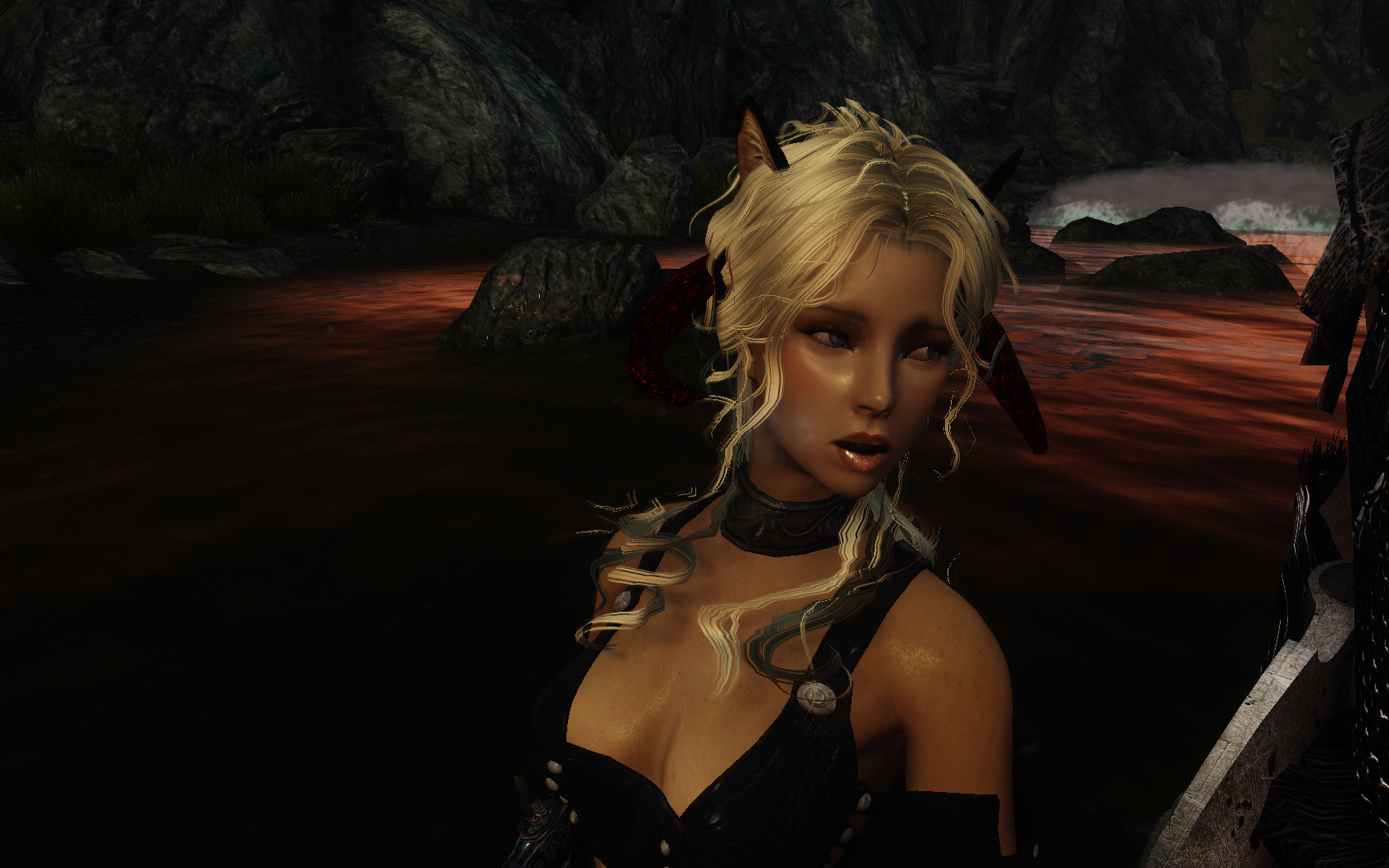 "He was a magnificent foe wasn't he" Said Diani.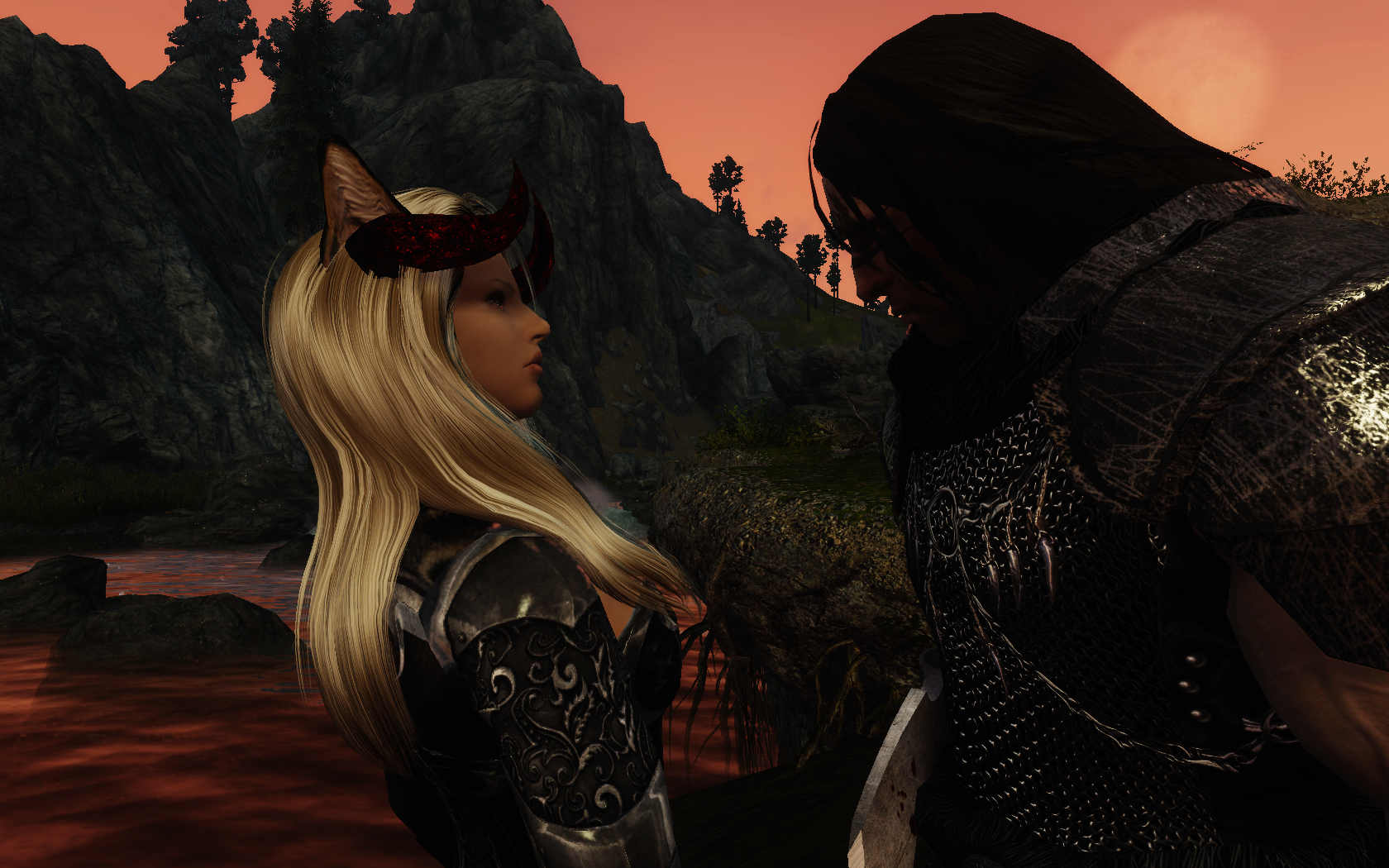 "Any plans tonight my love" Said the Death Dealer.
"My eyes are up here" laughed Natilde, "I think I know what's on your mind"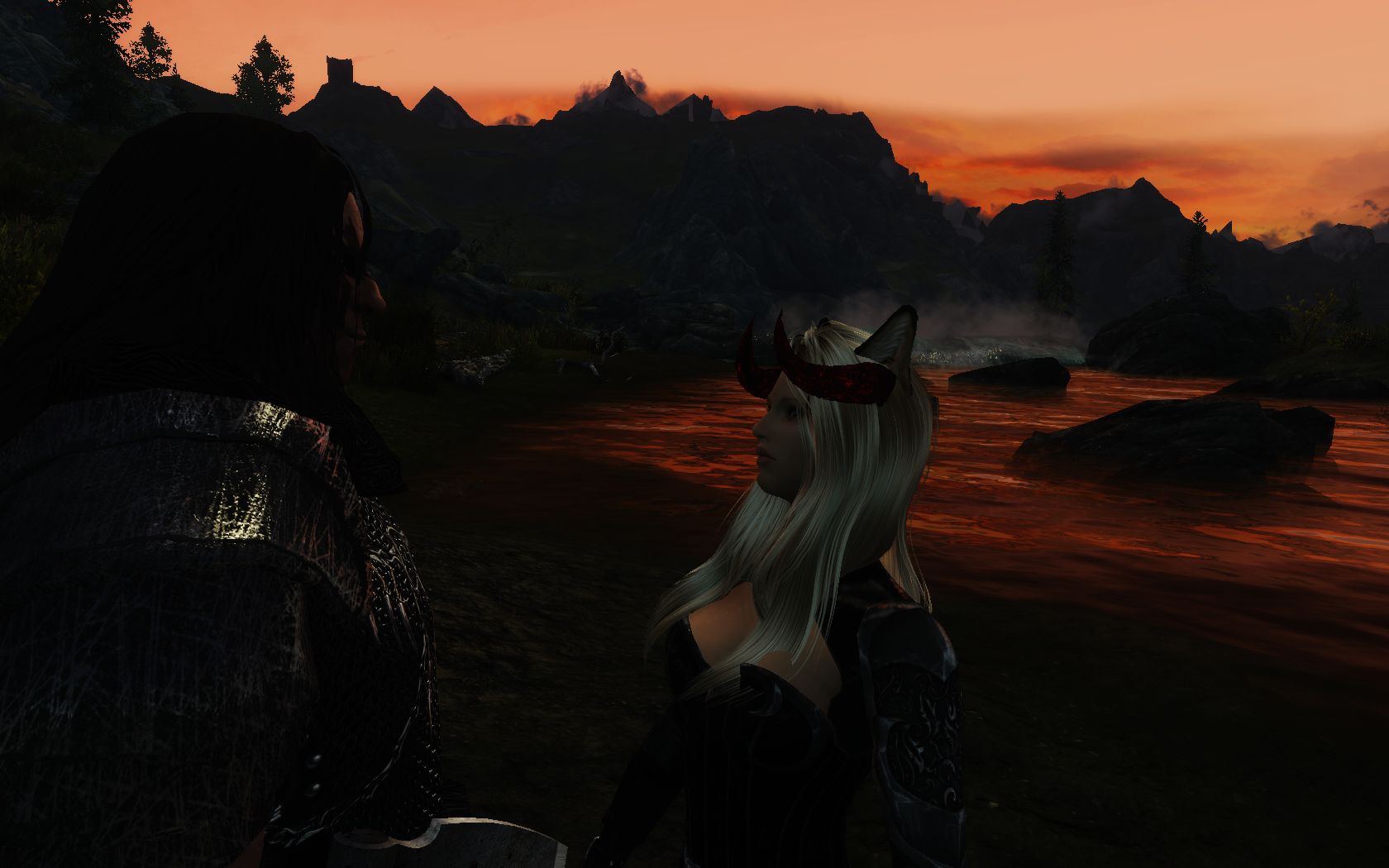 "I've got some ideas, hopefully you won't be too tired after that Dragon" Said Natilde.
"Are you kidding" chuckled the Death Dealer, "I just absorbed that Dragon's soul" He said with a wink.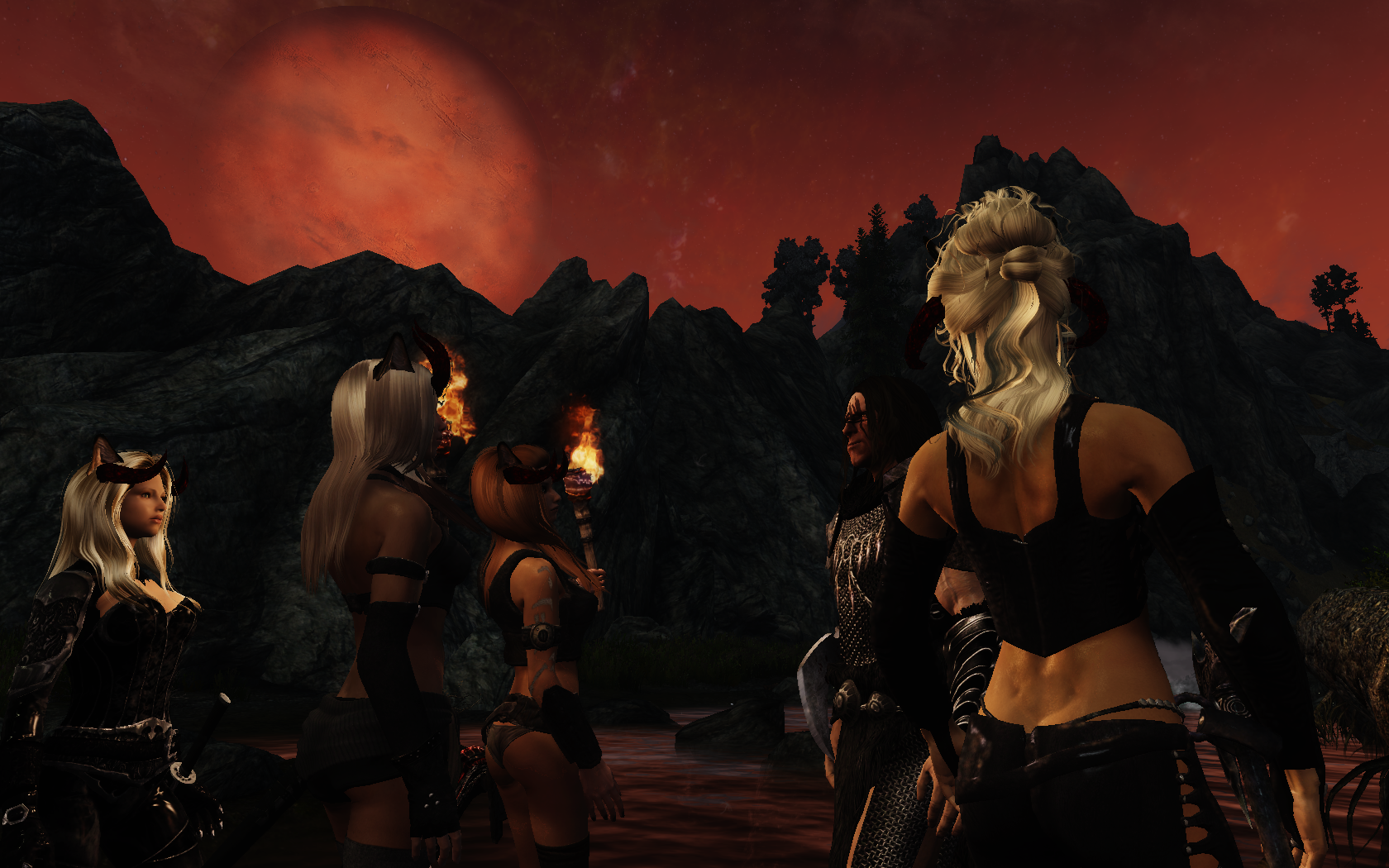 "I am proud to hunt beside you my dears, it brings me great pleasure" The Death Dealer told them with a smile.


"Now let's get some rest, hopefully we shall find the Forsworn tomorrow"


"Perhaps rest can wait for a little bit whispered Natilde"

More fun on the road ahead!! I hope you all enjoy!







Comments (23)