A Hard Day
I do like this "barbarian" version of Allana...but i will return with her old face very soon ;).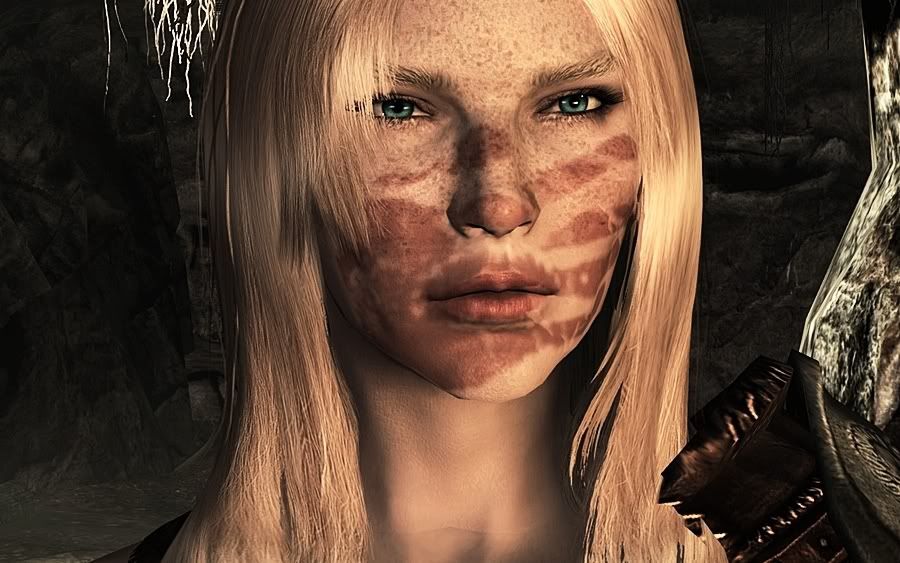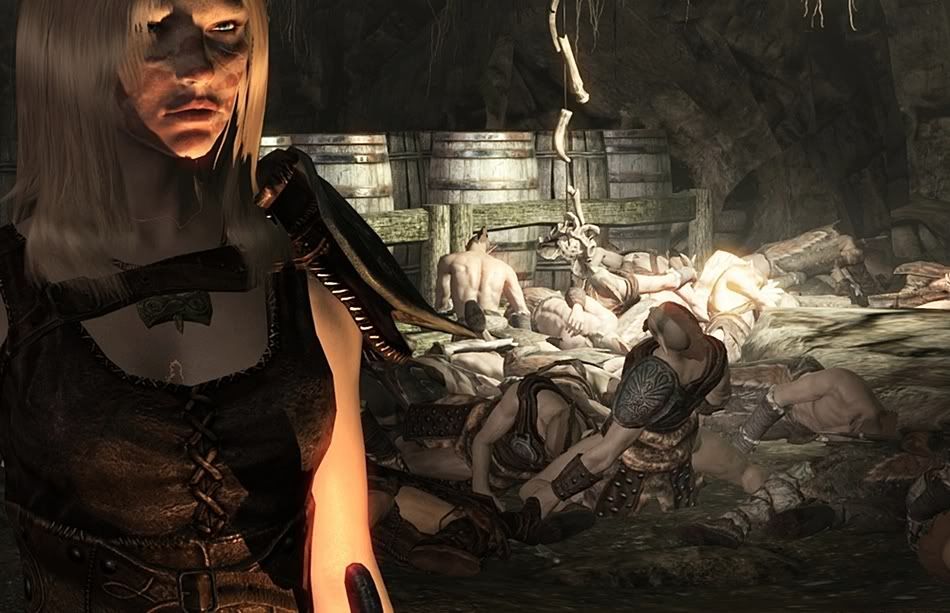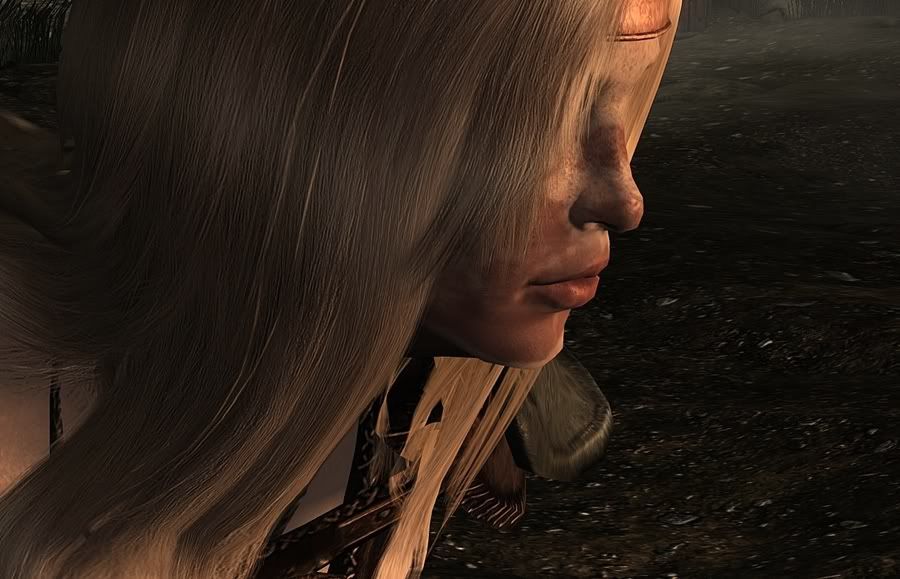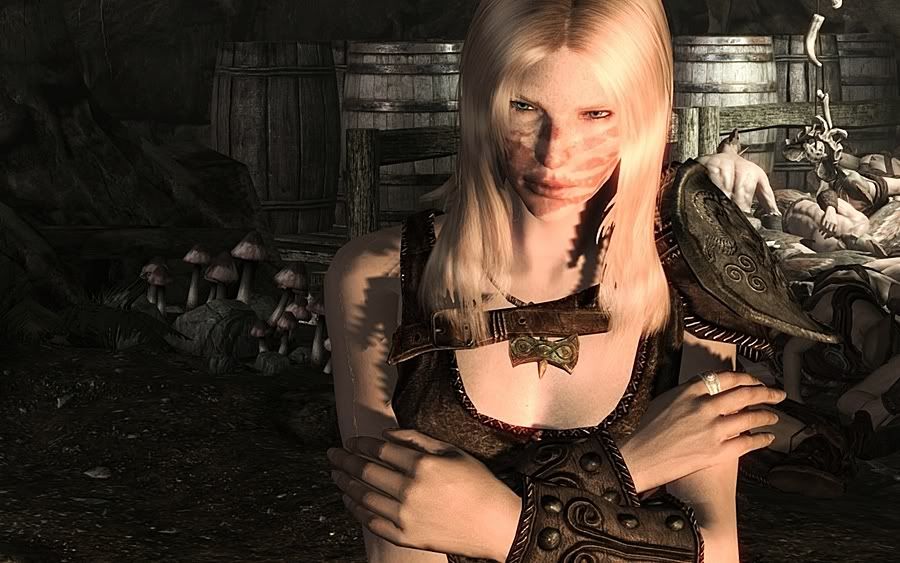 ...A hard day to the Silver-Hand.

Allana fled that place after what happened with Skjor. Her hair came loose, flying around her head as she ran her hand on her face to dry the tears.Her hand was stained with the blood of Skjor.This creates a very different warpaint on the face of the young Imperial. The girl was chasing.Chasing her revenge.And she found it...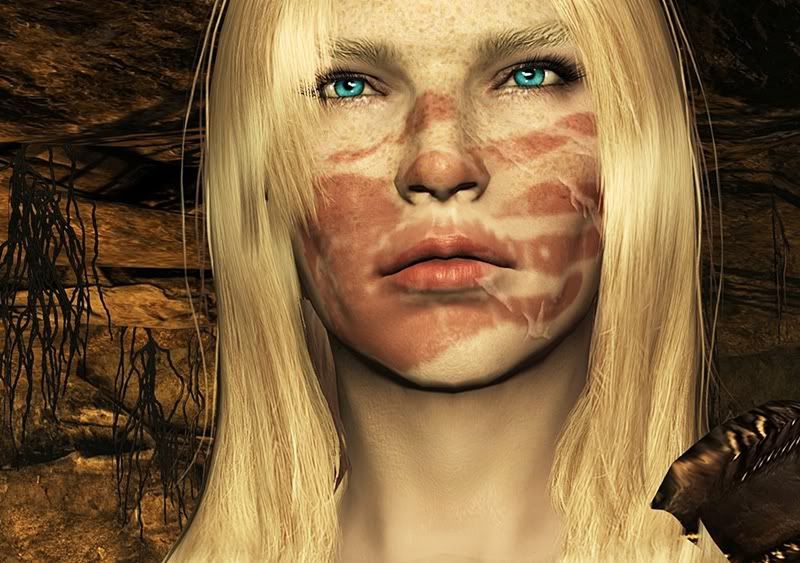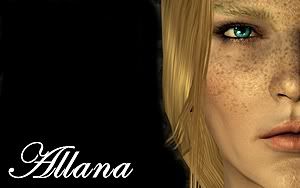 "I could look for beauty. But I've chosen look for realism."
Comments (33)