Description
Last updated at 5:29, 26 Jan 2017 Uploaded at 9:01, 24 Dec 2013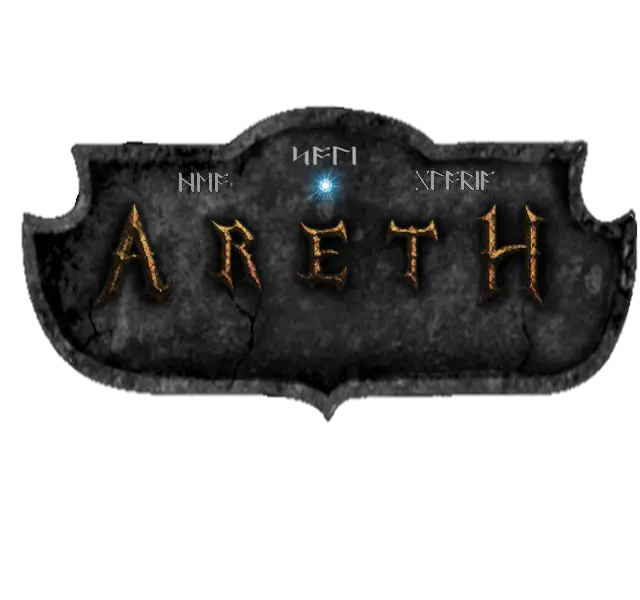 Version 0.1.02
==========================
Requirements:
Oblivion.esm
DLCShiveringIsles.esm
==========================
Facebook Fan Page: http://www.facebook.com/ArethCommunity
===================================
Welcome to the World of Areth!

This version of the mod features a new moon texture (replaces Masser) and will allow you to explore the newly expanded regions of Hyperia - a vibrant, open field - , Eidyllia - a golden oak forest - ,  and Arendale - a lush and winding wetland.  It includes the new settlements Tyrendar, Darklight and Valorwind. There are also explorable bits of a region comprising the borderlands of the Valor Peaks below King's Mountain. Some long-time followers of the project may recognize these names. Indeed, the content of this build of Areth is something of a tribute to past celebrated efforts.

The new and improved world of Areth may be accessed via the portal that stands at the entrance of the Imperial City. This portal will take the player character to a cave beneath Dawnshire Abbey (no longer Tower of Refuge), which acts as the new transit zone between Tamriel and Areth. There are no NPCs, quests or true furnished interiors yet. These items are to be featured in later updates. With this version, I have completed my objective to see a finished exterior world, though I do have a few more ideas for exterior decor and will likely implement these in a future update.

I hope that what you discover in this version of Areth will excite you for the future of this project, and that you will continue to lend Areth your support as the mod receives additional features. While you are touring the world, please feel free to send me your feedback. Any opinion is greatly appreciated, and will go a long way towards helping improve my work.

Thanks again for your continued interest in this amazing journey of nearly three years,
- Mod Author, ZekAonar
==========================
INSTALLATION
==========================
The following files must be moved from the downloaded archive to "Bethesda Softworks/Oblivion/Data":
- Areth.esp
- textures
- meshes
==========================
GETTING STARTED
==========================
Activate the file, launch the game, and then proceed to play from either a saved game or a new game.
Once you are ready, seek out the glowing portal in front of the entrance to Imperial City. This portal will take you to Areth. You can travel back to Tamriel at any time by visiting the teleporter beneath Dawnshire Abbey that said portal is linked to.
==========================
SPECIAL THANKS
==========================
To Zerowin, for supplying his unique "Stormwind" set of textures and meshes used to develop Tyrendar
==========================