Description
Last updated at 18:39, 16 Jun 2017 Uploaded at 19:00, 17 Feb 2017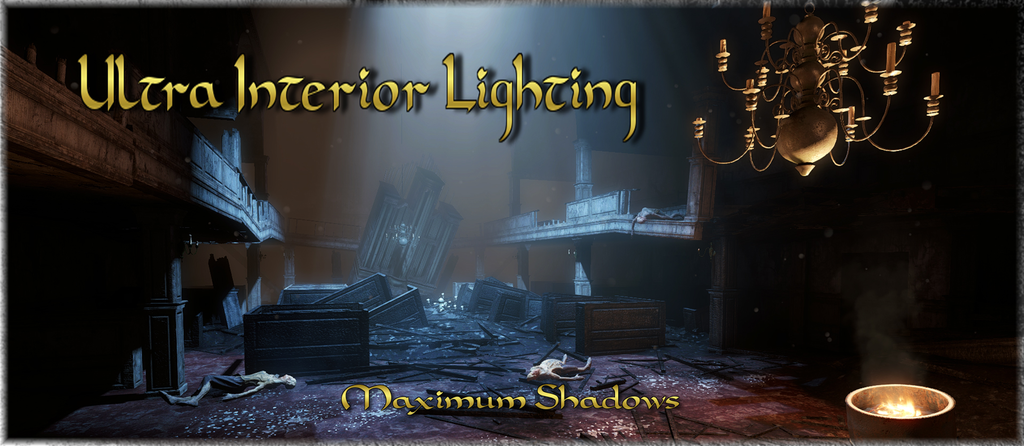 This is a comprehensive lighting mod that brings you many more shadow lights and a general improvement to overall lighting, ambience and fog to the interiors of the Commonwealth, Far Harbor and Nuka World. 

Over 3 thousand new shadow cast lights have been carefully added to the interior light sources of the game!
GeneraI improvements to all lighting, reduced fog scale and the inclusion of more God Ray lights and effects!
Correction of many vanilla lighting issues!
Adjusted many window lights and over bright lights for an improved ambience!
All interior cells have been worked on across the Commonwealth and in Far Harbor and Nuka World!
Much effort has gone into keeping the performance reasonable and includes many levels with triggered lights,etc! 
Non DLC version and separate Automatron plugin are available.

Install as usual using the Mod Manager or simply extract the contents of the archive into you Fallout 4 data folder!

Bethesda for this great game and the creation kit!
All of the supporters of this mod here on Nexus!
My eyes for coping with all those hours staring at my computer screen working on this mod!

------------------------------------------------------------------------------------------------------------------------------------------------
Please check out my other Fallout 4 Mod  - Player Comments
------------------------------------------------------------------------------------------------------------------------------------------------